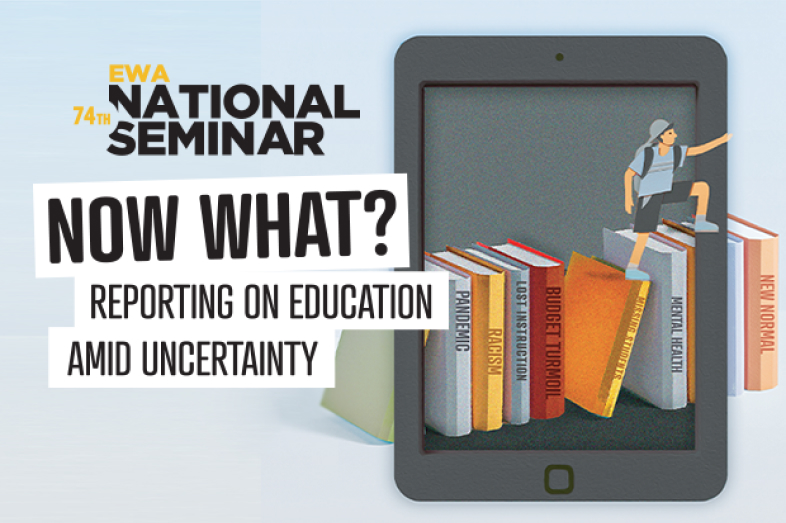 EWA 74th National Seminar Agenda
COVID-19, racism, violence, financial stress and political division: Reporters covering education amid these crises have never faced more challenges, or been more important to the nation. And despite the spread of vaccines, hope for economic recovery, and changes to federal policies, the education and journalism worlds still both face extraordinary difficulties in 2021.
The Education Writers Association's 74th National Seminar will focus on the theme of "Now What? Reporting on Education Amid Uncertainty." Three half-days of conversations, training and presentations will give attendees deeper understanding of these crises, as well as tools, skills and context to help them better serve their communities — and advance their careers.
Forward-looking programming during this virtual event will prepare attendees with critical information, key questions, essential data, and compelling story ideas for covering a landscape still marked by tremendous uncertainty about how the 2021-22 academic year will unfold.
EWA's National Seminar is only open to EWA members who pre-register. To participate in this exclusive opportunity to hear from some of the most important movers and shakers in the education and journalism world, you must become a member of EWA (membership is free for journalists), then register for the National Seminar.
This agenda is tentative and subject to change. 
All times are Eastern Daylight Time.