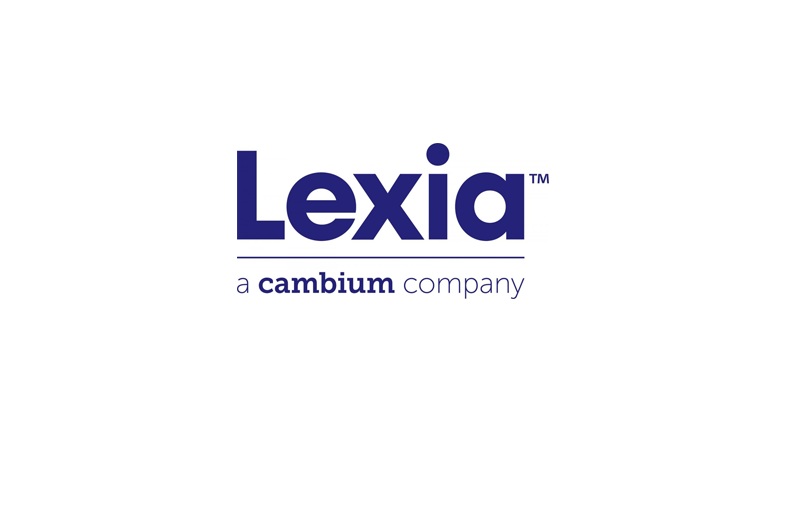 Arizona Invests in Literacy Education By Granting More Than 3,000 Educators Access to Lexia Learning's LETRS Professional Learning Courses
BOSTON (Oct. 5, 2022) – Arizona is providing access to Lexia LETRS® (Language Essentials for Teachers of Reading and Spelling) professional learning programs to more than 3,000 teachers and administrators statewide. Offered by Lexia® Learning, a Cambium Learning® Group company, Lexia LETRS provides educators with the deep knowledge required to be literacy and language experts in the science of reading. The Arizona Governor's Office in partnership with the Arizona Department of Education are allocating nearly $3.5M to support the literacy-focused professional learning program for the next two-years.
Eligible districts/charter/programs have been selected for Cohort 1 using a data set that included but was not limited to, the following elements:
Third grade English language arts statewide assessment data
K-3 literacy benchmark data
Percentage of students eligible for free and reduced lunch
Percentage of students from vulnerable populations
Status as a rural school
"Ensuring Arizona students have the resources they need to thrive in and out of the classroom is our top priority," said Governor Doug Ducey. "We're proud to support programs that give educators useful tools and training to help put our kids on the path to success. I'm grateful to all the teachers, education professionals and families across Arizona who support our K-12 students and find innovative ways to help them learn and grow."
"I believe that a child's ability to read is a critical predictor of educational and lifelong success.
Students must have every opportunity to gain and strengthen this skill, and teachers need to be empowered and equipped in the science of reading to best support their students. Afterall, we know that teachers are the number one factor in student success," said Arizona State Superintendent, Kathy Hoffman.
Developed by Dr. Louisa Moats and leaders in the field of evidence-based literacy, the Lexia LETRS Suite provides practical support with tools that are available 24/7—online and in print. It also offers professional learning sessions led by national experts. These sessions provide classroom application examples of the learning and refine and extend participants' understanding of the content. The Arizona Department of Education has implemented the following professional learning programs available:
Lexia LETRS for Elementary Educators
Lexia LETRS for Early Childhood Educators
Lexia LETRS for Administrators
Lexia LETRS for Elementary Educators provides the research, depth of knowledge, and capabilities for teaching literacy skills to a wide range of students while Lexia LETRS for Early Childhood Educators provides vital, applicable information about the foundational skills young children need before learning to read and write. Lexia LETRS for Administrators equips instructional leaders to create systems and structures in their schools and districts for achieving high levels of academic performance and growth in literacy. Participation in the programs is on a first-come, first-served basis.
"Research shows that when teachers are knowledgeable in the science of reading, and can understand both the strengths and opportunities for advancing student's  literacy skills, a more equitable learning environment is created and student outcomes improve," said Lexia Chief Learning Officer Dr. Liz Brooke. "We are honored that the state of Arizona has trusted Lexia LETRS programs to provide that support. We are looking forward to helping Arizona educators gain the knowledge essential to mastering the fundamentals of literacy instruction and transforming student learning."
Hoffman concluded, "We are excited about what this means for Arizona. Collaboration between districts, schools, administration, and teachers is essential for success. By working together, we can do better for our students. By providing this high-quality, evidence-based professional learning opportunity, we are providing every student the opportunity to be prepared for a successful and productive life."
#  #  #
About Lexia Learning
Lexia® Learning, a Cambium Learning® Group company, is the structured literacy expert. For over 35 years, the company has focused solely on literacy, and today, provides a full spectrum of solutions for both students and teachers. With robust offerings for differentiated instruction, personalized learning, assessment, and professional learning, Lexia helps more learners read, write, and speak with confidence. For more information, visit www.lexialearning.com.
About Cambium Learning Group
Cambium Learning® Group is the education essentials company, providing award-winning education technology and services for K-12 markets. With an intentionally curated portfolio of respected global brands, Cambium serves as a leader in the education space, helping millions of educators and students feel more universally valued every day. In everything it does, the company focuses on the elements that are most essential to the success of education, delivering simpler, more certain solutions that make a meaningful difference right now. To learn more, visit www.cambiumlearning.com or follow Cambium on Facebook, LinkedIn, Twitter, and Medium. The Cambium family of companies includes: Cambium Assessment, Lexia® Learning, Learning A-Z®, Voyager Sopris Learning®, ExploreLearning®, Time4Learning®, and Kurzweil Education®
---
This is a sponsored message and does not necessarily represent the views of the Education Writers Association, its board of directors, or its members. Want to see your release on the EWA site? Promote it with EWA.