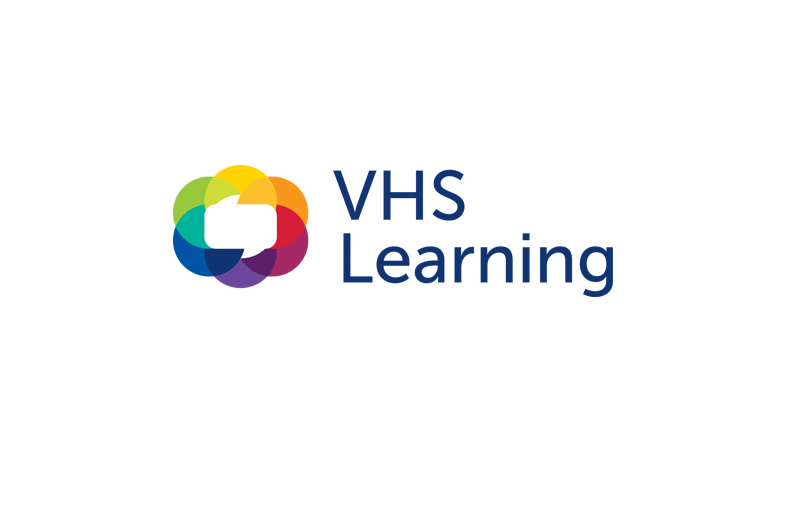 Free Online Teaching PD for Chinese Language Teachers Summer 2023
Deadline to Apply is July 11, 2023
Boston – July 3, 2023 – To promote the global development of online Chinese language courses for high school students, nonprofit online learning provider VHS Learning and ChinesePlus will host a professional development opportunity for Chinese language teachers this summer.  This four-week teacher training program will take place from July 12, 2023 to August 8, 2023 and will be conducted entirely online. Chinese language teachers from all over the United States and around the world, are welcome.
About the PD Offering
VHS Learning will provide its four-week Online Teaching Methodologies (OTM) course to interested teachers. OTM is a well-respected graduate-level teacher training program delivered as an asynchronous online course. OTM provides teachers with an opportunity to learn key online teaching methodologies, including online education concepts, pedagogy, online interaction with students, effective evaluation techniques, and more. Facilitators provided by VHS Learning are online teachers with extensive teaching experience. Participants will get the opportunity to view the online Chinese 1 course for high school students developed by VHS Learning. The training is conducted in English.
To supplement the OTM program, ChinesePlus has invited internationally renowned Chinese teaching experts to provide three webinars for Chinese language teachers taking part in the VHS Learning training program. Webinars are in Chinese.
Upon successful completion of the training, participants will receive:
An OTM certificate of completion.
A 45-hour continuing education PDP and training certificate recognized by the Massachusetts Department of Education. Teachers outside Massachusetts can use this training syllabus and certificate with the state department of education to apply for continuing teaching hours.
Teachers who hold a U.S. teaching certification and earn a grade of 80 or above can apply to Post University for one master's degree credit for $175.00 (USD). Certified teachers who successfully complete the training will also be invited to join the VHS Learning teaching pool and be considered for contracted teaching opportunities.
OTM and ChinesePlus Webinar Schedule:
The course schedule is as follows:
Week 1 (7/12 – 7/18) Why Online Learning (Asynchronous)
Week 2 (7/19 – 7/25) Learner Engagement and Communication (Asynchronous)
Week 3 (7 /26 – 8/1) Continuous Growth through Student Feedback (Asynchronous)
Week 4 (8/2 – 8/8) Meeting the Needs of all Learners (Asynchronous)
The webinar schedule (Zoom) is as follows:
Webinar 1: Teacher Hua Zhang, Director of Chinese Department at Andrew's School in Florida
Webinar 2: Doctor Baifeng Sun, Chinese Language Subject Matter Expert, VHS Learning
Webinar 3: Professor Wang Jinhong, Deputy General Manager of Continental Han Feng Network Technology (Beijing) Co., Ltd
Additional information about OTM:
This OTM professional development opportunity:
is asynchronous, meaning there are no set times to log in to complete your work,
is paced, meaning you will have mid-week and end-of-week deadlines to stay on track with the cohort,
requires daily participation Monday-Friday,
takes most participants between 10-12 hours a week to successfully complete 7-9 weekly assignments,
includes collaborative experiences,
runs for four weeks with each week beginning on Wednesday and ending on Tuesday, and
for teachers who hold a USA issued certification, this is an opportunity for us to learn about you and your professional skills, and for you to learn more about VHS Learning and our expectations and processes.
How to Sign Up for OTM:
OTM is $900 per person, but through this special summer program, ChinesePlus and VHS Learning will provide full scholarships for 90 teachers. Teachers who are interested in participating, should follow these instructions to apply.

There is no charge for the application nor the training. Free seats are limited, on a first-come, first-served basis. The registration deadline for this training is July 11, 2023. If you have any questions, please email: info@vhslearning.org.
About VHS Learning
VHS Learning is a nonprofit organization with 27 years of experience providing world-class online programs to students and schools everywhere. More than 600 schools around the world take advantage of VHS Learning's 300+ online high school courses — including 29 AP® courses, credit recovery, and enrichment courses — to expand their programs of study. VHS Learning is accredited by Middle States Association Commission on Elementary and Secondary Schools (MSA-CESS) and the Accrediting Commission for Schools, Western Association of Schools and Colleges (ACS WASC). Courses are approved for initial eligibility by NCAA. For more information about VHS Learning please visit https://www.vhslearning.org/  and follow on Twitter at @VHSLearning.
Media Contact:
Charlotte Andrist
Nickel Communications
charlotte@nickelcommpr.com
Media Inquiries Only: 770-310-5244
---
This is a sponsored message and does not necessarily represent the views of the Education Writers Association, its board of directors, or its members. Want to see your release on the EWA site? Promote it with EWA.