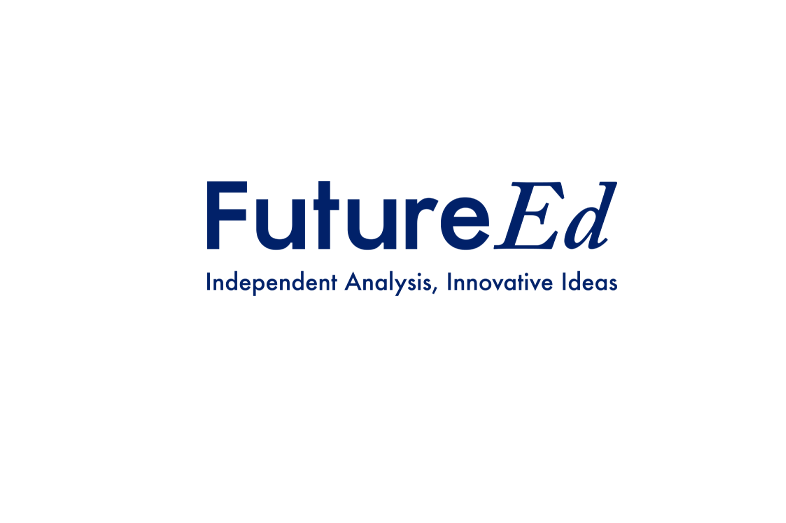 New Report Tackles Public Education's Student Absenteeism Crisis
As schools across the country confront an epidemic of student absenteeism, new research shows how educators can bring students back to school and keep them engaged in learning.
Stronger bonds with teachers, telehealth services, community schools, even green school buses can all influence whether students attend school regularly, according to a comprehensive Attendance Playbook released by FutureEd and Attendance Works. The analysis distills more than 200 research papers and resources that point toward evidence-based solutions to improving student attendance.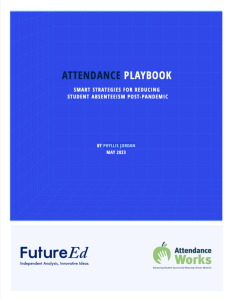 Among its significant findings:
A new strand of research shows that teachers play a pivotal role in whether students show up for school. And the teachers linked to better student attendance are also linked to higher graduation rates. Surprisingly, these are often not the same teachers linked to higher test scores.
Attendance improves when students feel engaged in the curriculum, whether it's a STEM career track or an ethnic studies program. Initiatives that give students input or "voice" in their schools also show signs of reducing absenteeism.
Environmental factors influence whether students attend school: A classroom that is too hot or cold can contribute to absenteeism, as can a poor ventilation system that allows mold to fester. Particulate air pollution and fumes from diesel buses outside the school are also factors. In fact, a recent study found that when districts retrofit buses or convert to greener technology, attendance improves.
The use of telehealth exploded during the pandemic, particularly for mental health treatment. Research shows this remote approach can reduce absenteeism, both by helping students get back to class more quickly after an appointment and by identifying mental and physical health problems early before they lead to more absences.
Family outreach is crucial. Sending texts or emails can alert parents and caregivers to how many days their children have missed. Visits can help build relationships and identify the barriers that keep students from coming to school.
Punitive crackdowns on truancy don't work. The zero-tolerance policies of the 1990s led to no change in rates of unexcused absences and pushed some students into the juvenile justice system. Even the way school districts define excused and unexcused absences can lead to disparate treatment.
"Ultimately, what works to turn around chronic absenteeism is what's good for any school: teachers who connect with and care about students, students who feel welcome and feel heard in their school, classwork that's engaging and challenging," said Phyllis Jordan, author of the playbook and associate director of FutureEd, a think tank at Georgetown University's McCourt School of Public Policy. "The pandemic disrupted much of the good work that schools do, and the research we compiled provides concrete strategies for restoring that."
"While the country is experiencing a national crisis in student absenteeism, we must keep in mind that chronic absence can be reduced," said Hedy Chang, executive director of the nonprofit Attendance Works. "The key is listening to students and families about their experiences and what solutions work best."
Learn more about the playbook on the Attendance Awareness Campaign's webinar at 3 p.m. Eastern on Wednesday, May 10. Register here.
For more information contact:
Phyllis Jordan at FutureEd at 202-413-2247 or phyllis.jordan@georgetown.edu
Catherine Cooney at Attendance Works at 202-487-0048 or catherine@attendanceworks.org
---
This is a sponsored message and does not necessarily represent the views of the Education Writers Association, its board of directors, or its members. Want to see your release on the EWA site? Promote it with EWA.