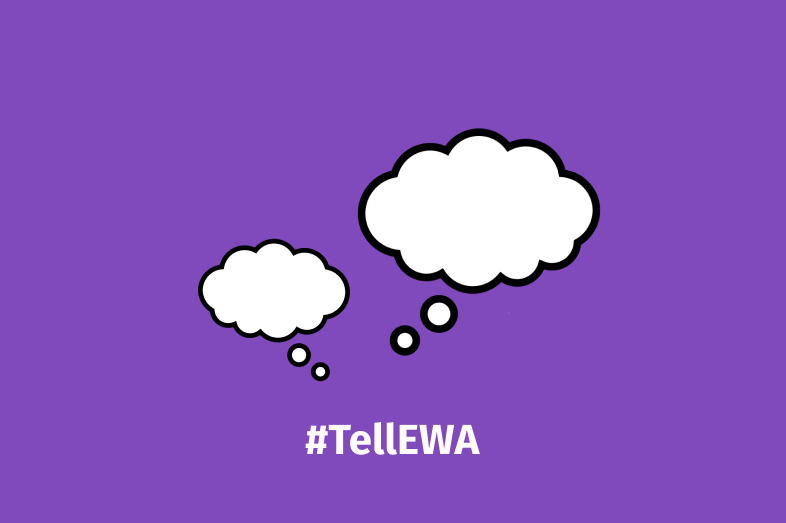 #tellEWA Member Stories (April 14-20)
Here's what we're reading by EWA members this week.
Students learn and play in dire conditions at an Idaho elementary school: cracked walls, disintegrated pipes, a hazardous playground and more. The superintendent advocated and placed her hopes on voters approving bonds to repair the rural school, but her efforts weren't enough due to state bond thresholds. Investigating for Idaho Statesman and ProPublica, Becca Savransky brings attention to the systemic challenges rural, economically disadvantaged school districts face in the only state that spends the least on education per student.
#tellEWA https://t.co/IRwE5AGVo4

— Kavitha Cardoza (@KavithaCardoza) April 15, 2023
The number of students requiring reading intervention has climbed at a wealthy Ohio school district that is typically seen as highly desirable by parents. One mother, who is also a former teacher and reading specialist, noticed gaps in the reading curriculum. She has been raising awareness, even as the school district ignores her. She has an ally in the governor who has criticized school districts that use balanced literacy programs, which ignore brain research on how students learn to read, explains Jennifer Pignolet for Akron Beacon Journal.
#TellEWA! https://t.co/S9GI3MvoZI

— Jennifer Pignolet (@JenPignolet) April 19, 2023
A small Colorado town's school district underwent drastic changes after new school board members were voted in two years ago. Their numerous policy changes included enacting a "too extreme" social studies curriculum and placing a gag order on teachers, which led to many educators quitting, feeling demoralized, or getting fired for speaking out. The board also hired a controversial superintendent. "They're not interested in improving the school district. They're interested in killing it." Jenny Brundin reports on the politicization of school boards for Colorado Public Radio.
NEW: Gag orders on teachers, cutting mental health support, operating in the dark — what's happening in Woodland Park? https://t.co/4vyWkMD64D #edcolo #TellEWA @CASE_Leaders #coleg #teacher @CASBConnect

— Jenny Brundin (@CPRBrundin) April 20, 2023
A first-generation Latino college student in northern Nevada dropped out during the pandemic and started a personal-training business instead. College proved too expensive, and he didn't have much support. Throughout the state, EWA Reporting Fellow Jose Davila IV of KUNR found that many Latino students experienced financial concerns that kept them out of higher education. He shares enrollment numbers and explains what the state's Hispanic Serving Institutions and other colleges are doing to get Latino students through school.
Latino college enrollment in Nevada stagnated during the pandemic: What's happening now? Another awesome @EdWriters fellowship project! @joserdavila4 @KUNRPublicRadio #tellEWA https://t.co/atDMZNhrE4

— Kavitha Cardoza (@KavithaCardoza) April 20, 2023
After undergraduate film students in California produced a documentary on an incarcerated man who said he didn't commit the crime, they then partnered with undergrads in Washington, D.C. and turned their focus to wrongful convictions. Their "Making an Exoneree" course collaboration helps the students gain firsthand experience with the criminal justice system while digging into old cases. The students' work can help wrongfully convicted men become free, including a man who was freed this past February, Charlotte West reports for Open Campus.
"The fact that [these students] have had a chance to interact with system-impacted people such as myself means that they will be better suited to go out into the world…and promote the interests of justice." – Tim Young from CA's death row #tellewa https://t.co/arAO50SKyj

— Charlotte West (Ed journo covering prisons) (@szarlotka) April 14, 2023
College students are providing high-dosage math tutoring to high school students in Oklahoma as part of a new program. The tutoring initiative, currently taking place at five state high schools, came about as many K-12 schools struggled to establish quality in-house tutoring. The tutors are paid $10,000 a year to fill foundational gaps in math, and they tailor their teaching to each student. Program leaders hope to expand and help more than the 183 students they have already served, Marianna McMurdock writes for The 74.
"Of the ninth-graders working with university tutors, 42% more than doubled the average expected growth on the NWEA MAP math test."

New from @marimcmurdock:https://t.co/jIBY2kgad8 #TellEWA

— Asher Lehrer-Small (@small_asher) April 19, 2023