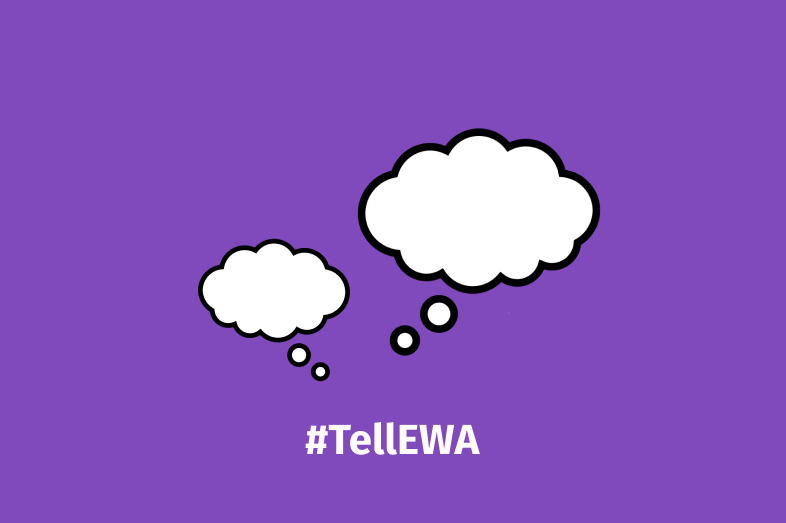 #tellEWA Member Stories (August 11-17)
Here's what we're reading by EWA members this week.
"I am not sure how people afford child care otherwise." Colorado Public Radio's Jenny Brundin spoke to several families about the rollout of her state's universal preschool program. Families who registered their children get 15 to 30 hours of preschool paid for via a tobacco product tax. The program is proving helpful for some parents, but others say the state broke promises.
NEW: Colorado universal preschool means new savings, new juggling acts for families across the state https://t.co/sIFYopAuZv #edcolo #coleg @COEarlyChild #TellEWA #preschool @EarlyMilestones

— Jenny Brundin (@CPRBrundin) August 16, 2023

A college professor noticed a pattern of false positives from a tool designed to check for plagiarism and AI-generated work. The tool often incorrectly flagged papers written by international students, the professor noticed. Researchers also found AI detectors are clearly biased against non-native English speakers, Tara García Mathewson reports for The Markup.
International students are having their writing incorrectly flagged as AI-generated and new research out of @Stanford reveals why: AI detectors are "inherently biased" against non-native English speakers. #TellEWA! Here's my first story for @themarkup https://t.co/xhKAfiPAIy

— Tara GarciaMathewson (@TaraGarciaM) August 14, 2023

No student group shoulders more of the student debt burden than Black women – who must acquire advanced degrees to make as much money as men and other races. Black women are also underpaid, contributing to why their debt balloons. With federal student loan payments restarting in October, Naomi Harris backgrounds Open Campus readers, speaking to a woman who owes as much as $120,000.
"When I started to pay my loans back, I just stopped spending as much. It's hard because most of the time you have to think about what is in your budget." #tellEWA https://t.co/2gjAe4pbmB

— Open Campus (@opencampusmedia) August 15, 2023

College tuition has skyrocketed in Alabama. Students attending the University of Alabama in 2004 paid $4,630 for an academic year, but students these days are paying $5,550 per semester. The state pulled funding for higher education during financial crises, which contributed to the problem. But even though this funding is returning, costs continue to rise, Jemma Stephenson reports for Alabama Reflector.
"'I think there is an argument to discuss whether tuition is too high in the state,' said Jim Purcell, ACHE's executive director." #tellEWA https://t.co/2dXDHjEuo4

— Jemma K Stephenson (@JK_Stephenson) August 17, 2023

The Dallas Morning News' Talia Richman brings readers up to date after her March 2023 story about a Black 13-year-old girl who thought she overheard a school shooting threat. School leaders punished the girl and accused her of false reporting. In May, a third-party investigation found that the punishment was inappropriate. Learn what happened next and what changes are coming.
A young Black girl was kicked out of school after talking about fears of a potential school shooting. Now her Texas school district is stepping up oversight of student discipline to ensure fairness and consistency @TaliRichman reports #txlege #txed #tellEWA https://t.co/kB5a8Yeegr

— Eva-Marie Ayala (@EvaMarieAyala) August 10, 2023

Record temperatures didn't stop Georgia high school students from participating in band camp. But students in marching bands are at risk of developing heat syncope, dizziness or fainting while practicing during hot conditions. Reporting for The Atlanta Journal-Constitution, Toni Odejimi details what schools are doing to ensure students don't suffer from heat-related illnesses or die.
High school football players aren't the only students practicing in hot weather. @OdejimiToni reports on how high school bands are trying to stay cool. https://t.co/lt42yO5EkB #tellewa #BackToSchool

— Georgia Education News (@AJC_Education) August 16, 2023