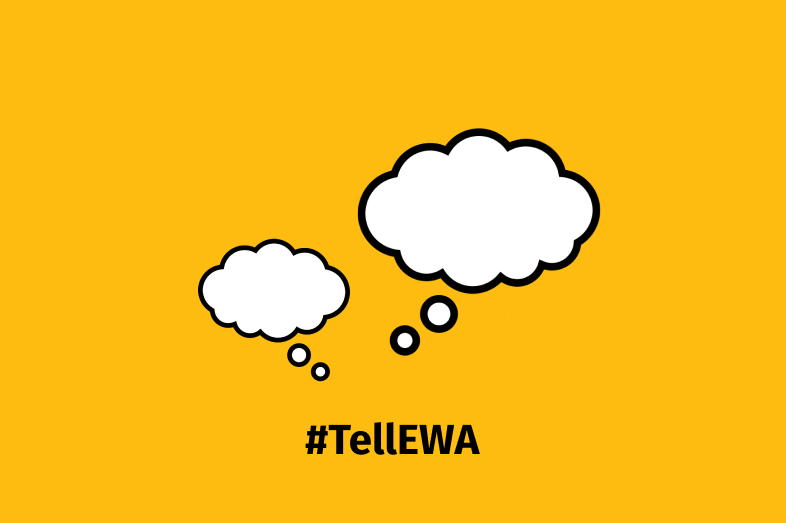 #tellEWA Member Stories (August 18-24)
Here's what we're reading by EWA members this week.
Female staffers working at a public boarding school in Oklahoma came forward about their hostile work environment during a routine state audit years ago. An administrator ruled the school by asking for sexual favors and screaming at staff and students. Though staff heard promises the "toxic and misogynistic culture" would change, the harassment didn't stop. Using extensive public records, Jennifer Palmer investigates for Oklahoma Watch.
Truly appreciate all the feedback I've received on the OSSM story so far. I've heard from alumni, parents, students, & staff with similar experiences. Reach out if you want to talk. #oklaed #okleg #tellEWA https://t.co/BOMzcEFM2y

— Jennifer Palmer (@jpalmerOKC) August 23, 2023

Children attending public school may be treated as if they're guilty until proven innocent in Alabama, Nevada and Virginia, which are among states that don't specify students' rights in law. Erin Einhorn's NBC News investigation finds that students' ability to fend off "deeply damaging punishments" depends on where they live and their schools.
This story — the 1st to emerge from my @FellowsSpencer fellowship — tells the heartbreaking story of children whose lives and futures were forever altered by harsh school punishment: https://t.co/8slyOf0ytz

— Erin (@erinleinhorn) August 22, 2023

Introverts can feel uncomfortable in classrooms, which may be noisy, stimulating and ideal environments for extroverts. To prevent introverted students from becoming drained, it requires re-examining subjects in which "conversation is king." Teachers can build in think time and include options for written responses to make space for these students, Kara Newhouse explains for KQED.
— Kara Newhouse (@KaraNewhouse) August 24, 2023

Wondering if she made the right career choice – that's how a newly minted teacher felt after graduating college and then teaching second graders online amid the pandemic. Nationally, both new and experienced teachers have been considering leaving or have already left their positions. Writing for The Hechinger Report and The Nation, Nirvi Shah tracked down a list of 2020 graduates to determine how many stayed in the field.
These Would-Be Teachers Graduated Into the Pandemic. Will They Stick With Teaching? https://t.co/VfJ4au7DW0 #tellEWA

— Nirvi Shah (@NirviShah) August 18, 2023

Amid the reading wars, little attention has been given to developing students' "background knowledge," which helps students better comprehend what they read. As states pass new laws aligned with the science of reading, most have omitted attention to the issue. Will these new laws fall short? Chalkbeat's Matt Barnum explains why solutions aren't easy.
#tellEWA https://t.co/OyOa9mKai6

— Caty Green (@catygreen) August 22, 2023

Colorado education officials released testing data that showed students are progressing in math, but just as many are lagging. The Colorado Sun's Erica Breunlin noted gender, racial and socio-economic disparities in the spring assessment results. She also partnered with the nonpartisan Keystone Policy Center to create an interactive map to help the public better understand the overall results.
How is your kid's school doing in math and English? Dive into this interactive map of standardized test scores in CO districts/schools. The map, created by the nonpartisan Keystone Policy Center, also allows you to look at specific student groups. #tellEWA https://t.co/0oY5W2Tkla

— Erica Breunlin ☀️ (@EricaBreunlin) August 22, 2023