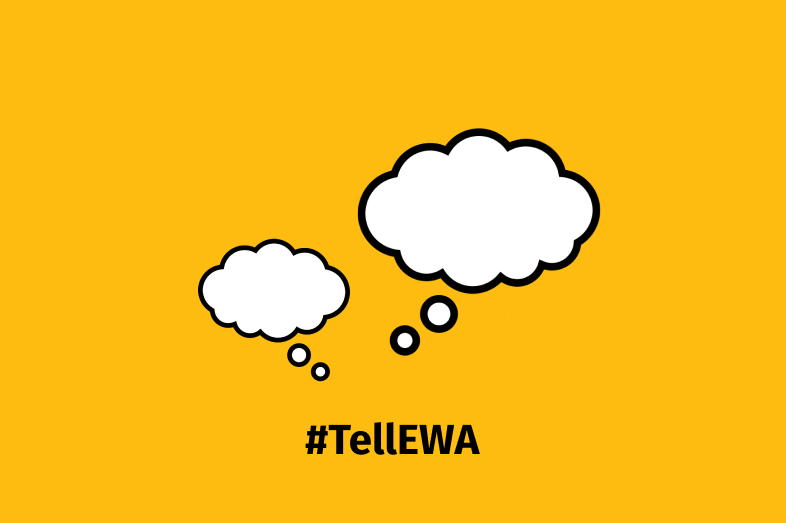 #tellEWA Member Stories (August 19-25)
Here's what we're reading by EWA members this week.
A Southlake, Texas, school district clarified that it hasn't banned a book about George Dawson, the grandson of a slave who learned to read when he was 98. Some community members remain skeptical. Social media posts circulated suggesting the book was banned from the middle school named in honor of Dawson, Meghan Mangrum reports for The Dallas Morning News.
A book about George Dawson, the grandson of a slave who learned to read at 98, is currently under review for removal by Carroll ISD.

The school where the book is currently found? George Dawson Middle School. Story by @memangrum.https://t.co/DgocpAil9n #txed #tellEWA

— Lauren McGaughy (@lmcgaughy) August 23, 2022
Boise State University – and its first female president – stayed "virtually silent" after a tenured male professor went viral for criticizing career-oriented women. The university also refused to comment to Idaho Education News' Kevin Richert about whether it investigated if the professor graded female students fairly. So Richert filed a public records request to fill in gaps, getting 1,160 pages of revealing emails.
To dig into this story, we reviewed 1,160 pages of emails. We submitted 1,200 words of written questions (most went unanswered). And we pushed back against a $700 bill for public records. Read our stories here. #idedu #tellEWA #idpol #idleg https://t.co/jMLUzWjxZH

— Idaho Education News (@idahoednews) August 25, 2022
"When I say I'm from Uvalde, they're gonna know exactly where that is, know exactly what happened …" As high school graduates from Uvalde, Texas, prepare to leave for college, they're experiencing conflicting feelings of grief and excitement and worries about people forever linking them to the Robb Elementary School shooting, Kate McGee writes for The Texas Tribune.
#TellEWA https://t.co/SgvImTV95W

— Kate McGee (@McGeeReports) August 25, 2022
About 77% of teachers are female, and many are of childbearing age. Yet most school districts don't offer paid parental leave nor accommodate teachers who are breastfeeding or experiencing pregnancy loss. Education Week's Madeline Will speaks to several educators who miscarried or experienced stillbirths, breaking down stigmas and highlighting flawed teachers' leave policies.
Grateful to all the educators who shared their painful stories with me for this article. #tellEWA https://t.co/QHgQeHN9ve

— Maddy Will (@madeline_will) August 24, 2022
Sixteen incarcerated men in Illinois are on track to receive bachelor's degrees from Northwestern University's prison education program. The cohort don't have computers and face other challenges, but the chance to get higher education motivates them. "When I leave the prison cell and that prison cell house and come into that classroom, I feel like I'm around my brothers," Brandis Friedman reports for WTTW/Chicago PBS.
#tellEWA Just a small bit of why Benard McKinley chose NOT to petition for early release from prison when he could've, so he could finish his @NorthwesternU education from Stateville Correctional Center. @wttw https://t.co/gqlxZOld54 pic.twitter.com/IZp9NvkPpT

— Brandis Friedman (@BrandisFriedman) August 24, 2022
Black students and scholars told a CalMatters reporting team that California State University, the country's largest public university, needs to do more to support them and address anti-Blackness. The system's six-year Black graduation rate is just 50% and 63% overall. Mikhail Zinshteyn, Michaella Huck and Julie Watts explain what resources exist for Black students, what's lacking and what CSU leaders are doing.
"Under the system's official formula, equity gaps could almost completely close even if the grad rates of Black students continue to dramatically trail that of their peers." #tellewahttps://t.co/up25QkEcyf

— Mikhail Zinshteyn (@mzinshteyn) August 24, 2022