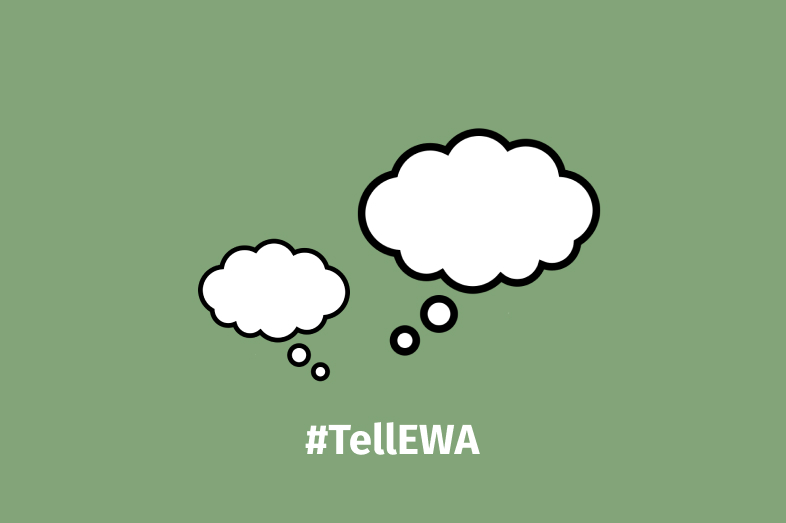 #tellEWA Member Stories (August 25-31)
Here's what we're reading by EWA members this week.
Scientists say school closures during the pandemic could have been avoided if indoor air had been cleaner and safer to begin with. COVID-relief funds are giving school districts "a once-in-a-generation opportunity to fix decades of neglect" to buildings that are – on average – 50 years old, Apoorva Mandavilli reports for The New York Times. But how many schools are using this money, and what about other airborne threats?
Want to keep schools open in the *next* pandemic? Read this remarkable deep dive into classroom air quality by @apoorva_nyc. It's my pick for this week's #tellEWA. https://t.co/LF6Vaour8a

— Emily Richmond (@EWAEmily) August 29, 2023

University of Phoenix leaders believe more Idaho students may be convinced to attend college if University of Idaho follows through on its plans to purchase the for-profit online entity for $685 million. Kevin Richert of Idaho Education News spoke with these top leaders in an extensive interview, spanning from Phoenix's troubled track record to the administrators' hopes for the future.
In an in-depth interview, two of the University of Phoenix's top officials talk optimistically about the future — and discuss Phoenix's troubled past. (Read the highlights, and hear it all for yourself.) #idedu #idleg #idpol #tellEWA https://t.co/VFyFaTVKiL

— Idaho Education News (@idahoednews) August 29, 2023

Colorado middle school administrators allegedly said they couldn't do anything each time a Black student reported his classmates for racist behavior and bullying. The student, along with others, is now suing the school district, its principal and school board for failing to protect him from racial harassment, Suzie Glassman writes for NewsBreak Denver.
Third student speaks about racial harassment at DougCo middle school https://t.co/3H0R3edf9o @dcsdk12 @newsbreakApp @NB_Originals @ACLU #tellewa

— Suzie (@suzieglassman) August 23, 2023

"These are students whose families are paying taxes." Dual-enrollment courses often allow high school students to take college courses at the same time for free, but they exclude thousands of undocumented students. These limitations affect undocumented students in unique ways, Olivia Sanchez explains for The Hechinger Report.
An easy nomination for this week's #TellEWA: https://t.co/VUEuqjNeOw

— Angelina Liu (she/her) (@EWA_Angelina) August 28, 2023

A Massachusetts educator is teaching her students how to give meaningful apologies, which require empathy, perspective-taking, honesty and courage. Quick apologies often don't resolve everyone's hurt feelings, rather you're a child or adult. So, students role play, discuss why the process matters, and learn what makes good and bad apologies, Kara Newhouse reports for MindShift/KQED.
We've all been subject to bad apologies. "I'm sorry if," "I'm sorry you felt," etc. And we've probably given those kinds of apologies, too.

For this episode, I explored how to do it better – and how to teach kids to do it better. #tellewa https://t.co/GxscF44Pk1

— Kara Newhouse (@KaraNewhouse) August 29, 2023

The average tenure of a university president is 5.9 years. Indiana only has two leaders who've been in their posts longer than that. The Journal Gazette's Ashley Sloboda spotlights the issue of president turnover at colleges and explains what's happening in Indiana, where four private colleges in the state saw turnover.
With several colleges in northeast Indiana changing leadership lately, I took a look at president tenure: https://t.co/IjffFdKtj3@JGfortwayne @EdWriters #tellEWA

— Ashley Sloboda_JG (@AshleySloboda) August 6, 2023