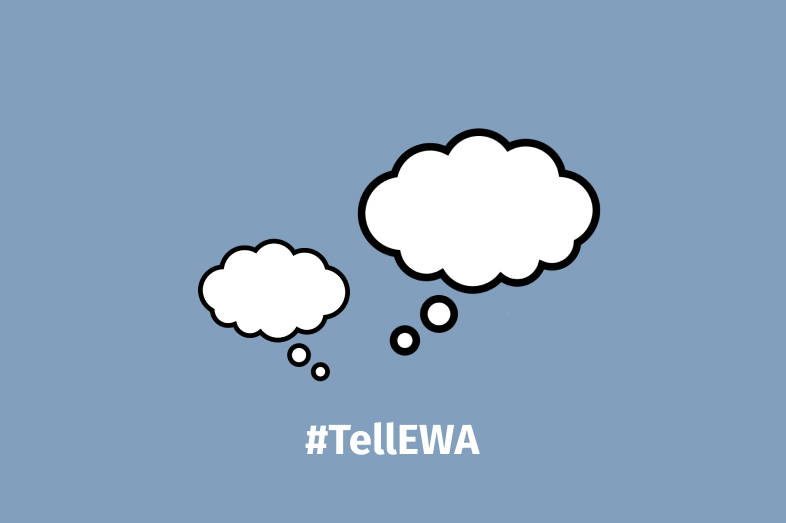 #tellEWA Member Stories (August 4-10)
Here's what we're reading by EWA members this week.
El Paso students as young as age 10 are increasingly getting caught vaping at school. Some are now facing felony charges for possession; others were reassigned to already overburdened alternative schools. Reporting for El Paso Matters, Claudia Silva explains how school districts are dealing with the rising disciplinary cases as they navigate how to prevent students from vaping.
A growing number of El Paso kids are facing felony charges for vaping THC. About 60% of these arrests were conducted by school resource officers. Here is how some schools are handling it.#tellEWAhttps://t.co/6BRLwzAC26

— Claudia Silva (@thewatchpup) August 9, 2023

Students attending a New Mexico charter school are unfortunately all too familiar with trauma, including gun violence, Elise Kaplan reports for Searchlight New Mexico. After two teenage brothers were gunned down, the school director got his students involved in a meaningful project – transforming surrendered firearms into vases, gardening tools, guitars and more.
"No matter how they rearranged the chairs, it was painfully obvious that someone was missing."

A poignant and beautiful story (& photos) about the effects of gun violence on NM youth — and how they're turning those weapons into something better. #TellEWA https://t.co/rNJ7wHPA6e

— Susan Gonzalez (@TheNewsan) August 8, 2023

Families are punished harshly for using another address to enroll their children into better-resourced schools. One woman received jail time, and her elderly father – whose address she used – was also jailed. Alia Wong of USA TODAY discusses a new report about punishments families experience after student-residency fraud, details who is disproportionately prosecuted, and explains how school choice fits in.
"Almost everybody knows somebody who's done this or has done it themselves." Yet in 24 states, the practice of address sharing can be criminally prosecuted. And it's often parents of color who are targeted. My latest: https://t.co/IKCDbXF1fU

— Alia Wong (@aliaemily) August 8, 2023

Conservative parent activists are targeting in-school mental health care and social and emotional learning, saying schools should focus on academic instruction. Indiana high school students surveyed said they experienced persistent sadness and hopelessness, and some considered suicide, Dylan Peers Mccoy reports for WFYI. Will outside political pressures set back students' mental health?
Half of Indiana high schoolers feel hopeless. So why is mental health care controversial in schools? #tellEWA

frm Dylan Peers McCoy: despite growing need for mental health support, schools face an onslaught of criticism from conservative activists.
https://t.co/cEG39c3J8S

— Eric Weddle (@ericweddle) August 10, 2023

A Texas school district cut 27.5 library positions after student enrollment dwindled. Now less than a third of campuses across the 45,000-student San Antonio Independent School District have a certified librarian. Writing for San Antonio Report, Isaac Windes explains why this matters, including how the cuts affect student achievement.
27.5 librarian jobs were cut this year, compounding years of declining certified librarians in San Antonio ISD. Campus leaders decided the cuts, resulting in a chaotic process that left many in the lurch before Spring break last year. #TellEWA https://t.co/XjnOJBUxwN @SAReport

— Isaac Windes ☀️ (@isaacdwindes) August 9, 2023

"These kids in school during the pandemic, all they've done is work on computers." After entering the workforce, many recent graduates lacked hands-on or basic skills they traditionally would have learned during an in-person class. The Wall Street Journal's Douglas Belkin, Ben Chapman and Ben Kesling reveal the impact of remote learning on various industries and the effects of a lack of student competency.
Learning loss has left young workers without job skills. ICYMI, @WSJ with the story. #tellEWA https://t.co/vxlxP6yE8l

— Chastity (@CPrattMedia) August 9, 2023