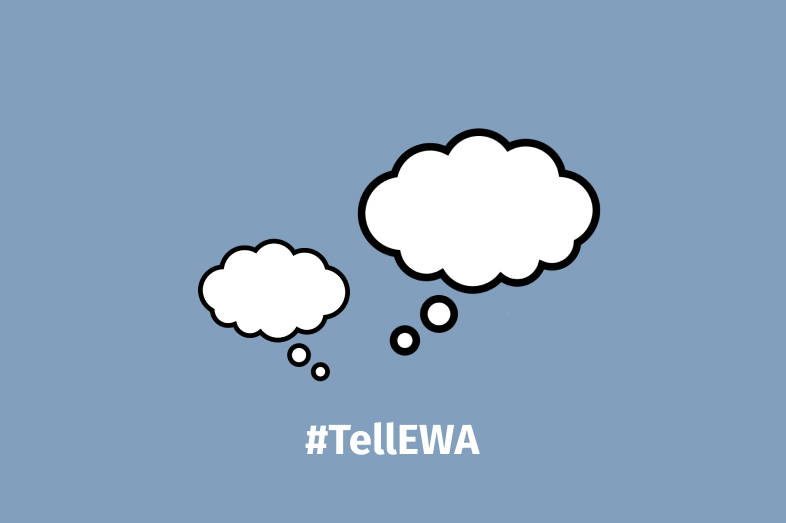 #tellEWA Member Stories (August 5-11)
Here's what we're reading by EWA members this week.
"Attrition is definitely up, but it's not a mass exodus of teachers." Education researchers say the threat of a teacher shortage is exaggerated, Jill Barshay writes for The Hechinger Report. They also explain why the word "shortage" is a misnomer and how the perceived crisis began to dominate headlines.
This story, about dialing down the hysteria over teacher shortages, came from 7/24 session of #EWA22 Thank you EWA for exposing us to researchers to get the story right. #tellEWA
https://t.co/dP4AimW6C0

— Jill Barshay (@jillbarshay) August 10, 2022
The federal Office for Civil Rights is investigating a discrimination case that's solely based on an Alabama student's sexual orientation and marks the first time officials have used an expanded understanding of Title IX regulations. Trisha Powell Crain of AL.com reports the "high-profile" case "has the potential to set precedent for how future cases will be handled."
Two days, two scoops from the @aledlab team:

1. @Trish_Crain reported on the first federal Title IX investigation into alleged discrimination based on sexual orientation. https://t.co/fKuZbgRvaQ

— Ruth Serven Smith (@RuthServenSmith) August 9, 2022
After the fall of Roe v. Wade, The Chronicle of Higher Education's Kelly Field contacted 50 college health centers in states with strict limits on abortion to ask how they plan to support students' reproductive health. She details how they responded and how their actions could be affecting students.
https://t.co/M1nA3X1gdP #tellEWA

— Kelly Field (@kfieldCHE) August 11, 2022
Alabama public schools use Title I federal funds to buy school supplies for low-income families. A standout school in Montgomery takes further action, providing trauma-sensitive education and data-driven literacy programs, writes Jemma Stephenson for the Montgomery Advertiser.
I spoke with the people at Brewbaker Primary @MPSAL about their data-driven approaches to literacy and trauma-sensitive instruction model #tellewa https://t.co/6MqqZ60xOn

— Jemma K Stephenson (@JK_Stephenson) August 4, 2022
Nine out of 43 educators at a Texas school didn't return for the upcoming school year. With less than two weeks to fill their positions, the principal tried recruiting staff at a district-organized job fair.  Reporting for The Dallas Morning News, Talia Richman and Meghan Mangrum discuss changes to teacher retirements and attrition rates in the state.
COVID stress, politics and rising gas prices are squeezing many teachers out of schools. Here's how Texas districts are trying to secure staff as the first day nears. @memangrum & @TaliRichman report #txlege #txed #tellEWA https://t.co/ZTp1b7oVf6

— Eva-Marie Ayala (@EvaMarieAyala) August 10, 2022
People who battled drug addiction in New York can use their past experiences in a positive way, training to become certified recovery peer advocates to support those still coping with substance use disorder. In this piece for The Christian Science Monitor, Alina Tugend explains how these vulnerable adult learners succeeded at college-level training even as the number of students over age 24 enrolled in higher education has declined.
New path for those recovering from addiction: Training to be peer advocates via @csmonitor https://t.co/Zy0TS83tIo #tellewa

— Alina Tugend (@atugend) August 4, 2022