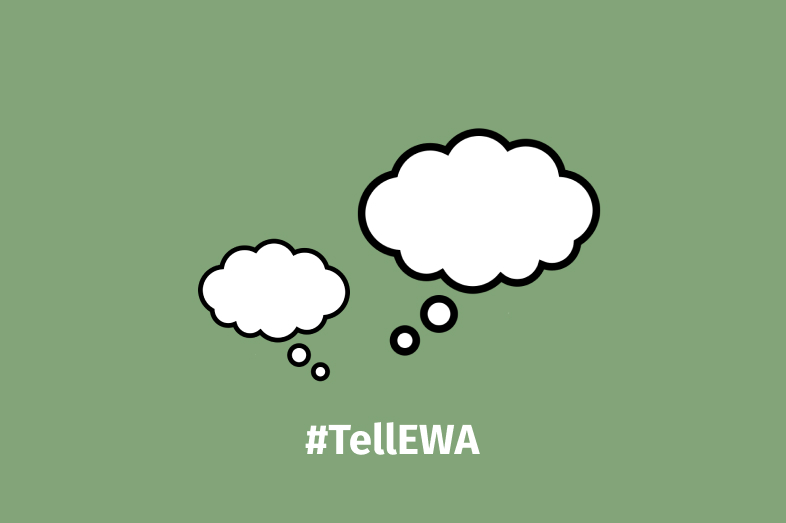 #tellEWA Member Stories (December 16-January 5)
Here's what we're reading by EWA members this week.
The only Black sociology professor at a Florida university faced limits to his academic freedom after Gov. Ron DeSantis targeted critical race theory with his "Stop Woke Act." Concerned about his livelihood and his family, the professor canceled two courses on race and colorblind ideology. "I'm completely unprotected." In an in-depth piece for ProPublica and The Atlantic, Daniel Golden describes how the national anti-CRT campaign has affected academia.
This is a must-read! Terrific reporting that gives a sense of the toll of the anti-CRT laws on professors and those trying to teach about systemic racism. #TellEWA @EdWriters https://t.co/GLFBOfovG9

— Linda K. Wertheimer (@Lindakwert) January 4, 2023
Scientific research shows there are specific ways students should be taught to read, yet reading instruction in most U.S. schools – including those in Illinois – doesn't align with this science. WBEZ Chicago's Cassie Walker Burke helps Chicago parents understand the debate over reading instruction and explains what questions they should ask about their children's reading curriculum.
Great explanatory and service journalism on #scienceofreading from @cassiechicago! Great local resources, too! #tellewa @alexanderrusso https://t.co/G1XeIgDlUj

— Maureen Kelleher (@KelleherMaureen) December 20, 2022
How much voice do teachers really have when it comes to how education technology products are developed? That was Nadia Tamez-Robledo's guiding question for her EdSurge and EWA Reporting Fellowship series. She shares data from 14 ed tech companies after analyzing whether entrepreneurs sought teacher input, had experience teaching and more.
Nadia Tamez-Robledo via @EdSurge has wrapped up her @edwriters fellowship! 👏🌟Here's her latest! @jryoung https://t.co/PmAHFefvcu #edtech #tellEWA

— Kavitha Cardoza (@KavithaCardoza) December 19, 2022
"Vouchers has become a loaded word." Opponents use the word as a catchall term for all school choice legislation, which "rankles" school choice advocates. Providing analysis for Idaho Education News, Kevin Richert explains why school choice could become one of the more debated issues in Idaho this year. He also shares neutral school choice vocabulary and examines the merits of the arguments.
Analysis: Critics use vouchers as a convenient catchall description for all school choice programs. School choice proponents say that's misleading. Neither side is entirely wrong. #idedu #idleg #idpol #tellEWA https://t.co/GxPItNtDyx

— Kevin Richert 🇺🇦 (@KevinRichert) December 15, 2022
While one school district in Hopewell, Virginia, expanded its school year to help students recover from interrupted learning, another failed in Richmond. Reporting for The AP, Bianca Vázquez Toness explains what contributed to the different outcomes and discusses a nationwide trend in which a small number of districts are adding extra days to the academic calendar.
@biancatoness offers a compare/contrast. #TellEWA https://t.co/Cg2ZWU1BbY

— Lori Crouch (@lkcrouch) December 16, 2022
Heavy rainfall in Alameda County, California, damaged, flooded and threatened to delay the reopening of a TK-8 school after winter break. Community members and a restoration company helped with the cleanup. Writing for EdSource, Diana Lambert details how state schools were affected and shares how schools in flood-prone areas are preparing for the next major storm.
Schools dig out from big weekend storm, prepare for next one https://t.co/otOuonEHHF via @edsource @GavinNewsom @CalOES_Dir @SmallSchoolDA @TimSSDA @montereycoe @santacruzcoe #TellEWA

— diana lambert (@dianalambert) January 4, 2023