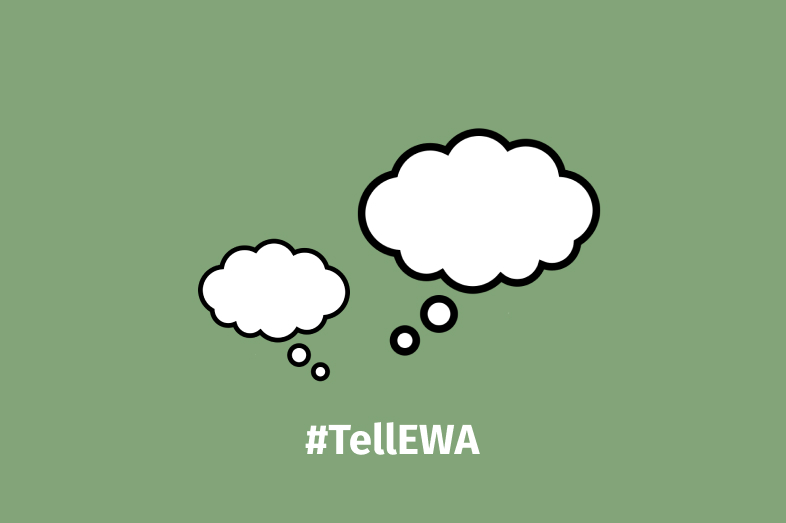 #tellEWA Member Stories (January 27-February 2)
Here's what we're reading by EWA members this week.
A few Alabama elementary schools allegedly canceled a guest speaker for Black History Month after some parents complained about "controversial ideas." The speaker – an award-winning Black author – received no explanation, but the reversal followed political efforts to ban books and limit teaching on race. AL.com's Trisha Powell Crain gives background on the author, clarifies what happened and gives a glimpse into the confusion that still exists.
New from @Trish_Crain : Everything seemed on track for a local author talk at a public library. Until it wasn't. https://t.co/ZxnKLn9wBo

— Ruth Serven Smith (@RuthServenSmith) January 27, 2023
Despite recent victories, historically Black colleges are often stereotyped and subjected to falsehoods. HBCU Student Journalism Network fellows at Open Campus spoke to the young people affected, and these students explained in their own words what others misunderstand about the institutions. "Professors and students alike come here believing in a lore told from those outside of the community about how the university is supposed to function."
@EdWriters pssst #tellEWA

— Colleen Murphy (@_colleenmurphy_) February 1, 2023
A beloved Colorado teacher believes she was involuntarily transferred from a high school to an elementary school "as a warning to other teachers to stay in line" when addressing controversial topics, including race and gender. Colorado Public Radio's Jenny Brundin explains why the teacher was twice placed on administrative leave and how her transfer followed student protests of an interim superintendent candidate.
How a well-loved CO teacher lost her job (union alleges chilling effect on all teachers.)
"It became my home. I would spend 16 hours a day here."https://t.co/WVUrsp6aoq #edcolo #teacher #TellEWA pic.twitter.com/mmLyW42eXh

— Jenny Brundin (@CPRBrundin) February 2, 2023
"My neighbor's roof is leaking. Our yard is flooded." Sacramento families are grappling with school closures and other issues after catastrophic weather left carnage in its wake. Climate experts say California schools must prepare in case of pandemic-level disruptions: They should redesign their curriculums and academic calendars to account for natural disasters, or low-income students of color will be disproportionately affected, Srishti Prabha reports for CapRadio.
Two super stories on #ClimateCrisis and #education from @janelle_cpp and @Prabhalems @CapRadioNews #tellEWA @EdWriters https://t.co/6s7q2a8ayO and https://t.co/7VG1RQoV9F

— Kavitha Cardoza (@KavithaCardoza) January 31, 2023
A Fort Worth school district dropped a controversial sex education curriculum after the superintendent said it was not "approved, adopted or recommended." Previously, the district's board had approved nearly $2.6 million to purchase instructional materials. Now sex ed is delayed, affecting students who expected to take the course this spring, Jacob Sanchez writes for Fort Worth Report.
In a Friday evening newsletter, Fort Worth ISD announced it will not teach sex education this school year as it restarts the curriculum adoption process. But, in April, it spent $2.6 million on curriculum.

Here's my latest: https://t.co/ffJdty7M5m #txed #txlege #tellEWA

— Jacob Sanchez (@_jacob_sanchez) January 28, 2023
The Dallas Morning News' Emily Donaldson and Eva-Marie Ayala update a story to expand on the school choice movement in Texas. Recently, the governor called for and laid the groundwork for students to receive education savings accounts, which are like school vouchers. But school choice advocates face bipartisan opposition from those who don't want to take money from public schools.
What are education savings accounts? Texas @GovAbbott calls for ESAs in school voucher fight. https://t.co/iLP3lB1xDj #txlege #txed #tellEWA

— 🌟 Lauren McGaughy (@lmcgaughy) February 1, 2023