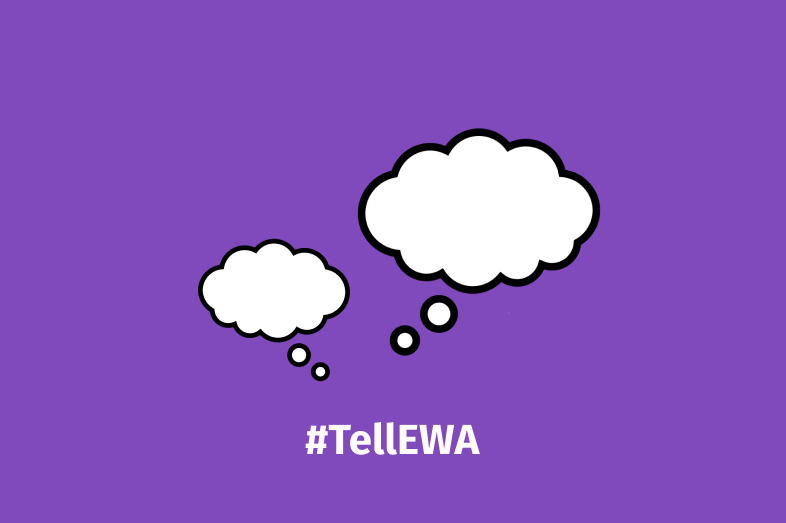 #tellEWA Member Stories (December 2-8)
Here's what we're reading by EWA members this week.
Charlotte West reports on the fragility of prison education for Open Campus, explaining how a prison closure prevented inmates from completing their college degrees. The Washington state prison, popular with prisoners because of its college education program, closed after 112 years in 2021. This left those incarcerated without the opportunities provided by higher education, such as mentorship and decreased recidivism.
#tellewa https://t.co/tXV2NwMZE0

— Charlotte West (@CharlotteWest@journa.host) (@szarlotka) December 8, 2022
"The Black male teacher shortage will end when we as a country begin to learn how to love Black boys." Not only are their numbers dwindling, Black male teachers say they're under-appreciated and overstretched. Reporting for ABC News, Arthur Jones II discusses the hurdles these educators face, and explains how they're faring amid burnout, stress, teacher vacancies and other pandemic-related issues.
"You are expecting a certain type of Black male mentor, a Black male figure – somebody – where?" @JonteRLee told @ABC News.

A #tellEWA #EducationReboot story that examines the history of the 1.7%: https://t.co/m8WLAZnowC

— Arthur Jones II (AJ II) (@arthurjonesii) December 8, 2022
Texas education officials issued a recommendation to revoke accreditation from the state's largest teacher preparation program. Texas Teachers of Tomorrow failed to correct operational problems, despite being on probation for months. Talia Richman of The Dallas Morning News details who ultimately determines if the company will lose its accreditation and the possible ramifications of that decision.
Texas moves toward revoking largest teacher prep program's accreditation, @TaliRichman reports. https://t.co/ygV2cSTuKY #txlege #txed #tellEWA

— Lauren McGaughy (@lmcgaughy) December 8, 2022
An Arnold Ventures-funded study shows that controversial reforms enacted by Denver Public Schools, which prioritized school choice and accountability, improved student academic achievement and increased graduation rates. Colorado Public Radio's Jenny Brundin gives background on the decade-long reform process and also explains the toll it took on the community.
NEW: Denver Public Schools' controversial reform strategy led to some of the largest academic improvements in education research history, new study shows https://t.co/7uurE29Q1P #edcolo @DPSNewsNow #TellEWA

— Jenny Brundin (@CPRBrundin) December 6, 2022
Teacher preparation programs around the country, including the University of North Texas, created new courses to help future educators use digital technologies that became staples during remote learning. These education colleges recognize that teaching may never go back to pre-pandemic instruction, Silas Allen reports for the Fort Worth Star-Telegram.
The job of teachers has changed since the beginning of the pandemic, and some of those changes are likely permanent. Colleges of education in Texas and nationwide are updating their curricula to keep up. https://t.co/wVeE2Vd0P3 #tellewa

— Silas Allen (@SilasAllen1) November 28, 2022
As part of a Psychology Today series, Jenny Grant Rankin discusses the frequency of school shootings, including the one at the University of Virginia, and interviews a researcher who gathered policy implications and recommendations. Rankin's Q&A with Megan Sweet also details the importance of social and emotional learning amid gun violence.
"Saving Students from Gun Violence": Latest @PsychToday interview features Dr. Sweet's new white paper! https://t.co/ZLbc7VvAsq #TellEWA #EdChat #GunViolence pic.twitter.com/GNP31m5UER

— Jenny G. Rankin, PhD (@JennyGRankin) November 30, 2022