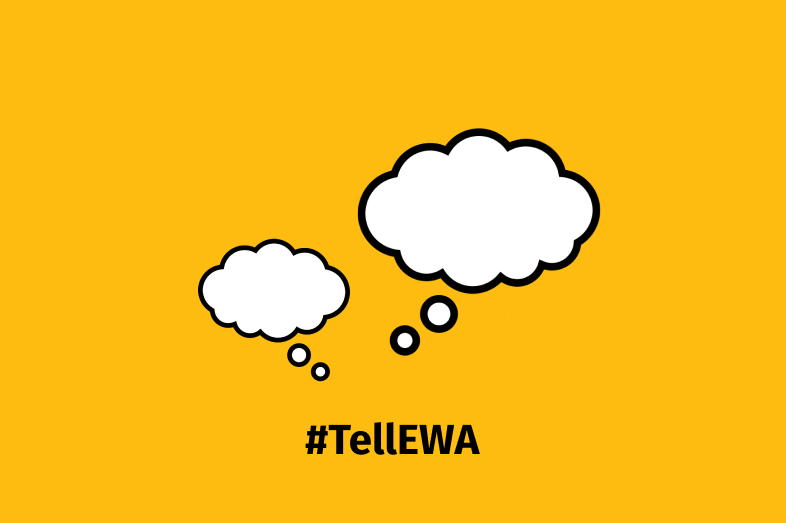 #tellEWA Member Stories (December 9-15)
Here's what we're reading by EWA members this week.
It is a "reverse Robin Hood effect." A Florida lottery-funded scholarship program disproportionately gives money for college to students from affluent areas rather than those in low-income areas. Yet lottery ticket sales are higher in low-income neighborhoods. For their EWA Reporting Fellowship and the Orlando Sentinel, Leslie Postal and Annie Martin investigate lottery sales data, scholarship records and test scores.
An Orlando Sentinel investigation: Fl's Bright Futures scholarship disproportionately goes to students in wealthier areas and leaves out those in poorer places – the same places where higher lottery sales provide much of the scholarship's funds. #tellEWAhttps://t.co/yBY1QhRyOl

— Leslie Postal (@lesliepostal) December 15, 2022
As part of a multimedia series for The Oregonian, Noelle Crombie spent the past year investigating the effects of record violence that left 200 people dead in the Portland metro area. Students and school staff explain how they're dealing with loss in written and video interviews. Crombie publishes part two of The Safest Place series, giving context about the student demographic facing academic hurdles, grief and gun violence.
#tellewa https://t.co/xSdHB1O7Kk

— Noelle Crombie (@noellecrombie) December 14, 2022
"College isn't considered the default best choice." The Dayton Daily News' Eileen McClory interviews seven high school students in Ohio about their career and education goals. Some want to go to college; others are interested in the trades or military. The students explain how they made their decisions.
To go, or not to go (to college), that is the question. @daytondailynews @Eileen_McClory #tellEWAhttps://t.co/GC2SbiSFaJ

— Erik Robelen (@ewrobelen) December 13, 2022
"One year of math taken away." First-year college students in California are struggling to catch up on math after the pandemic disrupted their high school math courses. Reporting for EdSource, Diana Lambert explains the academic challenges and surprises students are continuing to face amid COVID-19 and the flu. She also shares why some chose to attend college closer to home.
Covid campus shutdowns left learning gaps that have many first-year college student struggling with math, but embracing newfound independence. https://t.co/Jw9gX9QbVP via @edsource @GannonPeebles #math #edchat #TellEWA

— diana lambert (@dianalambert) December 14, 2022
Some students are choosing to attend colleges in states that protect women's reproductive rights. Bill Schackner of TRIB LIVE speaks to female students around the country: Some are concerned about attending colleges in states where abortion is banned while another student says she is pro-life.
She'll start #college in Maryland next fall mostly for academic reasons, but other points mattered too, including #reproductive #rights. How state #abortion laws post-Roe influenced a college search. Bellwether or blip? #admission #tellEWA @TribLIVE https://t.co/LRAAhEOuUX

— Bill Schackner (@Bschackner) December 12, 2022
To decrease the racial wealth gap, a company with the mission to empower the next generation of Black investors is helping Hampton University students escape student debt. Nearly 900 freshmen at the historically Black college and university will receive a funded investment account and access to a free financial literacy course, Arthur Jones II reports for ABC News.
NEW: @_HamptonU partners with @StackwellCap to award seeded investment accounts and financial education to its first-year students

A #tellEWA #HBCU story first on @ABC @HBCUBuzz @WHI_HBCUs: https://t.co/A2NVYdh9Nv

— Arthur Jones II (AJ II) (@arthurjonesii) December 12, 2022