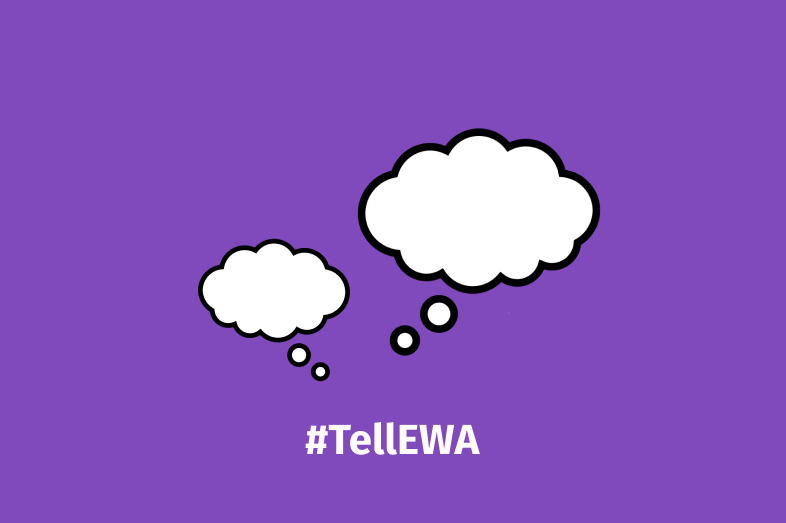 #tellEWA Member Stories (January 13-19)
Here's what we're reading by EWA members this week.
Charlotte West introduces Open Campus readers to prison radio stations operating around the country. These programs are usually run by and produced for incarcerated adults. A radio station that launched in Colorado last year provides a rare opportunity for incarcerated women to receive professional training and creatively express themselves. "I've had to find different roads to grow."
We created some awesome resources for @EdWriters lately, advising them on how to cover #prisoneducation.

With that in mind, everyone should check out this latest story by @szarlotka #tellEWAhttps://t.co/ZOA0aDlQuS

— Kristan Obeng (@KrissyObeng) January 19, 2023
To help address safety, security and mental health concerns following bomb threats, the federal government provided half a million in grant dollars to three Historically Black Colleges and Universities, Arthur Jones II reports for ABC News. The HBCUs received racially motivated bomb threats in 2022. And, the threats conjured up the violent history Black people experienced in America. "These were traumatic experiences and it impacts academic outcomes and the mission of the university."
NEW: @ABC has learned @usedgov is awarding Project SERV grants to three #HBCUs — @_HamptonU, @NCCU & @PhilanderSmith — to restore learning environments after a flurry of bomb threats last year.

Latest @HBCUBuzz @WHI_HBCUs #tellEWA story: https://t.co/SJQCaPxjlO

— Arthur Jones II (AJ II) (@arthurjonesii) January 13, 2023
"That's the torture room." A Colorado mother was shocked to learn that for three years, her son was subjected to a closet-like space as part of the local school district's restraint and seclusion policies. She filed a complaint and is now working to ensure other children don't suffer the same excessive punishments as her son, Suzie Glassman reports for NewsBreak Denver.
Nichol is now on a crusade to make sure the district changes its policies regarding restraint and seclusion and wants to ensure other kids don't suffer the same excessive punishment as her son.https://t.co/C8Lp0bXoTK #tellEWA @newsbreakApp @NB_Originals

— Suzie (@suzieglassman) January 13, 2023
Although they are often used by educators and parents, school ratings can be misleading measures of school quality. In a Q&A for Psychology Today, Jenny Grant Rankin highlights a recent study about the issue and speaks to an expert about why mismeasurement persists and what can be done about it.
"Breaking the School Mismeasurement Habit" @morees1968 interview in @PsychToday is not to be missed, nor is his #NewBook! Major #eddata expert & champion for students!https://t.co/TKlIYXOkfG#TellEWA #EdChat #AcademicChatter #ECRchat pic.twitter.com/wpFnjoqTqH

— Jenny G. Rankin, PhD (@JennyGRankin) January 5, 2023
The Hechinger Report's Jill Barshay profiles an online tutor, demonstrating how grueling online tutoring is amid pandemic academic recovery. Very few students take advantage of this type of 24/7 tutoring. And the tutors themselves say they make low pay and face time constraints from their employers.
https://t.co/9I5LXIJ2j4#tellewa

— Lori Crouch (@lkcrouch) January 19, 2023
There's no minimum age to run for the school board in Texas. And, a 19-year-old from San Antonio may be among the youngest, but he says he's not intimidated by his new responsibilities, Camille Phillips reports for Texas Public Radio. "It's very important to me that even as young as I am, I can make a difference. Inspire others."
Here's a fun one:
This San Antonio teen went from taking tests to shaping his school district's future https://t.co/SsduxabIBE #tellEWA

— Camille Phillips – Texas Public Radio (@cmpcamille) January 19, 2023