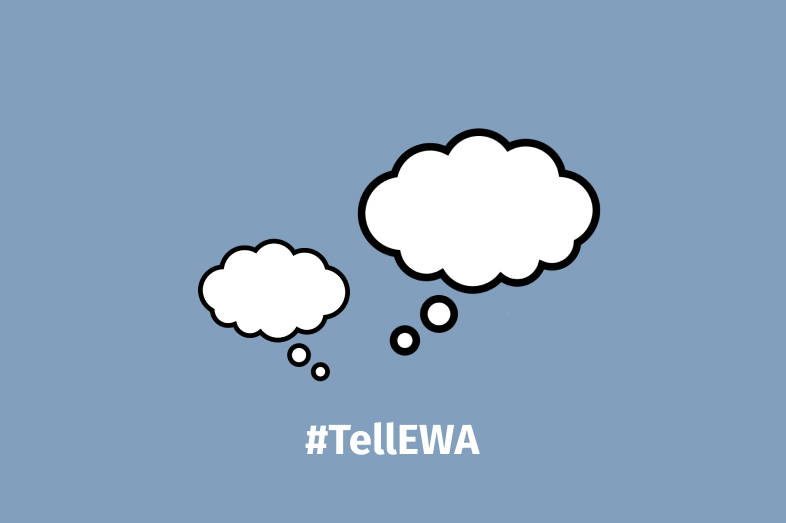 #tellEWA Member Stories (January 6-12)
Here's what we're reading by EWA members this week.
"Bailey-Taylor, please don't let me die." The first-aid skills a Philadelphia teenager gained at his public school's Junior Reserve Officers Training Corps program proved life-saving. After his classmate was shot in the stomach, the 17-year-old boy used his hoodie to apply pressure to the wound. Now the U.S. Army is recognizing the student with its highest honor for JROTC cadets, writes Kristen A. Graham for The Philadelphia Inquirer.
This.👇#tellEWA @EdWriters https://t.co/5uoAGLLCIf

— Erik Robelen (@ewrobelen) January 6, 2023
Many conservatives are skeptical and critical of colleges, believing most to be liberal bastions. The Chronicle of Higher Education's Eric Kelderman discusses a rare college leader whose campus policies conservatives embraced: Mitchell E. Daniels Jr., the former president of Purdue University. Kelderman also examines higher education's emergence as a "national wedge issue" since the 2016 presidential election of Donald Trump.
Is Daniels's tenure at Purdue a model for how to effectively lead a public university through fraught times?

— Eric Kelderman (@etkeld) January 11, 2023
Jeffrey R. Young of EdSurge visited a Texas university to determine what teaching is like on campuses after COVID-19 disruptions. He found many instances of students distracted by social media or other non-school tasks and noted a rise in the number of students skipping classes. Why are students less engaged these days?
"A lot of people don't come to class because the notes are online, you can just do it online," says a student at a large state U.

Part 2 of our podcast series on student disengagement at colleges is out this week. #TellEWA https://t.co/IVT7w17YzS

— Jeff Young (@jryoung) January 11, 2023
Reporting for The Dallas Morning News, Meghan Mangrum covers the latest lawsuit targeting university policies aimed at diversifying campuses. This time, a conservative group is suing six Texas medical schools, alleging their admissions practices discriminate against men, white people, and Asian Americans.
ICYMI: Ahead of the SCOTUS' potential decision on the fate of affirmative action this spring, a conservative group is suing six Texas medical schools on behalf of a former applicant who believes he was denied admission because he is a white male. #tellEWAhttps://t.co/aDZ8YYa8YF

— Meghan Mangrum (@memangrum) January 11, 2023
Sara Gregory of The Post and Courier vividly describes children autonomously playing during recess while demonstrating how rare unstructured free play is becoming. Increasingly, adults have been managing children's outdoor activities. COVID-19 safety and academic recovery concerns also curtailed the ability for kids to just play independently.
.@saragregory describes the behavioral & academic benefits of the school's play club, both through educator anecdotes and a small research study. My favorite part, though, is the final scene. It shows children's creativity, uniqueness and adapability so beautifully. #tellewa

— Kara Newhouse (@KaraNewhouse) January 9, 2023
College classes that help students further develop life skills are increasingly becoming common. This generation faces "adulting" challenges that may stem from overprotective adults limiting their opportunities to be independent and resilient during childhood. Exploring research about low autonomy for KQED/MindShift, Holly Korbey breaks down how changes in modern childhood affected students' mental health and their perceptions of life.
And here's the @hollykorbey piece for @MindShiftKQED that examines the effects of a lack of childhood independence as kids turn into adolescents and young adults. https://t.co/oQViiamIRu

— Kara Newhouse (@KaraNewhouse) January 9, 2023