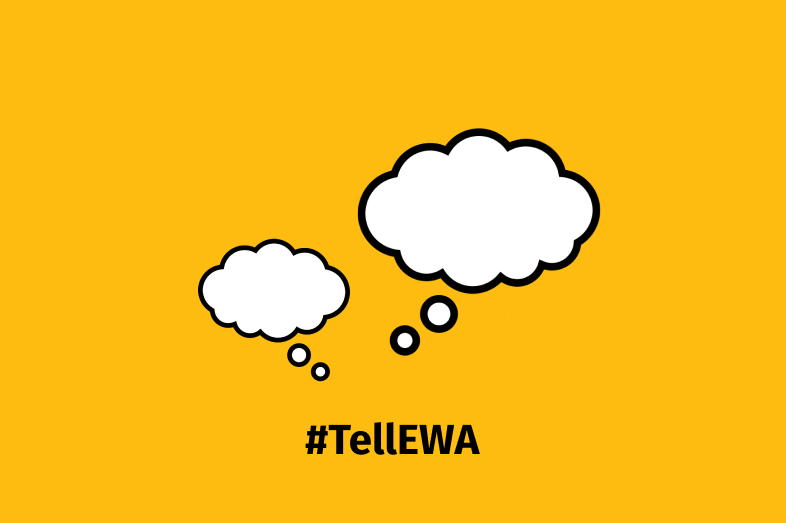 #tellEWA Member Stories (July 14-27)
Here's what we're reading by EWA members this week.
Reporting for OPB and The Hechinger Report, Natalie Pate spotlights Indigenous college students whose tribes are not recognized by the federal government and, therefore, don't qualify for free or reduced tuition programs in Oregon. Students who are part of an estimated 400 tribes and others are shut out of programs meant to reduce barriers to higher education.
🧵College tuition breaks for Native students are spreading, but only some Indigenous people benefit. The U.S. government does not formally acknowledge the status of an estimated 400 tribes, thus shutting them out of programs meant to reduce barriers to higher ed. #tellEWA pic.twitter.com/qufTo5NV4I

— Natalie Pate (@NataliePateGwin) July 18, 2023
With a compelling roundup of first-person accounts, Charlotte West of Open Campus shares the experiences of individuals serving life sentences, who remember what happened when opportunities for postsecondary education behind bars disappeared 30 years ago. (Pell Grant eligibility for people behind bars was restored July 1.)
They saw the demise of college in prison. Thirty years later, it's coming back. Four lifers on the elimination of Pell Grants in 1994. @opencampusmedia @EmpowermentAve @prisonjourn #tellewa https://t.co/cD6j1biq90

— Charlotte West (Ed journo covering prisons) (@szarlotka) July 19, 2023
A "maverick" college president, a community resistant to change: The Chronicle of Higher Education's Eric Kelderman goes to Bluefield State, a struggling Historically Black College and University in West Virginia, for a close look at a campus facing an uncertain future.
As Tensions With the Faculty Mounted, This College President Blogged His Grievances https://t.co/pRH2dQ506M #tellEWA

— Eric Kelderman (@etkeld) July 26, 2023
The "freedom schools" of the 1960s, which offered African Americans opportunities for education and enlightenment, are seeing a resurgence in communities seeking to prepare young people for life amid today's racial and social tensions, writes Tamica Jean-Charles for Youth Today.
The freedom schools born out of the Freedom Summer of 1964 continue today, with more than 174 freedom schools across dozens of states. Great story by @thisistamica #tellewa https://t.co/iTr559SHsD

— Molly Bloom (@M_Bloom) July 19, 2023
Can social media be a support system for students and not just a distraction? Teens using TikTok to find study buddies say yes – with some caveats, reports Ed Surge's Jeffrey R. Young.
Students Turn to TikTok for Study Buddies https://t.co/dhg2RoW2y4#TellEWA

— Jeff Young (@jryoung) July 20, 2023
Skylar Rispens, freelancing for the Montana Free Press, looks at a surge in food insecurity for students and families in Missoula, as federal pandemic-era benefits are set to expire.
It has been 15 weeks since I've had a byline and I am so grateful this one is my first as a freelancer for the @mtfreepress.

Read the article here: https://t.co/fXYcx0GREM#mtedu #mtnews #TellEWA pic.twitter.com/dL0T5HDO2S

— Skylar Rispens (@skylar_rispens) July 14, 2023