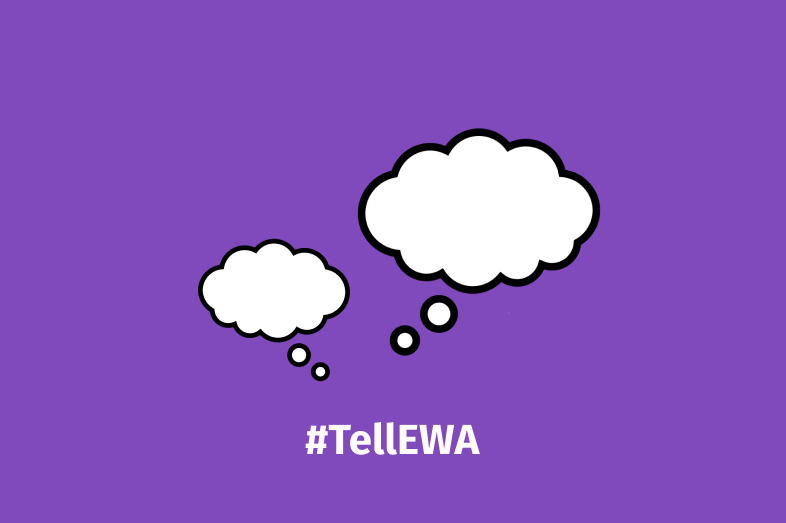 #tellEWA Member Stories (July 7-13)
Here's what we're reading by EWA members this week.
"You must be stupid." That's what a teacher told a 5-year-old boy. And it's just one example of how public education leaders have stereotyped Indigenous students in the Utah part of the Uinta Basin. The Salt Lake Tribune's Courtney Tanner published a three-part series about how the students of the Ute tribe have been failed by educators for decades.
— Courtney Tanner (@CourtneyLTanner) July 11, 2023
Opposing viewpoints dominate about whether a "brain drain" is occurring in Florida after the governor's attacks on "woke influences" in higher education. But there are signs an exodus is coming. Reporting for Tampa Bay Times and Open Campus, Divya Kumar and Ian Hodgson reviewed records that showed many staff departures at some of the state's largest universities.
Savvy use of #FOIA here by @TB_Times' @divyadivyadivya & @IanJHodgson. They're my pick for #tellEWA. https://t.co/MfMp3wgE4k

— Emily Richmond (@EWAEmily) July 7, 2023
"The assault on affirmative action was simply the foundation to go after everything." Some states halted or planned to stop considering race in scholarships and financial aid, even though the Supreme Court's ruling on race-conscious college admissions said nothing about this practice, Alia Wong reports for USA TODAY.
Scholarships tailored to students of a specific race are now under fire in several states, following the Supreme Court's ruling on the use of #affirmativeaction in college admissions. https://t.co/cgPtN5KE2Y via @aliaemily for @USATODAY #tellewa

— Nirvi Shah (@NirviShah) July 7, 2023
A regional panel is allowing North Idaho College, the embattled Coeur d'Alene-based community college, to keep its accreditation – for now. Threats to the college's accreditation began in 2021 over governance issues at the two-year college, Kevin Richert explains for Idaho Education News.
In what @NorthIdaho College is calling a "neutral decision," a regional panel is keeping the embattled Coeur d'Alene-based community college's accreditation intact for up to 12 more months. #idedu #idleg #tellEWA https://t.co/t0sEED3qE0

— Kevin Richert (Never Been Checked) 🇺🇦 (@KevinRichert) July 7, 2023
"That's a miracle." Educators shared with ABC News' Arthur Jones II how they are benefiting from the Public Service Loan Forgiveness program. This program may be another option for borrowers after the Supreme Court ruled against the Biden administration's student loan forgiveness plan.
Still struggling to pay off your #studentloan debt?

Many public servants — especially educators — are celebrating the #PSLF program.

A #TellEWA piece for @ABC: https://t.co/vlqO1loC4A

— Arthur Jones II (AJ II) (@arthurjonesii) July 7, 2023
It may cost $1 billion over five years to improve a Colorado school district's facilities, maintenance, athletics department, and information technology infrastructure, Suzie Glassman reports for NewsBreak Denver. While the school board approved the plan, there is a lingering question: Where will the school district get the money?
DougCo schools building needs through 2028 hit $1 billion price tag https://t.co/nUEvc8xjZP @newsbreakApp @NB_Originals #tellewa

— Suzie (@suzieglassman) July 11, 2023