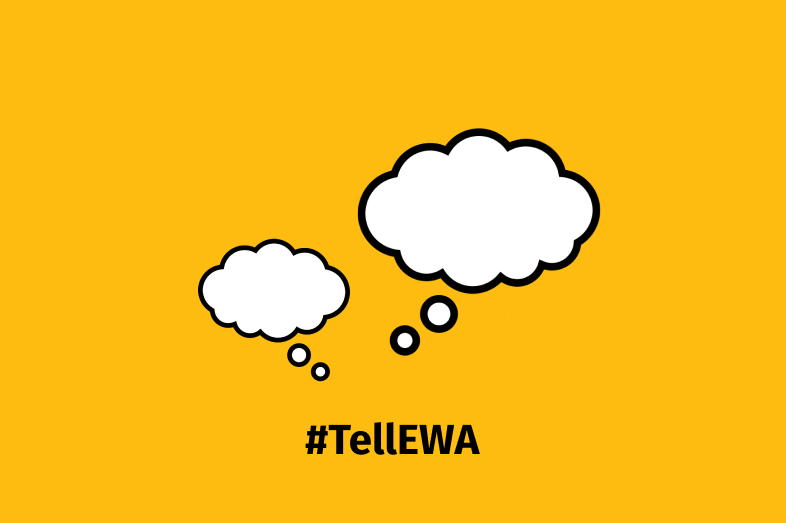 #tellEWA Member Stories (June 16-22)
Here's what we're reading by EWA members this week.
"Now we're going to have him afraid of police at seven?" A Mississippi elementary school filed an assault charge against a 7-year-old Black boy with diagnosed disabilities after he kicked staff members. After other incidents, the child was also regularly disciplined. His experience is reflective of national trends: Federal data shows students with disabilities are suspended at a higher rate than their nondisabled peers – a pattern exacerbated by race, Julia James reports for Mississippi Today.
Stop what you're doing and read my friend @juliaruthjames' most recent (and very important) story! #TellEWA https://t.co/ri1heG83jT

— Skylar Rispens (@skylar_rispens) June 21, 2023
English learners make up 15% of a Michigan school district. School leaders and state lawmakers are seeking solutions to serve this group better during the next school year. Change is happening: A Michigan high school went from two to seven certified English learner specialists within two years, and lawmakers are seeking to direct millions of taxpayer money to fill gaps, but advocates have some concerns about state funding proposals. While explaining how state EL programs are funded, Lily Altavena takes readers inside of the school district she shadowed for Detroit Free Press.
ICYMI: #TellEWA English learners are an oft-ignored population of Michigan students. But what happens when a district invests in their programs? I went to West Michigan: https://t.co/8801PbB2hQ

— Lily Altavena (@lilyalta) June 15, 2023
ProPublica's Alec MacGillis reports on a Virginia city that's a "particularly stark example of what education researchers say is a nationwide crisis." Exam results show student learning has stalled across the country. Additionally, disparities have widened among Black and Hispanic students compared to whites and Asians. Even though they received federal pandemic-relief funds, schools that were among the slowest to reopen are now facing obstacles trying to help students recover. A principal in Richmond shared first hand what her students are grappling with in and outside of school.
Post-Pandemic Test Scores Show Schools Struggling to Catch Up — ProPublica #tellEWA https://t.co/8uLJ8Gv1sn

— Kavitha Cardoza (@KavithaCardoza) June 19, 2023
Texas school districts may receive lower letter grades after changes to the state's accountability rating system. The grades help the public understand how schools are doing and have often been used as a promotional tool. Even the highest-performing schools are expected to be impacted by the system changes. The overhaul comes as policymakers arguing for voucher-like programs cite failing schools and as public-school districts face declining enrollment and competition from charter schools for students, Isaac Windes explains for San Antonio Report.
ICYMI: School districts brace for low A-F grades following accountability overhaul https://t.co/tDa6dPRXDd #tellEWA

— Isaac Windes ☀️ (@isaacdwindes) June 20, 2023
Only one high school in Arizona has more Black students than any other in-person school in the state. For Black students who moved from areas with more people who look like them to the state, staying connected with Black culture can be difficult. One class helps: Students learned about Black migration to the West in the 19th century – something these students can surely relate to. While this course may be a safe space for these students, teaching Black history in Arizona has become risky amid conservatives' attacks on the teaching of race and ethnicity. Yana Kunichoff sheds light on what's going on for The Arizona Republic.
Amid all of the discussion about what can (and can't) be taught in schools, I was excited to report from Natasha Alston's African American history class in Tempe Union, where she was teaching about Black history in the West #tellEWAhttps://t.co/ksfgq5qDne

— Yana Kunichoff (@Yanazure) June 15, 2023
The Texas Legislature didn't deliver on a promise to add billions in new school funding. A school leader blames the failed promise for the $1-2 million deficit her district is now facing, which will likely lead to budget cuts. Many Fort Worth school districts are in the same boat and are trying to determine their next steps. They may need to dip into their reserves as the state sits on a nearly $33 billion budget surplus. Fort Worth Report's Jacob Sanchez explains how hope for additional funding diminished after 140 days.
Fort Worth-area superintendents are looking at cuts and deficit spending to make their 23-24 budgets work after #txlege could not agree to an increase in #txed funding.

Here's how their districts are affected: https://t.co/yNk8CutX06 #TellEWA

— Jacob Sanchez (@_jacob_sanchez) June 19, 2023