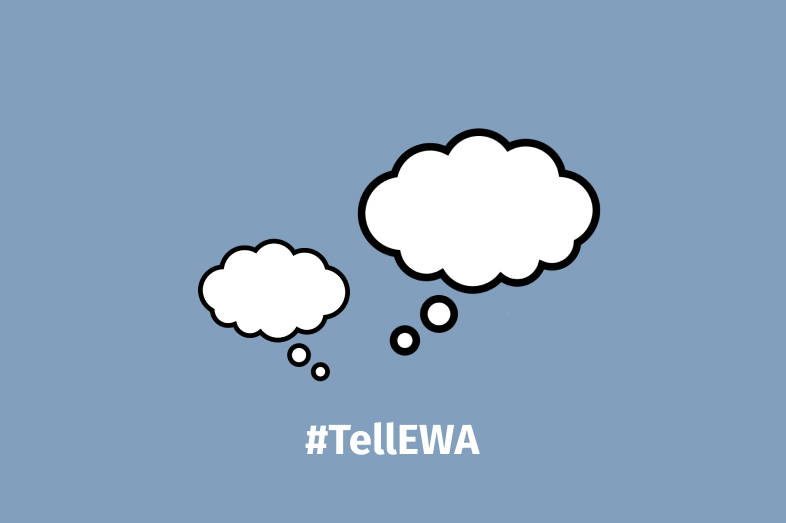 #tellEWA Member Stories (June 2-8)
Here's what we're reading by EWA members this week.
"When I heard they were removing African American history, banning LGBTQ, I almost started crying," said Harmony, 16. "We're not doing anything to anybody. Why do they care what we personally prefer, or what we look like?" Claudia Laurer, Adriana Gómez Licón, and Annie Ma of The Associated Press team up to share the voices of students directly impacted by new laws targeting LGBTQ+ policies in schools.
For LGBTQ kids and students of color, bans on discussing race, gender and identity feel like a direct attack on their ability to exist as they are@ClaudiaLauer, @agomezlicon and I spoke to kids about what this moment is like, losing those safe spaceshttps://t.co/Qm7icTJleP

— Annie Ma (@anniema15) June 7, 2023
Yana Kunichoff of The Arizona Republic digs into the tens of thousands of phone calls — some of them suspect — flooding the state's hotline for reporting "inappropriate curriculum" in public schools.
Robocalls, out-of-state messages flood Arizona's hotline to report 'inappropriate' curriculum – USA TODAY #tellEWA https://t.co/rT2GAIhEbz

— Kavitha Cardoza (@KavithaCardoza) June 6, 2023
Seattle's public schools are more segregated now than in the 1980s when district integration policies were first challenged in court, reports The Seattle Times' Dahlia Bazazz and Lauren Flannery, with brand-new data analysis.
Seattle schools are more segregated now than they were in the 80s, when integration/busing efforts were strongest. @LaurenFlannery3 and I built a database of school demographics from print & digital sources, & she crunched the figures to make the findinghttps://t.co/o8iCFVEgaP pic.twitter.com/3hkBmCUSeg

— Dahlia Bazzaz #timeforchange (@dahliabazzaz) June 2, 2023
South Carolina's rural students endure roaches, mold, and sewage in their outdated schools — conditions that make it tough to learn, explains The Post and Courier's Maura Turcotte, as some say it's time for the state to "join the 21st century."
My pick for #tellEWA: @mcturcotte's deep dive into the facility issues plaguing South Carolina's rural schools https://t.co/3GbejB1hqg pic.twitter.com/Xgc6eXb9U3

— Sara Gregory (@saragregory) June 7, 2023
In a first for the nation, Oklahoma approved funding for a religious charter school, a decision expected to test the separation of church and state. Nuria Martinez-Keel of The Oklahoman breaks down what's at stake.
An Oklahoma state board has approved the nation's first religious charter school. St. Isidore of Seville Catholic Virtual School will teach and operate under Catholic doctrine.

The Archdiocese of Oklahoma City hopes to open the school in 2024.https://t.co/O5ajrtkelv

— Nuria Martinez-Keel (@NuriaMKeel) June 5, 2023
Samantha Smylie of Chalkbeat Chicago demonstrates a hallmark of the education beat: Reporters stepping up to be mentors. Read student-journalist Nathan Yuan's reporting on the undercounting of homeless youth in Illinois' public schools for the Central Times, and learn the impact that's having on children's lives.
There's no beat like the @edwriters beat when it comes to reporters stepping up as mentors, including helping student journalists. Thanks for being a role model, @sammie_smylie! Read @centraltimes' Nathan Yuan reporting on impact of undercounting homeless youth. #tellEWA https://t.co/kn3XVu3QR6

— Emily Richmond (@EWAEmily) June 8, 2023