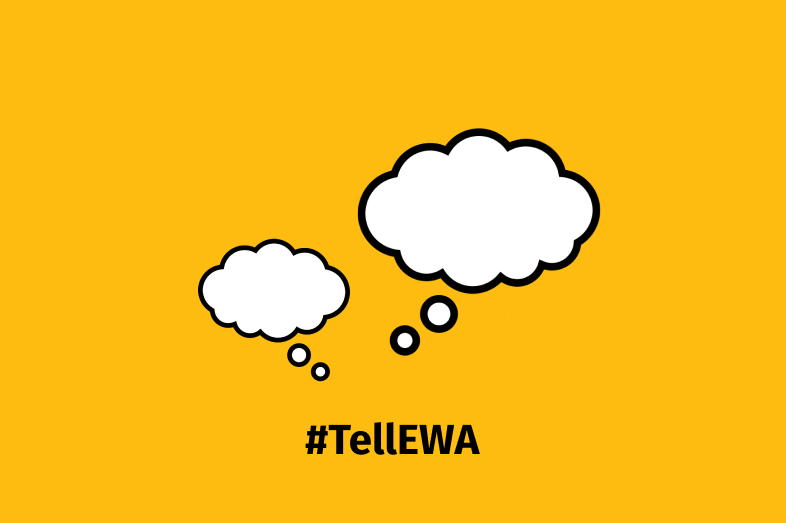 #tellEWA Member Stories (June 3-June 10)
Here's what we're reading by EWA members this week.
The isolation and stress of the COVID-19 era is harming young childrens' brain development during a crucial development period, experts say. USA Today's Alia Wong digs deep into the troubling trend for her EWA Reporting Fellowship project.
"The infant-toddler brain is the best sponge you could ever buy. It sucks up everything really good and everything really bad." Urgent, research-grounded, and deeply troubling reporting from @EdWriters Reporting Fellow Alia Wong. She's my pick for this week's #tellEWA. https://t.co/8iQNayDu7y

— Emily Richmond (@EWAEmily) June 9, 2022
Writing for City Limits in New York City, Gail Robinson explores efforts to restore arts education classes that had been devastated by budget cuts, and expand programs for the Big Apple's high-need public school students.
https://t.co/s0EIxHsF7h #tellEWA

— Gail Robinson (@GailNRobinson) June 9, 2022
In a new investigation, Tara Garcia Mathewson of The Hechinger Report outlined the surprising number of states that allow corporal punishment, and found children as young as kindergarten were being paddled for misbehaving.
Mississippi doesn't allow corporal punishment in daycare centers. Nor in home foster care or licensed group homes. It's not legal as a punishment for a crime. But there, and in 18 other states, it's perfectly legal in public schools. https://t.co/VGitF6UAZd #tellEWA #SundayLR

— Tara GarciaMathewson (@TaraGarciaM) June 7, 2022
"It leaves you breathless, it's just a punch in the gut," Ramon Benevides, Texas' 2022 Teacher of the Year said about the emotional impact of the Uvalde school shooting. Arthur Jones II of ABC News talked with educators about how the violence and aftermath is impacting their mental health.
6/ Here's my first #tellEWA piece for ABC on how the seventh deadliest mass shooting in recent U.S. history is affecting school communities: https://t.co/x8wbeM8ORB

— Arthur Jones II (AJ II) (@arthurjonesii) June 6, 2022
After another rough school year of pandemic-related challenges and a surge in bad student behavior, some California teachers are calling it quits, reports Diana Lambert of EdSource.
Covid challenges, bad student behavior push teachers to limit, out the door https://t.co/kO5HO9IfGr via @edsource #TellEWA

— diana lambert (@dianalambert) June 2, 2022
Also on the burnout front in the Golden State, health care workers are quitting in  droves and several colleges and universities are stepping up with programs to help, write JoliAmour DuBose-Morris and Colleen Murphy of Cal Matters. 
It's crystal clear how much time @reporterdavidj spent at this small college. His description of life at college through the pandemic is so rich, and I recommend you read: https://t.co/WgRqXfx5kI #TellEWA

— Lily Altavena (@lilyalta) June 10, 2022
For the past two years, the Detroit Free Press' David Jesse has made regular visits to Alma College, tracking how the pandemic forced the small liberal arts campus to reinvent itself — and rethink many of its priorities, programs, and services.
There aren't enough nurses + doctors. The pandemic burned everyone out. Medical students are overwhelmed. Safety-net clinics are overloaded. @SamuelMerrittU + @TouroCalifornia created anti-burnout programs to try and help: https://t.co/FrPrlxlxRp #tellEWA @aiccucal

— Colleen Murphy (@_colleenmurphy_) June 10, 2022
"I taught journalism, but it was also like, how can I mother? How can I treat these like my own children? How would I want them to be seen in the classroom? And that's how I behaved." For The 74, Marianna McMurdock profiles reporter-turned-teacher S. Renee Mitchell, who helps Oregon students navigate emotional trauma through art therapy.
Before she was 21, S. Renee Mitchell had survived sexual violence and suicidal ideation. The experiences, "helped me have a depth of compassion for youth who may be going through the same thing…Everything in me is fighting for that kid." https://t.co/D7yEody7vd

— The 74 (@The74) June 9, 2022