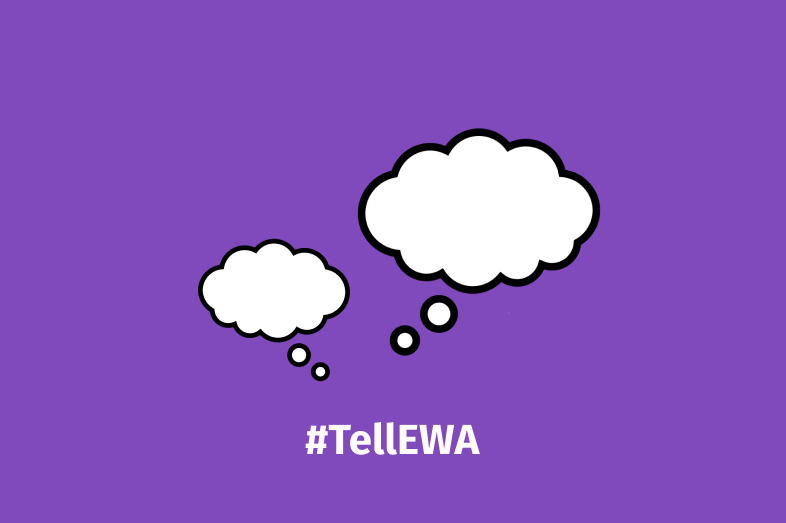 #tellEWA Member Stories (June 9-15)
Here's what we're reading by EWA members this week.
"There are these flashpoints of violence." High-profile attacks on educators made headlines, such as the 6-year-old boy who shot a Newport News, Virginia teacher. But violence against teachers has increased nationwide. In one northern Nevada school district alone, students committed more than three dozen acts of criminal battery against staff. There are also a growing number of assault-related workers' compensation claims filed at thousands of schools in the country. The Wall Street Journal's Scott Calvert explains why these attacks increased after students returned to in-person learning and how they're being handled.
This is a little more than a week old, but definitely worth a read as you catch up on the past week's education stories #tellEWA https://t.co/87lt0GOkpN

— Chastity (@CPrattMedia) June 14, 2023
"I like to learn new things in art." This student receives arts education only once a week. Black and brown communities in Sacramento were among the hardest hit after three decades of fragmented and very little investment in arts education. The passing of California Proposition 28 in 2022 was expected to change the status quo, but the governor's proposed budget will limit arts funding once again. Writing for Cap Radio, EWA Reporting Fellow Srishti Prabha illustrates what it's like for students and teachers to operate in this environment and backgrounds readers on the state of arts education funding.
After over 35 interviews, here is the first in my three-part series on arts education in Sacramento for my @EdWriters fellowship. Going to school sites to see reflective arts ed has been the highlight of my year @Report4America #TellEWA https://t.co/zqfZT9aIhA

— Srishti Prabha (They/Them) (@Prabhalems) June 15, 2023
"It will just make up something that maybe other people said." Education Week's Alyson Klein shares her experience discussing Barack Obama's education agenda with a persona bot – an artificial intelligence character users can speak with in real time. Purporting to be the former president, the chatbot didn't respond with Obama-like statements. It often shared inaccurate information or parroted his critics. An expert explained why.
Wondering what HAL would make of Race to the Top? @educationweek's @AlysonRKlein asked chatbot about President Obama's education track record, yielding helpful insights/context into source material for A.I.-generated answers. She's my pick for #tellEWA. https://t.co/O3lkAaTKcO

— Emily Richmond (@EWAEmily) June 14, 2023
"I have kids that legitimately cannot read." Students living in a rural Kansas community went to in-person school normally in fall 2020 – during the early days of the pandemic. Although they skipped a year of remote learning, they still experienced disrupted learning that left lingering effects. This year's third graders are reading below grade level, and third grade is the last year students are taught to read. Heather Hollingsworth of The Associated Press explains why third graders are reading like first graders and what's being done about it.
— HeatherHollingsworth (@apheatherh) June 14, 2023
"Just for being a librarian, I've been called a pedophile and a groomer." Indiana lawmakers got involved after parents complained about "inappropriate" school library books. Going into effect in January 2024, a state law establishes new library rules, such as requiring schools to establish procedures for book challenges and ensuring school boards review challenges in public meetings. Ashley Sloboda of The Journal Gazette digs into how this nationwide trend could affect the local districts she covers and explains local policies and reactions.
#ICYMI, I had two stories in this weekend's @JGfortwayne. The first looks at school book challenges and includes insight from sources who spoke at @EdWriters' National Seminar last week: https://t.co/rIAYFDAbCh#tellEWA#EWA23

— Ashley Sloboda_JG (@AshleySloboda) June 11, 2023
Recovering from COVID-19 could be more costly, time-consuming, and difficult than expected, USA Today's Alia Wong and Kayla Jimenez report. They went to four public schools in California and Virginia and found some children thriving but others still severely behind. Additionally, students were missing from attendance rolls, and staffers had phoned it in. Here's what they learned after spending six months observing elementary-school students, teachers and principals.
'More than three years after the COVID outbreak began, some children are thriving but many others remain severely behind.' Read @USAToday for more. Well worth the read. Congrats reporters @aliaemily @kaylajjimenez & editor @NirviShah. #TellEwa @EdWriters #covid #Education https://t.co/dpFhneeKDC

— Linda K. Wertheimer (@Lindakwert) June 13, 2023