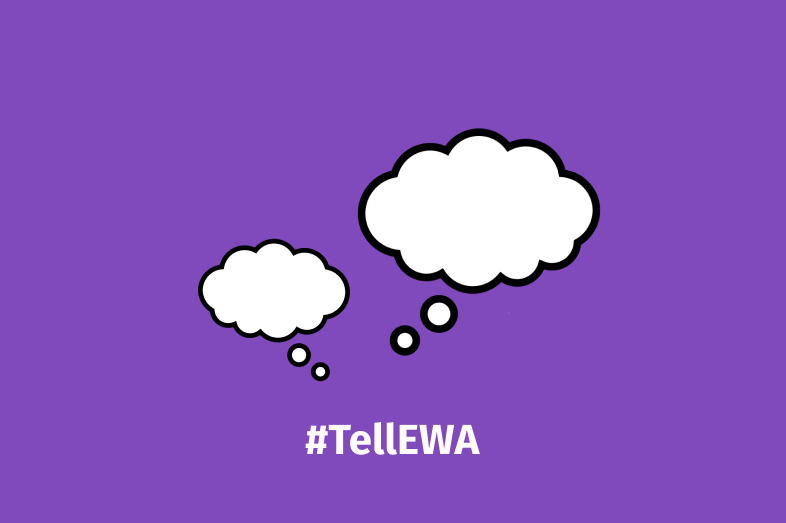 #tellEWA Member Stories (March 10-16)
Here's what we're reading by EWA members this week.
"I still remember that moment with anger." A childhood memory still haunts an Arizona teacher, and it inspired her to be the change she didn't see: She became a teacher and an advocate for bilingual education and programs that better train those who educate and care for many Latino and Spanish-speaking students. A new teacher-preparation program may bring her vision to reality. Arizona Luminaria's Beatriz Limón profiles this educator and shares her experiences teaching in a "racist and discriminatory" education system.
— Maritza L. Félix (@MaritzaLFelix) March 10, 2023
"Why isn't it reaching them?" A survey from Chalkbeat and The Associated Press shows that a small number of students have received school tutoring, yet school districts got their share of billions in federal COVID relief.  Patrick Wall, Amelia Pak-Harvey and Collin Binkley (an EWA Reporting Fellow) found that less than 10% of students received any type of tutoring this fall. They explain the roadblocks schools have hit as they tried to ramp up tutoring and highlight the learning gaps students are still experiencing.
Young adults who came of age during COVID are skipping college. @cbinkley went beyond stats, letting young people explain why. They're worried about student debt, eager to make a living, jaded with education.

With thanks to #tellewa for the fellowship:https://t.co/dTSpDHZfce

— Chrissie Thompson (@CThompTweets) March 10, 2023
For years, Rhode Island parents have been requesting classroom instruction for multilingual learners who now represent some 45% of a Central Falls school system. Because of pandemic stimulus funding, school leaders have finally gotten the opportunity to reimagine educational programming. They hope to close achievement gaps between students learning English and those who are proficient in English, reports Asher Lehrer-Small for The 74.
NEW in our series following stimulus money:

Armed w/ millions in COVID cash, Central Falls, RI, is investing in language instruction for English learners — who make up nearly half of the district.

Via @The74 & @Globe_RI:https://t.co/1t6UXZEHis #TellEWA

— Asher Lehrer-Small (@small_asher) March 15, 2023
"It was really nice for him to [mention] public school teachers since we're under such assault now." After receiving another Oscar for "Everything Everywhere All at Once," the Alabama-raised Daniel Scheinert thanked the public-school teachers who educated and inspired him. AL.com's Rebecca Griesbach shares the reactions she got from some of the teachers. The educators also discuss what they think of their former student, then and now.
I'm not tearing up, it's just allergy season. 🥹

Such a heart-warming piece about the teachers who shaped Daniel Scheinert's life/career and who bore witness to his 'inquisitive, creative energy.' I'm rooting for a part 3 to hear from @Daniels' himself!! #TellEWA https://t.co/kTjBPGYe09

— Angelina Liu (she/her) (@EWA_Angelina) March 13, 2023
Trib Live's Bill Schackner recounts a college board member's historic baseball memory that took place on the roof of the Cathedral of Learning, the 42-story tower at the University of Pittsburgh. The memory was preserved by a Life magazine photographer whose famous picture showed the trustee – then an undergraduate student – and a few others watching the 1960 World Series, which included a "miraculous" homerun from a Pittsburgh Pirates player.
Millions saw Bill Mazeroski of the #Pirates walk off the 1960 World Series at Forbes Field vs. the #Yankees, but only a dozen saw it from 500 feet up. How a University of Pittsburgh senior w/o a ticket became part of history. #MLB #tellEWA via @TribLIVE https://t.co/y80SSYVcoS

— Bill Schackner (@Bschackner) March 13, 2023
Democratic senators in Colorado introduced a bill that would mandate dyslexia screening for certain student groups. Dyslexia is the most common learning disability, and the No.1 reason kids fail to learn to read. Suzie Glassman of NewsBreak Denver gives background on the bill and previous efforts to address dyslexia and explains why the bill faces an uphill battle.
Advocates of the bill argue that schools already screen for giftedness, vision, and hearing loss and that identifying kids at risk of reading struggles is essential.https://t.co/2b3XsFOPRk @newsbreakApp @NB_Originals #tellEWA

— Suzie (@suzieglassman) March 7, 2023