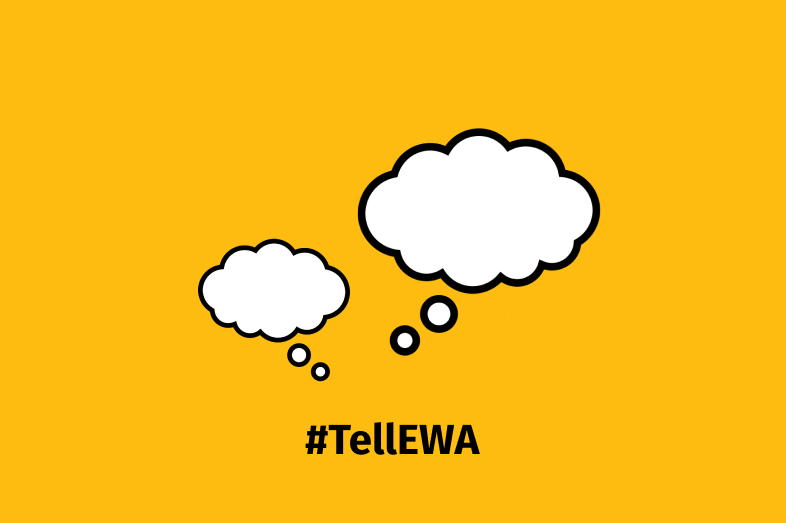 #tellEWA Member Stories (March 17-23)
Here's what we're reading by EWA members this week.
"It's easy to get off, but it's harder to stay off." An Alabama principal operates, strategizes, and often checks in with teachers and students with the goal of keeping her Birmingham elementary school off the failing schools list. State law requires 6% of schools to be listed as failures, which tend to be high-poverty schools. This past year, the governor removed the Birmingham school from the failing schools list and named it a turnaround school. Jemma Stephenson of Alabama Reflector explains the in-depth process needed to revitalize a failing school.
Thank you to Charles A. Brown Elementary @BhamCitySchools for having me! #tellEWA https://t.co/xcp18370cn

— Jemma K Stephenson (@JK_Stephenson) March 21, 2023
"We're beyond critical needs now." Lack of support from school administrators, job burnout, stressful working conditions, and low pay may be contributing to why more than 200 special education teaching positions weren't filled in South Carolina. The Post and Courier's Maura Turcotte gives insight into why the state is seeing high vacancies in special education and demonstrates the hardships faced by educators who are teaching in schools with severe staffing shortages.
My #tellEWA pick this week!

— Sara Gregory (@saragregory) March 23, 2023
Last month, Democratic legislators introduced the PERIOD Act to prohibit schools that receive federal funding from collecting and tracking information about students' menstrual cycles. Now a California Democrat, U.S. Rep. Adam Schiff, wants to amend the federal Republican-sponsored Parental Bill of Rights legislation to also prevent schools from collecting the information. These developments follow reporting from The Palm Beach Post's Kati Kokal, who found that 34 states ask high school student-athletes about their periods and require them to turn in the answers to their schools.
Impact! #tellEWA hurray for local reporters! https://t.co/5i2wZlJ7ug

— Kavitha Cardoza (@KavithaCardoza) March 22, 2023
Reporting for The Chronicle of Higher Education, Stephanie M. Lee backgrounds readers on the history and debate over the best ways to teach math. Lee introduces readers to Jo Boaler, a divisive figure and leading expert on math instruction. We also meet those who oppose her approaches, such as Jelani Nelson, a computer science professor who says Boaler tried intimidating him. Boaler is currently drafting a framework that would influence how math is taught in California and elsewhere, and says "elite gatekeepers are standing in the way of better lives for young people."
#tellEWA https://t.co/5YuQMUFIFh

— Kavitha Cardoza (@KavithaCardoza) March 22, 2023
A speech and debate club at East High School in Denver brings together teenagers from different walks of life and backgrounds. The club started as a vision by a teacher who wanted a class to push kids creatively and give Black and Latino students a chance to excel in spaces they normally wouldn't have access to. The program became tremendously successful. Jenny Brundin of Colorado Public Radio shadowed the students as they prepared to qualify for a national speech and debate competition. See how the students fared.
FIND OUT!
Will these Denver teenagers from Room 161 at STRIVE Prep – RISE make it to the national speech and debate championships? https://t.co/lHgeK8N63l #edcolo @COspeechdebate @COspeechdebate #TellEWA

— Jenny Brundin (@CPRBrundin) March 21, 2023
In this first-person piece for Open Campus and the Prison Journalism Project, Donovan Diego brings awareness to the lack of accommodations given to prisoners with learning disabilities in Minnesota. A GED tutor in a state correctional facility, Diego recognizes when incarcerated people have been denied access to extra support, such as extended testing time or having text read aloud to them. Additionally, many prisoners don't know they qualify for GED accommodations. Diego explains the work that must be done, such as educating students about their rights and disabilities.
#TellEWA copublished w/ @prisonjourn https://t.co/1B4rvzvVTf

— Charlotte West (@CharlotteWest@journa.host) (@szarlotka) March 16, 2023