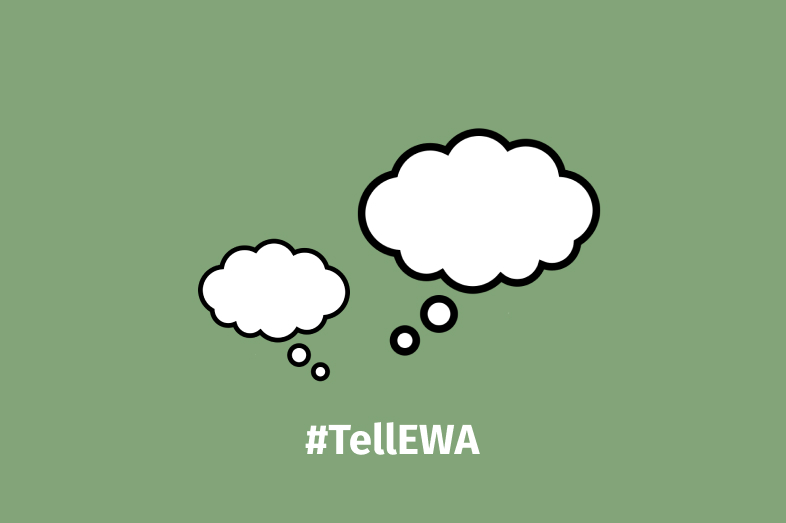 #tellEWA Member Stories (March 24-30)
Here's what we're reading by EWA members this week.
"What about Black history bothers you?" Reporting for Public Source and Open Campus, Emma Folts and Lajja Mistry spoke to students at one of the 60 high schools in the U.S. offering the pilot Advanced Placement African American Studies course amid backlash from leaders of Republican-led states. The students in Pittsburgh highlighted the value of the course and expressed their frustration over claims they're being "indoctrinated."
"We don't shy away from it," Brian Nolte, who's teaching the course, told @emmafolts. "History is history. It doesn't matter how painful it is, it doesn't matter how hurtful, or how beautiful it is, you've got to dive into all of it." #tellEWA https://t.co/XMtHZOkMp5 pic.twitter.com/na63OOiO74

— Open Campus (@opencampusmedia) March 28, 2023
"I'm teaching them things they will need to survive in this country." EWA Reporting Fellow Rafael Garcia of The Topeka Capital-Journal highlights a one-of-kind city in Kansas that is home to high percentages of immigrants. He details how educators are teaching English and basic education to immigrant students known as Students with Limited or Interrupted Formal Education. These teenagers are intelligent but have gaps in their learning, and they previously weren't adequately served.
In a community with many newly-arrived immigrants and refugees, how do you teach teenagers who come to the U.S. with little to no prior education?

This Dodge City @USD443 program may have a solution. #ksed #ksleghttps://t.co/C24tAFgaX5

— Rafael Garcia (@byRafaelGarcia) March 28, 2023
Writing for Good Morning America, Arthur Jones II details how school shootings are affecting teachers and their mental health amid a teachers' shortage. He spoke with Tennessee's 2023 Teacher of the Year Melissa Collins, who reflected on the private school shooting that left three 9-year-olds dead along with three adults.
Amid another mass tragedy — where children are supposed to be free to learn and grow — @CollinsNBCT held back tears while calling on policymakers to do something.

A #TellEWA story on the #NashvilleShooting for @GMA: https://t.co/vsD5WNX6ra

— Arthur Jones II (AJ II) (@arthurjonesii) March 29, 2023
It's "a tremendous blow to young people." A Florida school district stopped using the phrase "social-emotional learning," replacing it with "skills for learning and life" after conservatives conflated it with critical race theory. The district also canceled an effort to prioritize SEL in schools. At a time when students' social and emotional well-being is especially fragile, similar rollbacks are occurring across the state, USA TODAY's Alia Wong reports.
— Lori Crouch (@lkcrouch) March 27, 2023
Come July, incarcerated people will become eligible for Pell Grants, including women serving time in Wisconsin. The state's prisons have historically focused on offering GED classes and vocational training, but that's starting to change. Pell Grant restoration is encouraging Wisconsin higher education institutions to expand their bachelor's degree programs or to consider whether to offer prison education. This is exciting news for prisoners who are dreaming big, Emily Files explains for WUWM.
Featuring some info about what @MarquetteMedia, @MoraineParkTech, and @UWMadisonMedia are planning to do once the Pell grant is available for incarcerated students. #tellEWA

— Emily Files (@emilyrfiles) March 28, 2023
Chicago residents will soon elect a new mayor who will ultimately determine the direction of public education. While both candidates likely know more about education than previous mayors, they are very different from each other: One's a former teacher turned county commissioner and union organizer, and the other is a former city official turned education consultant. Chalkbeat Chicago's Becky Vevea spells out how the new mayor will likely shape the nation's fourth largest school district, and deal with current and future challenges.
If you're a national ed reporter and you need a primer on the Chicago mayor's race, here's a great piece from @beckyvevea and @chalkbeatCHI to get you started. #tellEWA @alexanderrusso https://t.co/vfTwvjYaqI

— Maureen Kelleher (@KelleherMaureen) March 29, 2023