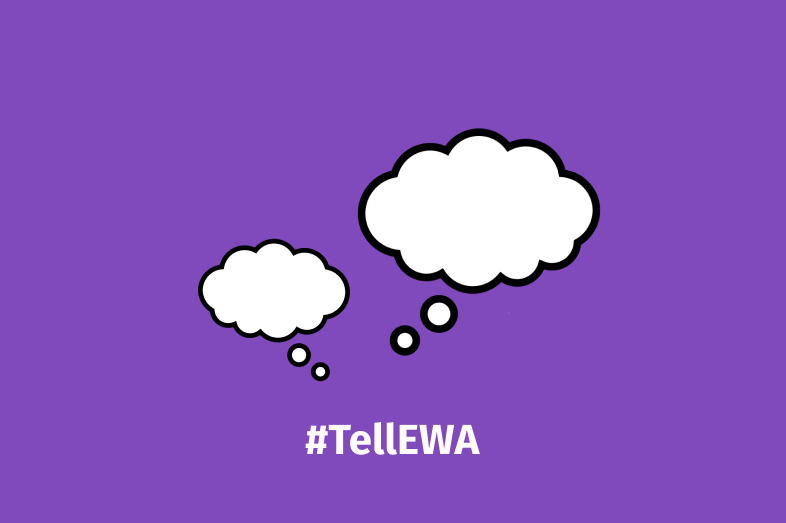 #tellEWA Member Stories (May 12-18)
Here's what we're reading by EWA members this week.
"They don't know what Title IX means." Media organizations reported on hundreds more cases of student sexual abuse by educators over the past decade than Title IX investigators ever saw, according to an analysis by Kate Cimini of the Naples Daily News. Florida legislators failed to improve students' understanding of the federal law and shuttered programs on sexual health that helped students stand up for their rights. Therefore, Title IX complaints are very underutilized among Florida students. Experts called the disparity in Florida's numbers a "cause for concern."
Consider this:
Just 59 Title IX complaints for sexual harassment or abuse were filed in Florida 2012 – 2022.
But Florida media reported on 279 cases of educator sexual abuse of a student 2014 – 2021.
Why the discrepancy?https://t.co/ejMXYACjsw #TellEWA @alexanderrusso

— Kate Cimini (@k_cimini) May 16, 2023
It is a "culture of removal of Black students" in Alabama. Black students are nearly twice as likely to face every type of classroom removal as compared to their white peers. AL.com's Savannah Tryens-Fernandes illustrates this fact using data analysis from Trisha Powell Crain and by profiling a high school senior who proclaimed his innocence yet was read his Miranda rights and sentenced to an alternative school anyway. The student missed important milestones and experienced disrupted learning and other challenges after his removal.
Savannah poured time, care and expertise into this project. It also features great data work from @Trish_Crain. Give it a read.#alpolitics #aledchat #tellewa https://t.co/jVHZBj56er

— Ruth Serven Smith (@RuthServenSmith) May 18, 2023
ProPublica's Nicole Carr identified 59 people arrested or charged over an 18-month period as a result of turmoil at school board meetings across the country. Among her findings, an Arkansas man who pushed a woman hard enough to leave bruises wasn't arrested, but three University of Central Arkansas students protesting discriminatory policies against transgender students were arrested. Of all the people taken into police custody in the state after school board-related incidents, a student organizer received the stiffest jail sentence.
"I think a lot of us are trying to resist that feeling of there's nothing that we can do." Just read the first in a fantastic series on school board meeting arrests by the amazing @NicoleFCarr @propublica! #tellEWA https://t.co/cpOxSyuNJS

— Kavitha Cardoza (@KavithaCardoza) May 15, 2023
At a time when mass shootings have reached record highs, sensitive details about a Minneapolis elementary school's surveillance camera locations and physical security infrastructure are available online and on Telegram. Cyber criminals stole the security records and published them after the school district refused to pay a $1 million ransom. Now anyone with a keyboard can find the records with a simple Google search. The 74's Mark Keierleber explains how these leaked blueprints could endanger students, teachers and others.
For the uninitiated, @mkeierleber is covering student privacy issues no one else is.

His latest: How classroom-by-classroom maps of Minneapolis schools, including security cam locations, got leaked and now put students in dangerhttps://t.co/0ocFK08pB9 #TellEWA

— Asher Lehrer-Small (@small_asher) May 15, 2023
"I don't know about y'all, but I hated school." During a graduation ceremony, a student speaker offered "constructive criticism" of his Nebraska high school's culture, pointing out school violence. The speech earned him some cheers from his classmates, but school leaders soon realized this wasn't the speech the student submitted to them ahead of the ceremony. Rather than risk being censored, the student used artificial intelligence to write a decoy speech that passed the school's review process, Jessica Votipka reports for The Grand Island Independent.
#ChatGPT plays a role in getting #Classof2023 student's #commencementspeech to the podium.@OpenAI @theindependent#tellEWA https://t.co/vwRxQducsE

— Jessica Votipka (@GI_Jesca) May 16, 2023
Within 20 years, the number of facility schools serving children who have intense behavioral, mental health or special education needs has dwindled from 80 to 30 in Colorado. Lack of funding, staffing shortages and federal law changes are the blame. Many of these children are left languishing at home as waitlists for the few available schools grow, and their parents are forced to quit their jobs. The state is now scrambling to shore up more facility schools, Melanie Asmar writes for Chalkbeat Colorado.
— Lori Crouch (@lkcrouch) May 11, 2023