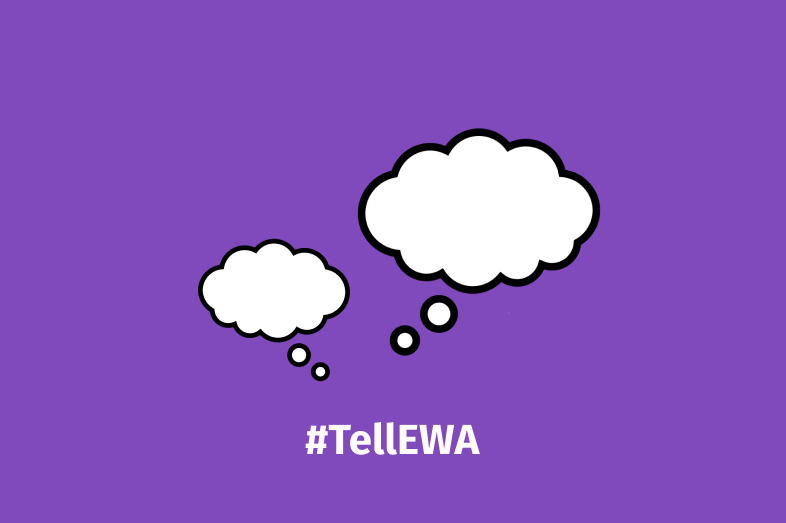 #tellEWA Member Stories (May 13-19)
Here's what we're reading by EWA members this week.
EWA recognized the top education journalism in the United States when it announced the finalists for the 2021 National Awards for Education Reporting on May 18. More than six dozen judges named 51 finalists in 17 categories of competition. Judges also selected three finalists for the EGF Accelerator's Eddie Prize. Read the impactful work from these journalists.
Every journalist on this impressive #ewaAwards shortlist is already a winner in my book. Take some time to read, listen, and look. They're my (collective) pick for this week's @EdWriters #tellEWA. https://t.co/aBkOhiJWbO

— Emily Richmond (@EWAEmily) May 18, 2022
"I was, like, clueless as hell. I didn't know where to start." California offers many resources and grant opportunities to undocumented students preparing for college, but state support can only go so far. Students are often unaware such support exists, or they didn't feel welcomed in spaces created to support them. Jill Replogle of LAist profiles undocumented young women who faced several of these challenges on their path to higher education.
The ranks of #undocumented students in college plummeted during the pandemic.

That's why it's so heartening to hear from these three students who not only made it thru to their degree, but crushed it:https://t.co/uAw99wPrkH @LAist @kpcc #TellEWA #highered #DACA

— Jill Replogle (@jillrep) May 17, 2022
School district officials requested teachers reapply for their jobs at a troubled multicultural high school in Memphis, Tennessee, as part of a controversial "fresh start" restructuring program. For some students, teachers and others, this decision was seen as yet another example of district leaders ignoring their voices on systemic issues. Chalkbeat Tennessee's Samantha West details how these residents are working to counter decades of disinvestment in the high school and neighborhood.
Proud of this important, community-centered story about how a neighborhood wants its beloved school to improve after years of disinvestment. #TellEWA https://t.co/RdHtH73Ikg

— Sami West (@BySamanthaWest) May 18, 2022
More low-income freshmen dropped out of California State University in 2020, up 19% from 15% in 2019. This decline could also lead to a drop in future graduation rates. As part of a campaign to boost graduation rates, CSU officials are working to bring these students back to campus and close "equity gaps," Larry Gordon reports for an EdSource series.
#TellEWA @CSSA @completecollege @NACAC https://t.co/Md5RrtV0sG
Can the CSU keep to its goals for improving graduation rates even after pandemic dropouts? I interview the official leading the effort.

— Larry Gordon (@LarryJayGordon) May 18, 2022
"The way Native history is taught in many schools is stuck in the 1800s." North Texas students often receive inadequate and inaccurate Native American history in school. To change this, an advisory group is helping to develop a new elective ethnic studies course for high schoolers.​ The Dallas Morning News' Emily Donaldson documents the development of this course amid the ongoing controversy of how history should be taught.
Native kids would go to school "and what they were being taught was that we were extinct." Here's how Texas is developing a course to expand lessons on #NativeHistory @EmilyJDonaldson reports #NativeTwitter #TellEWA https://t.co/0BaQzvVyzm

— Eva-Marie Ayala (@EvaMarieAyala) May 12, 2022
"I [get] to be myself." For the first time in their lives, LGBTQ high school seniors felt safe attending a school dance and openly celebrating their community. The students attend Magic City Acceptance Academy, the South's first LGBTQ-affirming charter school. As Republicans target the Alabama school through political attack ads and the students through anti-LGBTQ legislation, Savannah Tryens-Fernandes takes readers inside the school's first year – from its opening day to prom night – for AL.com.
"Now I'm here, and I can be safe."@SavannahTF took the time to get to know these incredible seniors – Tyler, Clover, Lyn, Sydney, Emily, Loki, Tully, Cedric, Soup, Gwen, Matt and Landon – so that we could know them, too. #tellewa #aledchathttps://t.co/ImRdCDd6yD

— Rebecca Griesbach (@greezbock) May 16, 2022