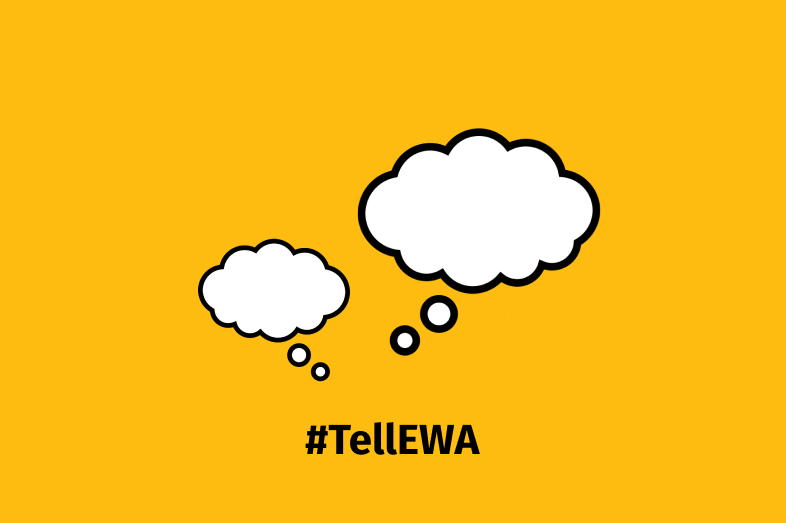 #tellEWA Member Stories (May 19-25)
Here's what we're reading by EWA members this week.
"Unlike past campaigns to vilify LGBTQ people, this time, the rhetoric targets kids, not adults." As the number of laws and anti-gay/anti-trans rhetoric targeting them grows, LGBTQ students in both blue and red states are experiencing increases in hostility, victimization and discrimination, data shows. The effects have been devastating: Nearly half of LGBTQ teenagers considered suicide last year; the number of youths who see their schools and teachers as affirming has fallen dramatically; and students reported mental health concerns. The 74's Beth Hawkins provides an in-depth analysis of the political wedge issue that's affecting LGBTQ students.
Important new data from @beth_hawkins:

—major jumps in the number of students hearing homophobic remarks from school staff, even in blue states

—76% of Texas students reported hearing transphobic remarks from adults in school, 80% in Louisianahttps://t.co/Dyf77il6yQ #TellEWA

— Asher Lehrer-Small (@small_asher) May 24, 2023
"Black children's first encounters with racism can start before they are even in school." Racism takes a toll on their mental health in addition to other stressors they may be experiencing at school or in their personal lives. Not many mental health providers understand how racial identity and racism shapes young Black people's mental health. In the third part of a series, The Associated Press' Annie Ma details how systemic discrimination in education, housing and health care has affected Black youth, including increases in suicide among those between the ages of 5 and 17.
— Kristan Obeng (@KrissyObeng) May 25, 2023
The Class of 2023 lived through pandemic school shutdowns, George Floyd's murder and more. Some grew disillusioned about the thought of attending college, experiencing "gradual lessening of this energy and motivation." Students are now questioning their futures and whether college is worth it. Chalkbeat Colorado's Jason Gonzales spoke to high school seniors to learn about their post-graduation plans. Five students share their stories in their own words.
Today we published a story featuring the voices of 5 Colorado students from the class of 2023. These are first person accounts, lightly edited by @ChalkbeatCO. You can read their stories here: https://t.co/h7AAHltAlN#HigherEd #college #Classof2023 #edcolo #tellewa

— Jason Gonzales (@ByJasonGonzales) May 24, 2023
An Arizona program is helping Latino families, especially those who are immigrants and unfamiliar with the U.S. education system. Parents are trained on how to navigate the state's school districts, advocate for their children and empower them as leaders in their communities. The program is particularly helpful for those learning English and facing cultural barriers, which intimidate and keep immigrant parents from speaking with teachers. Reporting for Arizona Luminaria, Beatriz Limón details the program – which is needed in a state where Latino students make up almost half of 1.1 million K-12 students.
A program helping parents navigate AZ education system as leaders and advocates for their kids. This @soljourno story is supported by a grant from the AZ Community Foundation for in-depth reporting on Latino education. https://t.co/zWNHnipkNy @allinedaz @AZLuminaria #tellEWA

— Beatriz Limón (@BetyLimon16) May 18, 2023
"Critics suggested the books had too much Black history and multicultural stories." Alabama education officials recently approved English Language Arts textbooks, but they were meant to be adopted in 2022. The delay occurred amid conservative pushback: They cited diversity, equity and inclusion as well as social-emotional learning. The textbooks are rated green for "Meets Expectations" on a textbook-evaluation website. Jemma Stephenson of Alabama Reflector explains how politicizing the textbook-selection process can be costly for state school districts.
A couple of months ago I got curious about how textbooks get into classrooms, so here's several thousand words about it. #tellEWA https://t.co/3ME90G1WRA

— Jemma K Stephenson (@JK_Stephenson) May 23, 2023
"Urgent, urgent, urgent disparities." Significant achievement gaps persist between Native American students and other students in Idaho, data shows. While something needs to be done to close achievement gaps, experts cautioned that focusing too much on the data can be detrimental to Native students and can affect how they're treated by educators. Reporting for Idaho Education News, Carly Flandro examines what the data shows and explains why stakeholders say state education leaders are failing Native American students.
The data shows alarming achievement gaps, but progress toward closing them is minimal — or nonexistent.

In the thread: achievement data for schools on or near Idaho reservations.#tellEWAhttps://t.co/oLUXsNUMGI

— Idaho Education News (@idahoednews) May 22, 2023