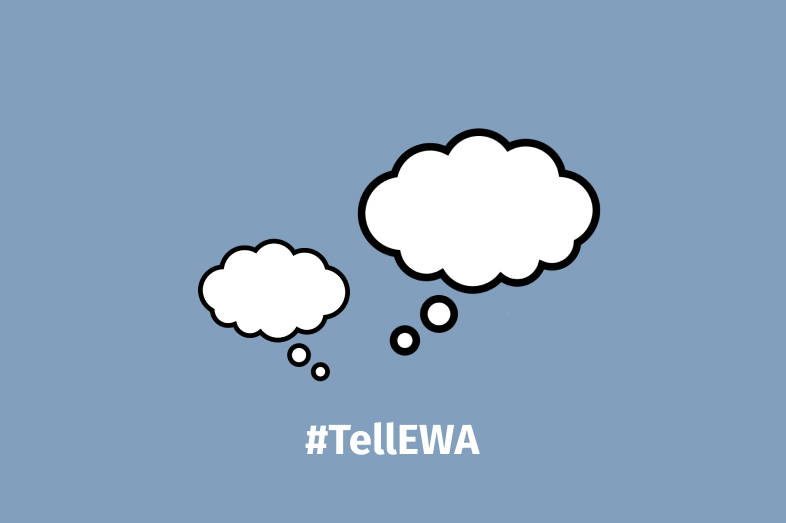 #tellEWA Member Stories (May 20-26)
Here's what we're reading by EWA members this week.
"They knew this wasn't a drill. We knew we had to be quiet or else we were going to give ourselves away." A teacher spoke to NBC News' Mike Hixenbaugh on the condition she not be named, recounting the 35 minutes she and her students cried and prayed in their classroom as they heard continuous gunshots in Robb Elementary School. A gunman charged into the Uvalde, Texas, school, killing 19 children and two educators on May 24.
"What do you want me to say? That I can't eat? That all I hear are their voices screaming? And I can't help them?"
Amid horrific tragedy, superb deadline work by @EdWriters journalists, esp. local ones. @Mike_Hixenbaugh's heartbreaker is my #tellEWA pick. https://t.co/lC4J7Mheum

— Emily Richmond (@EWAEmily) May 26, 2022
Reporters from The Frontier and Oklahoma Watch found that Oklahoma's education secretary makes at least $120,000 a year running a nonprofit mostly funded by national school privatization and charter school expansion advocates. This could pose a conflict of interest: The education secretary can influence public education policy, and he is now running for state superintendent, which would allow him to oversee the Department of Education if elected.
Retweeting to #TellEWA: When you're a public servant, who's paying your salary matters. That's why we're reporting on Sec. of Education Ryan Walters' nonprofit and its funders. The latest in the @OklahomaWatch @readfrontier collaboration. https://t.co/yZjxlUaHs0

— Jennifer Palmer (@jpalmerOKC) May 25, 2022
Native American students have been less likely to go to college than their peers of other racial groups, and the pandemic increased this disparity. Charlotte West interviewed three Native college students about their experiences applying for and making it through college for Open Campus.
#tellewa https://t.co/r7hCoaO1lW

— Charlotte West (@szarlotka) May 24, 2022
"Our bodies are living that trauma over and over and over again." Teachers in Texas and across the nation reported emotional, physical and behavioral side effects after the recent school shooting in Uvalde and similar mass shootings. K-12 Dive's Naaz Modan describes the trauma educators experience and how they're expected to keep on teaching and tending to the social and emotional wellbeing of their students.
Teachers — even in addition to those experiencing firsthand trauma after mass shootings — describe secondhand and vicarious trauma. Still, they're required to teach. Here's what that means for the teachers, as well as the students they serve: https://t.co/4aINGxusm4

— Naaz Modan (@NaazModan) May 26, 2022
A school nurse erroneously administered a greater dose of insulin than required to a diabetic 7-year-old boy. This was one of many missteps a Texas school district made, establishing a pattern of negligence, according to the child's parents. A Texas law is supposed to protect diabetic children in school, but it hasn't been enforced in 17 years, Fort Worth Star-Telegram reporters Isaac Windes and Ciara McCarthy explain.
7 yo Neyo Green has been overdosed with insulin, held back from recess and sent on a field trip w/o life-saving diabetes medication at his @KellerISD school. His parents say the pattern is a violation of his civil rights. #TellEWA via @startelegram https://t.co/gGyhijEhwO 1/

— Isaac Windes (@isaacdwindes) May 19, 2022
An organized group of Latino moms began investigating cafeteria menus in their Colorado school district after their kids came home hungry or struggled with obesity.  Not only was the district serving processed food with lots of sugar, but they also discovered inequities – a neighboring school district served fresh food prepared from scratch. Jenny Brundin of Colorado Public Radio shares how these mothers researched, interviewed experts and put in much work to bring attention to the issue.
NEW: Do you know what your children eat at school?
District says the food nutritious, meets/exeeds standards but St. Vrain's Latino parents say most of it is processed/frozen, want more fresh. https://t.co/xxWZbBoNL3 #edcolo #schoolmeal @sfmtweet @SchoolLunch @codepted #TellEWA

— Jenny Brundin (@CPRBrundin) May 25, 2022