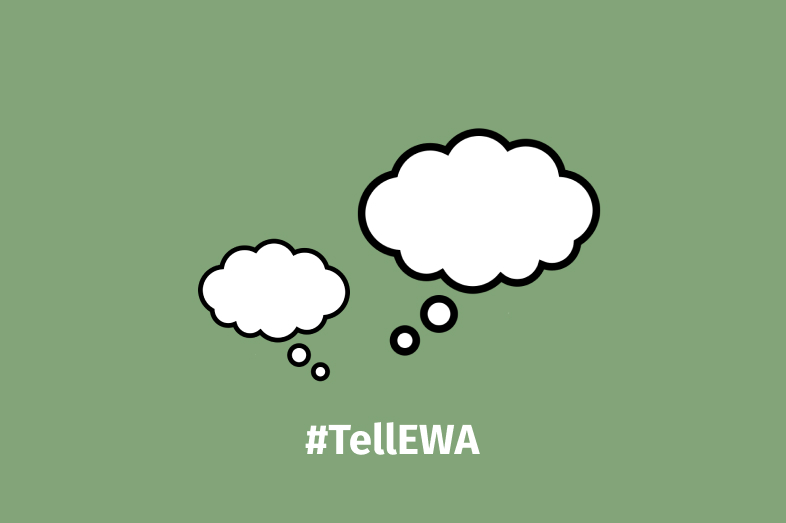 #tellEWA Member Stories (May 26-June 1)
Here's what we're reading by EWA members this week.
"We say that Sarasota is Florida's underground lab, and we're its non-consenting lab rats." Six months after a Florida student activist gave a coded high school graduation speech about anti-LGBTQ discrimination, he returned home from Harvard and found his Sarasota County community much more hostile to LGBTQ people and schools less of a safe space. The city has become central to education cultural wars: Many conservatives have and are seeking to push liberals from school boards. They're also removing perceived liberal influences on public schools and colleges, Kathryn Joyce details for The Hechinger Report.
Fantastic story! #tellEWA https://t.co/i87bFIgLEI

— Kavitha Cardoza (@KavithaCardoza) June 1, 2023
A nearly 23,000-student school system in Louisiana extensively promotes evangelical Christianity, whether it's in the classroom or at graduations and sporting events. A student who held different beliefs became a target of classmates who told her she was "going to hell." Some parents sued, saying the district coerced students to participate in prayer. This case led to a favorable outcome for the plaintiffs. But now with a U.S. Supreme Court friendly to school prayer, educators and lawmakers are testing the limits of separation of church and state, Linda K. Wertheimer reports for The New Republic and The Hechinger Report.
For education writers, church/state issues are fertile ground for story ideas. Check out my article on a school prayer battle in Louisiana and its implications for the nation in @newrepublic and @hechingerreport . #tellEWA #religiousfreedom #schoolprayer https://t.co/EZIh3aqBoe

— Linda K. Wertheimer (@Lindakwert) May 30, 2023
In a hush-hush deal, the University of Idaho plans to spend $550 million to buy the for-profit University of Phoenix. Why would the state university acquire a "troubled online higher ed leviathan?" It's also a purchase that will likely affect the college president's legacy and reputation. Skepticism about the deal has become rampant in the state and elsewhere. Kevin Richert of Idaho Education News shares local reactions to the deal and highlights the unanswered questions.
Analysis: The @uidaho stands to gain or lose millions of dollars from its high-risk @UOPX purchase. And for better or worse, President C. Scott Green's tenure at his alma mater will be measured against this balance sheet. #idedu #idleg #tellEWA https://t.co/dwvevJnklL

— Kevin Richert (Never Been Checked) 🇺🇦 (@KevinRichert) May 25, 2023
School committee races gained much attention in Rochester, Massachusetts, following debates over book removals. Several candidates who prevailed in their races – including two running for school committee seats – failed to file the required campaign finance reports. These school committee candidates also potentially coordinated with the equivalent of a Super PAC, which is against campaign finance laws. Investigating for The New Bedford Light, Colin Hogan details his findings.
We found apparent campaign finance violations among 3 School Committee and 1 Select Board candidates in Rochester (3 of 4 won their races)

A potential violation: candidates may have coordinated with a PAC that raised tens of thousands $$#maEdu #TellEWAhttps://t.co/vmi4Y6QUIn

— Colin Hogan (@by_ColinHogan) May 30, 2023