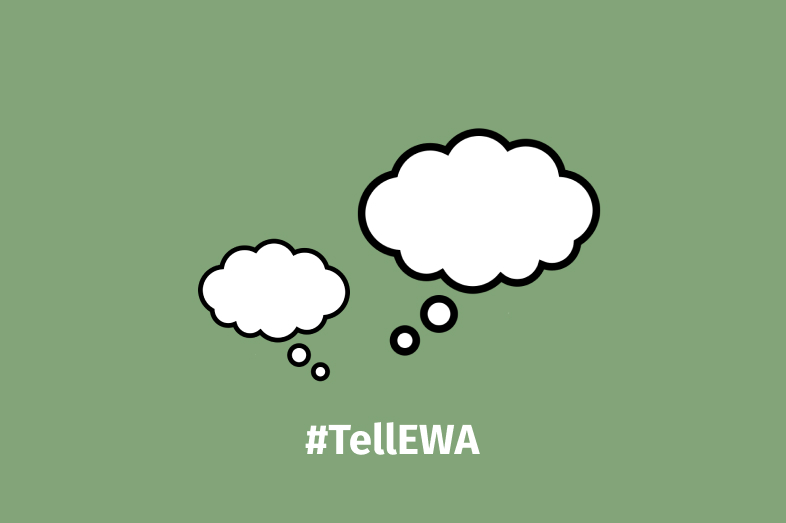 #tellEWA Member Stories (May 27-June 2)
Here's what we're reading by EWA members this week.
While there's a national push to expand connectivity for the nation's colleges and universities, rural communities are still far behind, reports Nick Fouriezos of Open Campus.
I ❤️ that @opencampusmedia has a rural #highered beat reporter: @FouriezosNick. His biweekly newsletter is a cheat sheet for any reporter looking for story ideas. (I also appreciate the quick-hit format.) He's my pick for @EdWriters #tellEWA. https://t.co/RjmacHwMom

— Emily Richmond (@EWAEmily) June 2, 2022
At the University of Central Florida, officials are laying out a new policy for who can get an honorary degree — and under what circumstances it might be revoked. Gabrielle Russon, writing for Florida Politics, looks at the controversy that sparked the changes.
'What kind of institution are we? What are our values?'

Respect or reward? @UCF honorary doctorate sparks controversy, rule changes

Reporting by @GabrielleRussonhttps://t.co/AuWSlvdNZz#FlaPol

— Florida Politics (@Fla_Pol) June 1, 2022
As Vanessa McCray reports for The Atlanta Journal-Constitution, student mental health issues have surged in the wake of the COVID-19 pandemic, and schools are struggling to keep up with the demand for services.
During the pandemic, rates of anxiety disorders and depression among young people doubled to 1 in 5. High school and college students explain their mental health struggles and challenge to find care. #TellEWAhttps://t.co/41byxwZ2ka

— Vanessa McCray (@vanmccray) June 1, 2022
As conservative groups push for stricter limits on what students are taught about race, racism, and sexuality, a grassroots group of parents is pushing back in at least two states, writes Megan Mangrum for The Tennessean. 
As conservative parent groups are working to influence (or take over) school boards, a coalition of progressive groups including @FLFreedomRead and @momsforsj are working to pass federal legislation to protect student, not parent, rights. #tellEWA https://t.co/JDB2QWamRp

— Meghan Mangrum (@memangrum) June 1, 2022
"I just feel like it's kind of the epitome, again, of why police don't work. You're trying to solve every conflict with a catchall that is rooted in colonialism and white supremacy." CalMatters' Elina Lingappa details concerns that stricter enforcement of trespassing rules at private colleges could lead to racial profiling.
Private colleges in California want more authority to rein in trespassers. Some students worry their campuses could be come over-policed: https://t.co/zHZzL1ST2H @collegebeatCA #tellEWA

— Colleen Murphy (@_colleenmurphy_) June 1, 2022
What will it take to give Alabama students more equitable access to high-quality test prep programs for the ACT? More funding is a place to start, report Trisha Crain and Rebecca Griesbach of the Alabama Education Lab (which is marking its first anniversary).
New: ACT test prep, and the opportunities that come with it, aren't always spread evenly in Alabama, an @aledlab analysis found – and solutions to help struggling students require money.

From @greezbock and @Trish_Crain :https://t.co/oySwVG9qYy

— The Alabama Education Lab (@aledlab) June 1, 2022