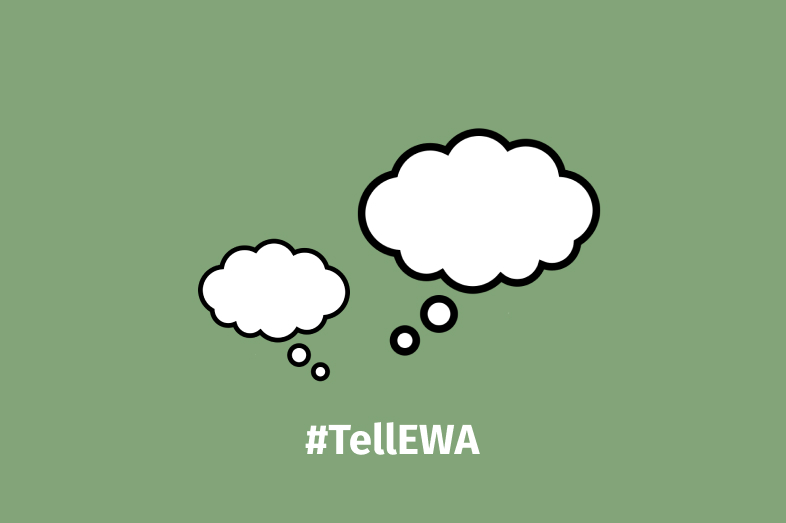 #tellEWA Member Stories (November 11-17)
Here's what we're reading by EWA members this week.
The Muslim population in Chicagoland is growing, yet many public schools don't provide students with halal food options, Tasmiha Khan reports for Borderless magazine. Halal food must be prepared consistent with Islamic law and avoid cross-contamination, something some schools say they need time to figure out. Families are calling on schools to be equitable and serve Muslim students the same way they do vegetarians or those with dietary restrictions.
So interesting! #tellEWA https://t.co/Kvfysjvn6R

— Kavitha Cardoza (@KavithaCardoza) November 17, 2022
Voting along party lines, the Colorado Board of Education approved social studies curriculum standards that restore several references to marginalized groups for all grade levels. But not all references to BIPOC and LGTBTQ people were kept in the revised standards. For example, "the acronym 'LGBTQ' was removed 27 times with it appearing five times in the final version," explains Jenny Brundin for Colorado Public Radio.
ICYMI: In a divided vote, Colorado's State Board of Education approves new inclusive social studies standards after a tumultuous year-long debate https://t.co/b9emhPPswZ #edcolo #Colorado #history #TellEWA pic.twitter.com/zkKBAkqgUR

— Jenny Brundin (@CPRBrundin) November 11, 2022
"It's not child care. It's an early learning intervention." El Busesito, or little bus, is a mobile preschool program in Colorado that provides free early childhood and bilingual education to nearly 100 children from Latino immigrant families. EdSurge's Emily Tate Sullivan covers how makeshift classrooms on the little bus introduce kids as young as 3 to a formal education setting.
How a Preschool on Wheels Is Driving Opportunity to Latino Immigrant Families in Colorado https://t.co/mWCGvX3oTQ#TellEWA

— Jeff Young (@jryoung) November 17, 2022
Texas schools provide students with various online or app-based tools to anonymously report campus violence or harassment. Reporting for The Dallas Morning News, Meghan Mangrum, Talia Richman and Lauren McGaughy explain why education officials are using the digital tools and speak to experts about what's needed for the tools to be effective.
So why do schools use these tools? Well, some have helped schools find out about students being bullied or considering suicide.

I talked to researchers at the National Center for School Safety (@NC2S_Tweets) to find out what works best. #tellEWA #txed https://t.co/qHs2do87fN

— Meghan Mangrum (@memangrum) November 11, 2022
As Wisconsin history and social studies teachers prepare high school students to participate in democracy, they're navigating widespread political polarization that creates a "chilling effect" in classrooms. Amid these challenges and increased public scrutiny, educators told The Cap Times' Scott Girard why providing a good civics education to students is still important.
From earlier this week: In Wisconsin's political climate, teaching civics is more important than ever #TellEWAhttps://t.co/YdUaZdSXN7

— Scott Girard (@sgirard9) November 11, 2022
The 74's Linda Jacobson profiles a student who descended into academic failure and depression after his high school switched to remote learning in 2020. She details the student's lingering trauma and sheds light on the suffering millions of young people experienced amid pandemic shutdowns.
When it comes to the pandemic, it's easy to get lost in statistical abstractions related to effects on learning loss and mental health. @lrj417 offers a gut-wrenching look at the effect of virtual learning on one student and his family. #tellEWA @the74 https://t.co/ocJnB78q2W

— Andrew Brownstein (@Misterodney) November 15, 2022