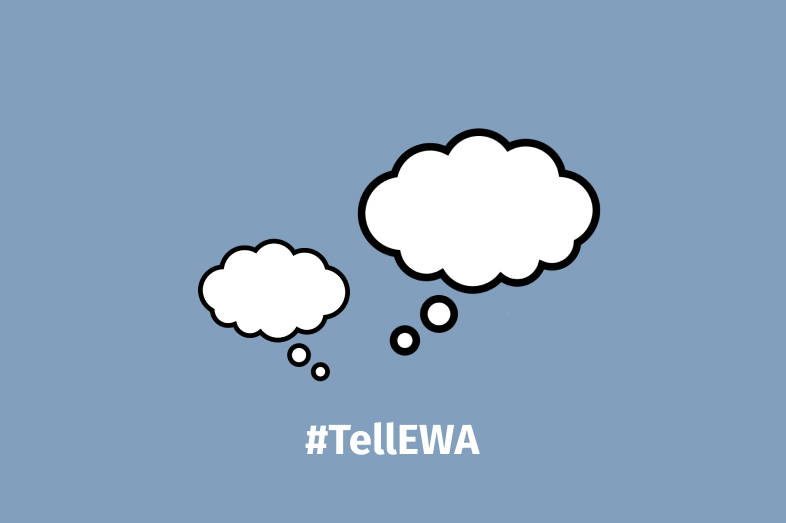 #tellEWA Member Stories (November 18-December 1)
Here's what we're reading by EWA members this week.
Operating for years with few trained teachers and a staff reliant on restraint and seclusion practices, a private school in Washington state failed to serve children with complex developmental and behavioral disabilities. Despite a history of complaints, state officials didn't act. So, the school stayed open and continued collecting multimillions in taxpayer money. Mike Reicher and Lulu Ramadan investigate this and other private special education schools for The Seattle Times and ProPublica.
Private schools+public money=special ed kids abused but not educated. Washington State received years of complaints but didn't figure out how to see big picture. So @mreicher & @luluramadan did it for them. https://t.co/oyiJQW33NL @STWatchdog @seattletimes @propublica #TellEWA

— Laura Greanias (@LauraGreanias) November 26, 2022
Few school districts utilize intensive, small-group tutoring during the school day, which research shows is effective at helping students recover from the COVID slide. They face challenges, such as a short supply of tutors, high expenses and logistical issues, Alia Wong explains for USA Today. To help school districts, two organizations will work to expand access to tutoring. "This is an opportunity to do things a little differently."
US students lost decades of progress in math, reading. Could this strategy be the solution? https://t.co/p3JTktWEoF #tellEWA

— Nirvi Shah (@NirviShah) November 30, 2022
Due to many vacant teaching positions, Alabama school officials are paying interns to teach K-12 students. Traditionally, teacher candidates never received stipends during their internships, but now they're paid the daily rate of a long-term substitute in the state. Trisha Powell Crain of AL.com explains how student teachers feel about this new arrangement and how it differs from the past.
Interesting coverage from @Trish_Crain this week about Alabama schools beginning to pay student interns to lead classrooms.

cc #tellewa @alexanderrusso https://t.co/GRQFvKAkqR

— Ruth Serven Smith (@RuthServenSmith) November 29, 2022
U.S. school districts spent millions in COVID-relief money on virtual tutoring services to help close learning gaps for K-12 students, but programs like Montreal-based Paper are proving ineffective, Kalyn Belsha reports for Chalkbeat. The on-demand program frustrates the students who need help the most, and they rarely log in as a result. "I am purposely not going to call it tutoring, because it's not."
This online tutoring program is a go-to for schools. Is it falling short? @kalynbelsha #tellewa https://t.co/TAgqcntkmd

— Lori Crouch (@lkcrouch) November 17, 2022
In a series for The Hechinger Report, Jackie Mader examines the act of playing with others during childhood and its role in healthy human development. Studies show that adults who had "play deficiencies" developed in unhealthy ways. While an expert cautions against drawing conclusions about these individuals, research shows play is critical to child development. Mader details the obstacles preventing children from playing at school.
And in the first part of this multi-part series, we explore the research supporting the value of play. https://t.co/x486xSIUgN

— Christina Samuels (@casamuels) November 16, 2022
Pregnant and parenting students are protected under Title IX, which bans gender discrimination on campus, yet some college faculty and administrators aren't sure what the federal law entails. This leads to discrimination, such as a mother who was admonished by an administrator for breastfeeding in class. Writing for The Chronicle of Higher Education, Kelly Field investigates how colleges are handling this overlooked population who advocates say are "falling through the cracks in higher education."
Latest for The Chron #tellEWA https://t.co/4QC7rDq2Mz

— Kelly Field (@kfieldCHE) November 23, 2022