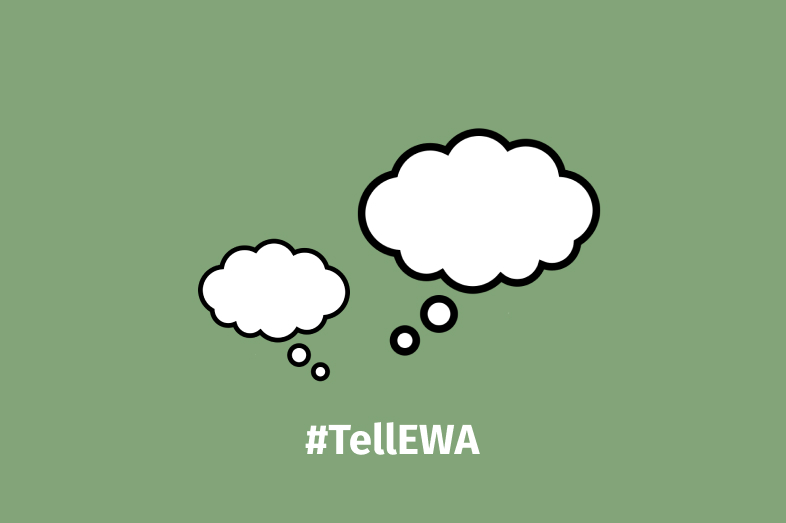 #tellEWA Member Stories (October 14-20)
Here's what we're reading by EWA members this week.
A high-risk, majority Native American school district in New Mexico created community schools, which integrate nonprofits, businesses and colleges to offer services to students and their families. The superintendent overhauled the curriculum, added an Indian education department and hired Native employees, leading to a rise in graduate rates, reports Alina Tugend for The New York Times.
#tellewa In a Struggling School District, Partnerships Bring Progress https://t.co/nR2mkguDoa

— Alina Tugend (@atugend) October 14, 2022
Annual lockdown drills in schools can trigger students who experienced violence or abuse, leading some to question if "excessive and elaborate drills" are doing more harm than good. After a drill in New Jersey, a student told The Trace's Jennifer Mascia "I was genuinely not sure if I would finish the day alive." Mascia also details how and when lockdown drills became so commonplace across the country.
How Lockdown Drills Can Retraumatize Kids Who Have Experienced Domestic Violence https://t.co/Rd2QEAL0Ls @teamtrace #tellEWA

— Joy (@Joy_Resmovits) October 13, 2022
While Florida officials and parents are scrutinizing annual forms that ask female student-athletes about their menstrual cycles post Roe v. Wade, the same can't be said for Texas. The Dallas Morning News' Meghan Mangrum details the possible ramifications of several Texas school districts requiring middle and high school girls to answer questions about their periods.
Many Texas school districts use the same sports physical form that asks about student-athletes' menstrual periods causing controversy in Florida — except in Texas, the "females only" questions aren't indicated as optional. #tellEWA #txed #txlegehttps://t.co/hHM3S5BZno

— Meghan Mangrum (@memangrum) October 19, 2022
About 75,000 undocumented college students in California don't qualify for federal work-study programs or most job opportunities. Therefore, they struggle financially, and many can't afford four-year universities. A new state program intends to make college affordable to hundreds of undocumented students, helping them earn money while completing community service, Carmen González explains for CalMatters.
Many students rely on jobs to help pay for college — but for those who are undocumented, that's not easy. A new CA program is offering paid community service gigs to students regardless of status, @thtMXanwriter reports for @collegebeatCA. #TellEWAhttps://t.co/LEK17DdCYd

— Felicia Mello (@FeliciaMello) October 14, 2022
Despite Black students making up about 20-25% of a Fort Worth school district's enrollment, staff suspended Black students more often than other racial groups over the past decade. District leaders now plan to create "reset centers" – rooms that allow students to work through their problems before returning to class – to "help narrow the persistent disparity in suspensions between Black students and their peers," reports Silas Allen for the Fort Worth Star-Telegram.
ICYMI: Fort Worth ISD is considering a plan Dallas ISD pioneered last year to tackle a disparity in suspensions between Black students and their peers. https://t.co/1sgaSEemoe #tellewa

— Silas Allen (@SilasAllen1) October 18, 2022
"There is going to be a lot of consternation among the left." Conservative groups in California created a formal program, Parent Revolt, to recruit and train candidates to run for school board seats. EdSource's Diana Lambert discusses the many conservative organizations united in this goal and the churches that are recruiting candidates to advance a "biblical worldview."
Conservatives are waging a war for control over California school boards https://t.co/gmoWVXyMGH via @edsource #TellEWA

— diana lambert (@dianalambert) October 13, 2022