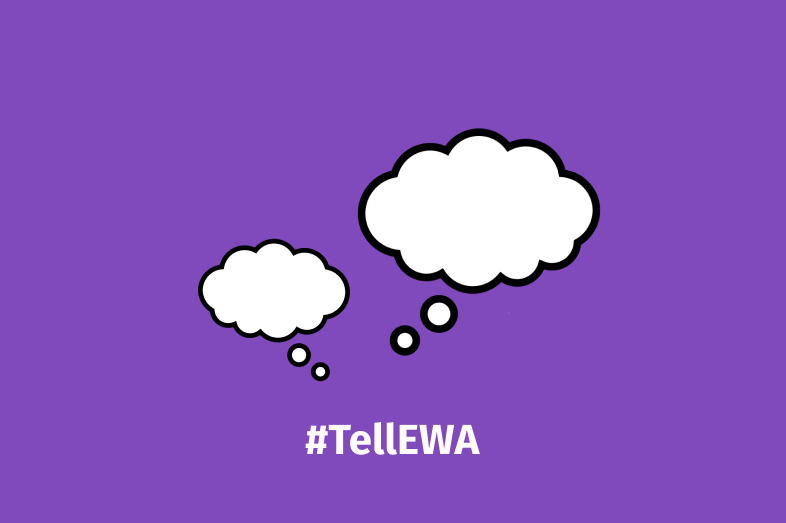 #tellEWA Member Stories (October 28-November 3)
Here's what we're reading by EWA members this week.
"He died over a long period of time in pain and fear in front of all of his peers." A Hearst Newspapers team spent a year investigating how often children – especially those who are disabled, boys and Black – are restrained and secluded in U.S. public and private schools. Emilie Munson, Matt Rocheleau, Alex Putterman, Libby Seline and Alexandra Kanik used federal data, public records, old articles and interviewed more than 70 people, discovering little oversight of practices that caused injuries, death and trauma for students.
Lots of information including a searchable database. https://t.co/UjAgHHNSKp @EdWriters #tellEWA

— Kavitha Cardoza (@KavithaCardoza) November 2, 2022
"Do I know my dad? Is my dad in jail? Is my dad a thug? Does my dad sell drugs? Do I smoke? Do I drink? Do I party?" A Black student told The Journal Gazette's Ashley Sloboda about the microaggressions she experienced at a majority white Indiana school. As part of a new EWA-supported series, Sloboda reports on how some districts in the state are increasingly becoming diverse, and shows how students, leaders, school board members and parents are navigating these changes amid critical race theory claims.
Subject Matters ▸ This special series about diversity, equity and inclusion in schools begins today with a look at changing student demographics in Allen County's districts. Story: https://t.co/NHAy6dc9Dv#indiana #schools #JGSubjectMatters #tellEWA @AshleySloboda @EdWriters pic.twitter.com/7id550DV9K

— The Journal Gazette (@JGfortwayne) October 30, 2022
An Arizona high school uses "team teaching," a collaborative education model created in the 1960s that shows encouraging results today. In Mesa, four teachers rotate and educate 135 freshmen on a variety of subjects in one large classroom. The local school district expanded the concept to a third of its 82 schools, hoping to fill staffing gaps and boost teacher morale and retention, Neal Morton, explains for The Hechinger Report.
135 kids, 4 teachers, 1 giant classroom: The latest in our Tackling Teacher Shortages series looks at a team teaching model that is spreading https://t.co/G5zgn9UrOu

— Caroline Preston (@cpreston) November 3, 2022
Public records show Michigan educators secluded and restrained students nearly 94,000 times over the past five school years, Lily Altavena and Dave Boucher report for the Detroit Free Press. Not every school district complied with their public information requests. Twenty-six school districts responded with invoices, asking the newspaper to pay fees totaling $85,000. "The public feels like it should be free."
#tellEWA https://t.co/KjAPeeSj0H

— Kavitha Cardoza (@KavithaCardoza) November 1, 2022
This midterm election season, Michiganders will vote on a school voucher proposal that would potentially offer more than a half-billion dollars in public money for students to attend private schools. Yet, statewide polls show most residents haven't heard of it. Writing for The 74, Alina Tugend explains the proposal and details who is financially backing it.
My story for The 74 – At Center of MI Election, a School Choice Measure Few Residents Have Heard About @The74 https://t.co/9glnDnuuHY #tellewa

— Alina Tugend (@atugend) October 31, 2022
Teaching is an overwhelmingly white and women-dominated field across the nation, but a Texas college of education is working to change that, Jacob Sanchez writes for the Fort Worth Report. A new teacher-preparation program at Texas Christian University could help more Hispanic men – who represent about 2% of U.S. teachers – earn their degrees and teaching credentials.
Fewer than 2% of teachers in the US are Hispanic men.@TCU_COE is working to change that through a new program called Maestro.

Here's my latest: https://t.co/zEPgpTlJS1 #txed #tellEWA

— Jacob Sanchez (@_jacob_sanchez) October 31, 2022