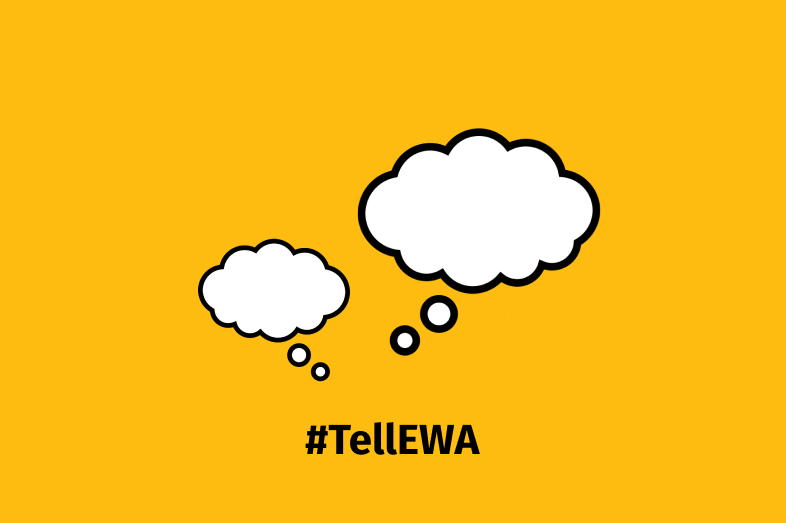 #tellEWA Member Stories (October 7-13)
Here's what we're reading by EWA members this week.
As part of "the Johns Committee," Florida lawmakers and investigators searched the state's public universities for evidence of homosexuality and communism in the 1950s and 1960s, steamrolling countless professors and students. The Chronicle of Higher Education's Emma Pettit explains how the past reflects today's increasingly politicized universities.
#tellEWA https://t.co/8QRXpfobG5

— Jennifer Ruark (@JennyRuark) October 11, 2022
"These standards maintain a narrative of white colonial Christian men being the heroes and saviors of the nation." Teachers and national social studies groups are concerned about a Colorado school board member's proposal to update the state's social studies standards to focus on Western civilization, American exceptionalism, patriotism and Christianity. Jenny Brundin of Colorado Public Radio details the proposed curriculum, its conservative creators, why the state is currently revising its social studies courses, and what's next.
CO social studies revision continues to roil board of education with new proposal to start over with conservative coalition's "American Birthright" standards https://t.co/XmTGsc7cqk #sschat #TellEWA #edcolo @NCSSNetwork pic.twitter.com/RGbnvqtlr9

— Jenny Brundin (@CPRBrundin) October 12, 2022
The U.S. Department of Education previewed its highly anticipated student loan forgiveness application, which is expected to be available by the end of October. Reporting for ABC News, Arthur Jones II explains what borrowers can expect from the two-part form that will be available in both English and Spanish.
On a call with reporters yesterday, the White House released a preview of its #studentdebt relief application.

Officials said it would be an 'easy' form to tackle.

A higher education #TellEWA report: https://t.co/8ZfdnvlsEQ

— Arthur Jones II (AJ II) (@arthurjonesii) October 12, 2022
A growing number of Idaho parents opted their children out of childhood immunizations for measles, polio, whooping cough and chickenpox. Analyzing the numbers for Idaho Education News, Kevin Richert shares what contributed to the downward trend and describes how staffing shortages at the local health department affect school-level data.
ICYMI from Thursday. Idaho's childhood immunization rate fell to 80.2% last school year. (The threshold for herd immunity for polio: 80%.) #idedu #idleg #tellEWA https://t.co/CwQpJI6X81

— Kevin Richert 🇺🇦 (@KevinRichert) October 7, 2022
Texas, Alabama, Oklahoma and Florida school districts are hiring less-experienced or unqualified teachers to fill vacancies. Education Lab reporters Talia Richman of The Dallas Morning News and Trisha Powell Crain of AL.com track this trend across the South, explaining how the "longtime problem" began and its consequences.
Schools are desparate for teachers. Increasingly across the South — including Texas & Alabama — districts are leaning on uncertified educators. The DMN's @TaliRichman & Al. com's @Trish_Crain team up to report. #txlege #tellEWA https://t.co/IxSMxc7Zlz

— Eva-Marie Ayala (@EvaMarieAyala) October 13, 2022
Hispanic families in the U.S. are increasingly home-schooling their children for a variety of reasons, such as ensuring they're not marginalized and providing them with a safe space. The trend coincides with the growth of Hispanic families in Georgia and school districts ill-equipped to meet students' cultural and linguistic needs, The Atlanta Journal-Constitution's Nimra Ahmad reports.
Our @nimra_ahmad22 takes a look at the rise of Hispanic families homeschooling their children. https://t.co/ZMj69wviNU #HispanicHeritageMonth2022 #tellewa

— Georgia Education News (@AJC_Education) October 12, 2022