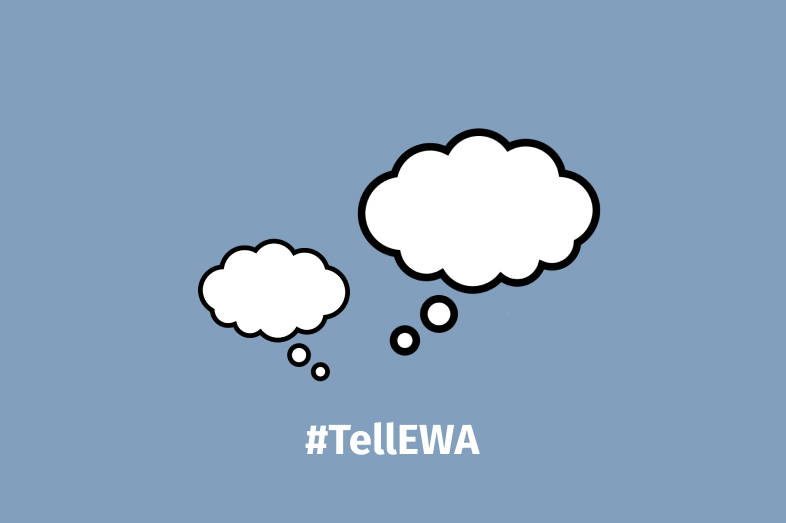 #tellEWA Member Stories (September 1-7)
Here's what we're reading by EWA members this week.
Idaho is one of two states that requires two-thirds of voters to support school bonds for building repairs. Central Idaho school leaders were unable to get voter support seven years in a row, and a state loan program meant to address the issue also created barriers. But the low-income community needs newly built schools as aging buildings deteriorate and another closes, Becca Savransky explains for Idaho Statesman and ProPublica.
Every week should be (School) Infrastructure Week. Essential accountability journalism by @edwriters member @BeccaSavransky of the @IdahoStatesman, in partnership with @propublica.
She's my pick for this week's #tellEWA. https://t.co/gTmoa16wnE

— Emily Richmond (@EWAEmily) September 7, 2023

The Chronicle of Higher Education's Eric Kelderman reports findings after the outlet conducted a national survey of 1,025 adults to gauge perceptions of higher education. Poll respondents reflected partisan divides but agreed on some subjects. While people would recommend others pursue a degree, they don't believe colleges provide great benefits to students.
What the Public Really Thinks About Higher Education https://t.co/Q4BRnuXOwg #tellEWA

— Eric Kelderman (@etkeld) September 5, 2023

Jessica Votipka brings readers one of her first stories for the Arizona Daily Star, highlighting the veterinarian shortage in Tucson. Local clinics are short-staffed and struggle to handle a steady stream of pet emergencies on site or at the homes of pet owners. An inaugural class of 106 veterinary students recently graduated amid the shortage.
One of the first things I was told when I moved to #Tucson was: good luck finding a #veterinarian. #tellEWA
University of Arizona's inaugural veterinary school grads join short-handed workforce https://t.co/OftgimiaRm via @tucsonstar

— Jessica Votipka (@GI_Jesca) August 31, 2023

Chicago youth face difficulties finding safe and positive environments after school. Gun violence tends to peak most during the summer when students are on break. City leaders created youth programming – such as mentoring, civic engagement and emotional learning – in the summer to save lives, but what happens during the fall? Rita Oceguera of The Trace spoke to several organizations and young people about dwindling youth programming during the school year.
Chicago Youth Programs Often End With the Summer. Young People Want More. https://t.co/dGJD44yu4L by @ritaguera25 @teamtrace #tellewa

— Joy, now joyresmo.bsky.social (@Joy_Resmovits) September 6, 2023

Writing for The Chronicle of Higher Education, Kelly Field profiles veterans and active-duty service members attending a humanities "boot camp" at Amherst College. The camp raises their academic aspirations, such as attending an Ivy League college, and helps them seek education beyond community colleges, which many former service members often choose.
Latest for The Chronicle #tellEWA https://t.co/BkgrjrmdVg

— Kelly Field (@kfieldCHE) September 1, 2023

"It's better than Christmas." Alexis Marshall of WPLN News details the first day of school for Nashville students. She captured the back-to-school energy for an audio story, speaking to anxious parents and excited students and teachers.
Nashville students returned to classrooms today for the first day of school. It's an exciting — and sometimes anxiety-inducing — event.

WPLN's @alexistmarshall went to Inglewood Elementary School to capture the back-to-school energy. https://t.co/8y8wJMoQ5g

— WPLN News – Nashville Public Radio (@WPLN) August 8, 2023