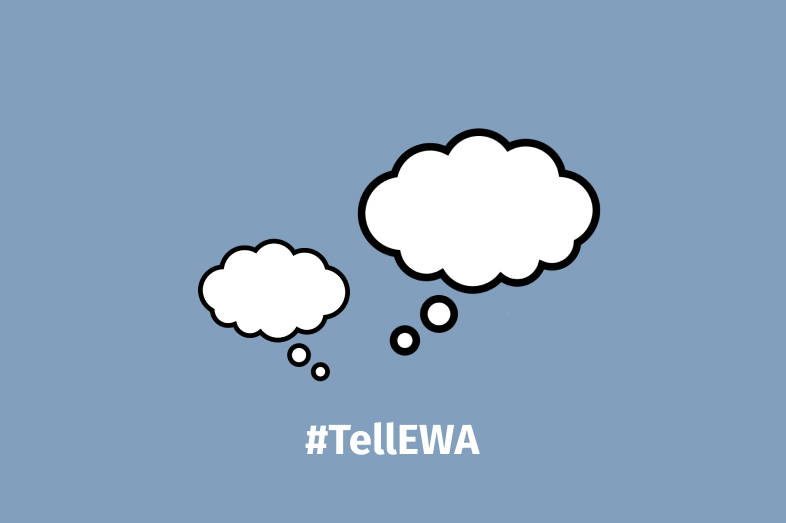 #tellEWA Member Stories (September 2-8)
Here's what we're reading by EWA members this week.
After public schools shifted to remote learning during the pandemic, more than 20 states – including New Hampshire – started or expanded voucher-type programs, steering taxpayer money to help families afford private schools, homeschooling, and school-related services. Writing for The Hechinger Report, Nirvi Shah explains how this trend is part of a broader strategy by some school choice advocates.
Another fantastic #education story by @NirviShah! #tellEWA a great reason to apply for an EWA fellowship! https://t.co/wMUML9W2ky

— Kavitha Cardoza (@KavithaCardoza) September 7, 2022
"It's because of her courage I can now walk through the front doors … because it's no longer segregated." WFAE's Gwendolyn Glenn interviews Dorothy Counts-Scoggins, one of four Black students who integrated Charlotte Public Schools in 1957. Marking the 65th anniversary of when Counts-Scoggins entered Harding High School, Glenn reminds residents of history and shows how residents have honored Counts-Scoggins.
https://t.co/69n97CUr2q #TellEWA

— GGlenn (@GG_on_the_air) September 7, 2022
Several third- to eighth-grade students in Fort Worth, Texas, met grade level on state standardized tests, but many are not yet meeting pre-pandemic levels of success. Fort Worth Report's Jacob Sanchez shares findings from a new report that analyzes results from the State of Texas Assessments of Academic Readiness.
1 out of 3 students in Fort Worth met grade level on this year's STAAR tests, a new report from @Fortworthep shows. The report reveals 2 truths: There have been improvements, but students are still not where they need to be.

My latest: https://t.co/tt9x2FXjzp#txed #tellEWA 3/3

— Jacob Sanchez (@_jacob_sanchez) September 7, 2022
"What I don't see is a mention of who made money in the last 20 years out of this system." The Hechinger Report's Jon Marcus tackles an unanswered question about the Biden administration's student loan forgiveness plan, and scrutinizes the role of colleges and universities in contributing to Americans' student loan debt.
The unasked question about the student loan bailout: What's colleges' responsibility? #tellEWA https://t.co/2q6D3LCqJ0

— Kavitha Cardoza (@KavithaCardoza) September 7, 2022
It could cost more than $1 million to rebrand PennWest, which was once three separate member universities of the Pennsylvania State System of Higher Education until a July 1 merger. Rebranding is expected to help the now-combined schools rebuild enrollment, but the process will be complex and a huge undertaking, Bill Schackner reports for the Pittsburgh Post-Gazette.
Great story from @Bschackner. The rebranding of the Pa. state system schools – from billboards and TV commercials to bookstore merchandise like sweatshirts, ball caps and mugs – is a complex task that is likely to cost more than $1 million. #tellEWA https://t.co/s9X1nFbrA6

— Jackie Palochko (@JPalochko) September 4, 2022
U.S. school systems have invested federal COVID-relief dollars in programs to catch students up after pandemic disruptions, but their currently robust budgets must adjust back down. Federal funding is expected to expire in 2024, and student enrollment is projected to drop. That's why a K-12 finance expert warns that schools must brace for a period of "bloodletting," Asher Lehrer-Small explains for The 74.
Among 100+ districts, K-12 spending is up by 16% for now. Experts warn that an "Armageddon" of a fiscal cliff is coming, as #ARP relief expires and birth rates & school enrollment decline. #TellEWA

P.S. I spy with my little eye, TWO speakers from National Seminar quoted. #ewa22 https://t.co/o0zf47wd0p

— Angelina Liu (she/her) (@EWA_Angelina) September 6, 2022