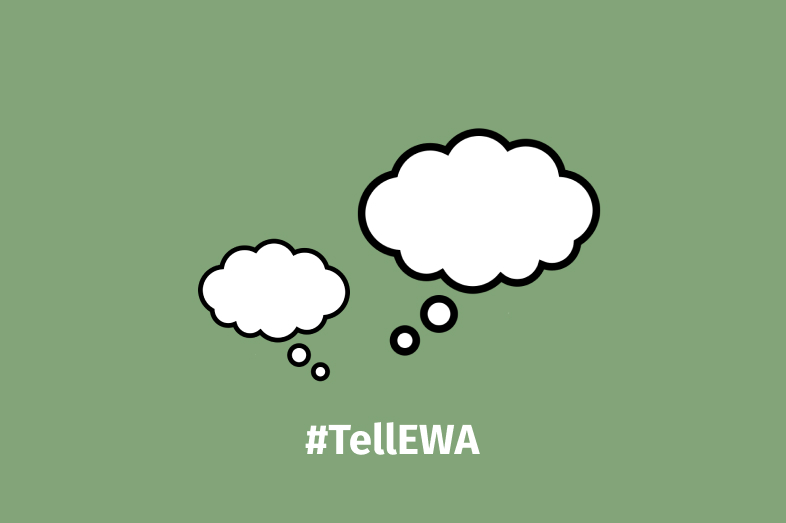 #tellEWA Member Stories (September 22-October 5)
Here's what we're reading by EWA members this week.
"You can only afford to live here if you have three jobs or three houses." Montana, Wyoming and other states have tied academic programming to in-demand careers to address widening skills gaps amid inflation. In rural areas, employers say they can't find talent, and workers report difficulties finding jobs. Reporting on college in rural America for Open Campus, Nick Fouriezos explains what these states and higher education institutions are doing to address the issue.
The average per-capita income on the Wyoming side is now $318,297 – no other county in America even eclipses $200,000 – compared with $34,714 on the Idaho side, writes @nick4iezos #tellEWA https://t.co/uWOvQHupmo

— Open Campus (@opencampusmedia) September 27, 2023

PublicSource's Lajja Mistry analyzed resources at two public schools – one predominately Black, and one predominantly white – to assess the disparities between them. The Pittsburgh schools are only 3 miles apart, yet one is better resourced, such as having 28 Advanced Placement classes, superior building facilities and more experienced teachers.
Allderdice High School and Westinghouse Academy of Pittsburgh Public Schools are three miles apart but worlds away in AP courses, student experience and staffing. Read more on @PublicSourcePA's series, Uneven Scales: https://t.co/JEXhqN5AuA #tellEWA

— Lajja (@Lajja1210) October 3, 2023

An 84-year-old woman's Jewish father and 29 relatives were murdered during the Holocaust. She regularly speaks about her family's experience to New Hampshire schools. Worried about limitations to the teaching of history, she cautioned attendees "not to let people "change your laws to stop you learning about history." Writing for The Hechinger Report, Linda K. Wertheimer shares this important story as comprehensive education of the Holocaust is endangered and two state laws collide.
#TellEWA I gave an intimate look at the culture wars affecting New Hampshire schools – as two mandates collided with each other. One was a divisive concepts measure, similar to laws in Texas, Florida and other states. The other was a mandate to teach about the Holocaust. https://t.co/kAhzUgEKVe

— Linda K. Wertheimer (@Lindakwert) October 2, 2023

By fourth grade, students start reading to learn instead of learning to read. But each year, thousands of Massachusetts children aren't reading proficiently by the end of third grade. Those who don't learn to read proficiently are impacted for a lifetime, yet the state has chosen to fail the neediest learners, Mandy McLaren and Naomi Martin report for The Boston Globe.
Awesome journalism here by @mandy_mclaren. Building off @ehanford's coverage of unproven reading instr at large, Mandy is showing us that these unproven methods and materials are ubiquitous in MA schools. This is the blueprint for local education coverage on the #SOR #TellEWA

— Chad Colby (@chad6000) October 5, 2023

EdSource's Betty Márquez Rosales profiles a formerly incarcerated man and details his education journey. Now a University of California, Irvine student in his last year, Patrick Acuña spent nearly 30 years inside, earning his high school diploma in juvenile detention. "I always aspired to higher education, but it was just not available."
While in solitary confinement in his early 20s, an older man deeply entrenched in gang culture became Patrick Acuña's mentor. It's this man whom Acuña credits with setting him on his current path. #caedu #highereducation #tellEWA #capol #caleg https://t.co/ake0bbgoVv

— EdSource (@EdSource) October 2, 2023

As enrollment has declined at college teaching programs across the country, the largest school district in Georgia is trying to attract students to the field much earlier. Its education and training career pathway, which includes 1,200 students, allows students to intern as student educators, helping their classmates with coursework like math, Josh Reyes explains for The Atlanta Journal-Constitution.
@jdauzreyes reports on Gwinnett students learning how to become teachers. https://t.co/vWiIBauQK6 #tellewa

— Georgia Education News (@AJC_Education) September 22, 2023