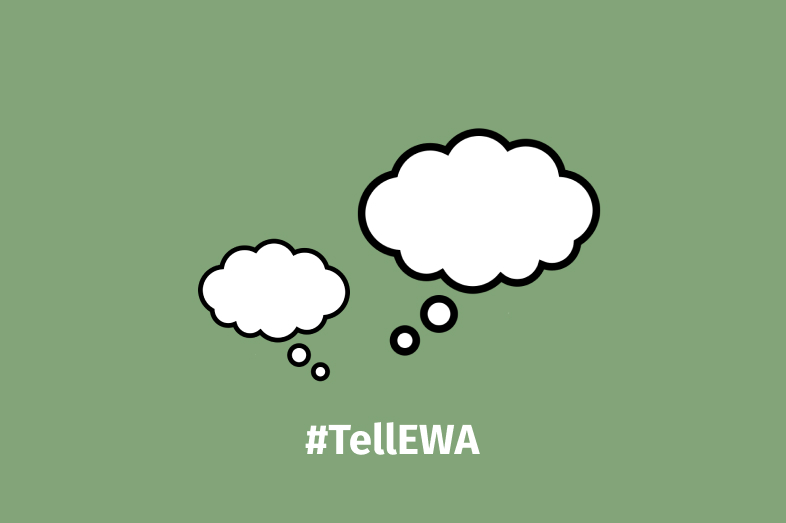 #tellEWA Member Stories (September 9-15)
Here's what we're reading by EWA members this week.
"What about the non-federally recognized tribes?" Some universities are providing free or reduced tuition to Native Americans from federally recognized tribes. But determining who qualifies is an "emotionally fraught process wrapped up in bureaucracy, paperwork, and some activists say, a racist history." The Chronicle of Higher Education's Oyin Adedoyin examines the complicated process and provides important context.
I started reading this early this morning. Great #highered story by @Oyin_Adedoyin #tellEWAhttps://t.co/pZ9Bbx5juW

— Kristan Obeng (@KrissyObeng) September 15, 2022
Kentucky school leaders needed to scramble to help schools get back on track after tornadoes in December and record floods in July. The Courier Journal's Olivia Krauth shows how the natural disasters differently affected western and eastern Kentucky, with the latter expected to need $100 million for school repairs. Almost all of the schools affected are "small, poor and rural."
Well, @oliviakrauth has me tearing up this morning with this one. #TellEWA

Two regions, two disasters: Can Kentucky school districts persevere?https://t.co/UMvsijBHaE

— Mandy McLaren (@mandy_mclaren) September 13, 2022
Wisconsin schools are struggling to build staff that reflect their students' racially and ethnically diverse backgrounds. Students of color make up the majority of the student population for some districts and schools, but most of their teachers are white. Writing for USA TODAY NETWORK-Wisconsin, AnnMarie Hilton and Danielle DuClos explain how this racial mismatch affects students of color.
Wisconsin classrooms are increasingly diverse, yet 9 of 10 teachers are white. https://t.co/nxUekmcfA2 | My latest with @danielle_duclos

— AnnMarie Hilton (@hilton_annmarie) September 12, 2022
University of Tennessee at Knoxville leaders are considering splitting up the College of Arts and Sciences, the largest on campus. Administrators believe restructuring the college will help the university overcome challenges in a changing education landscape, such as fewer traditional students, Becca Wright reports for Knoxville News Sentinel.
Administrators at the University of Tennessee at Knoxville are exploring the idea of splitting up the university's largest college – the College of Arts and Sciences: https://t.co/LTpBRPElhE

— Becca Wright, she/her (@beccamariewrong) September 7, 2022
When it comes to early childhood infrastructure, America is the only rich country in which babies, toddlers and their caretakers are routinely neglected by both policy and city planning. Public libraries are picking up some of the slack, actively planning infrastructure for caretakers and children, such as stroller parking, Kendra Hurley details for Bloomberg.
You didn't need another reason to love public libraries. But @kendrahurleynyc details how, in a nation where young kids are often overlooked in public spaces, #libraries are providing support. Think: stroller parking, baby play areas & more. #TellEWA https://t.co/HEWqqVzcBl

— Angelina Liu (she/her) (@EWA_Angelina) September 15, 2022
A new California bill is expected to force tech companies to take more responsibility to protect children when they're online. Once Gov. Gavin Newsom signs the bill into law, the state's Age-Appropriate Design Code Act could be the country's "biggest step toward comprehensive online protections for kid users yet," Pia Ceres reports for Wired.
A wonderful explainer and I've added "digital native" to my vocabulary. Read more from @lapiaenrose #TellEWA https://t.co/J1uzsVZYzX

— CD Davidson-Hiers (she/her) (@DavidsonHiers) September 15, 2022