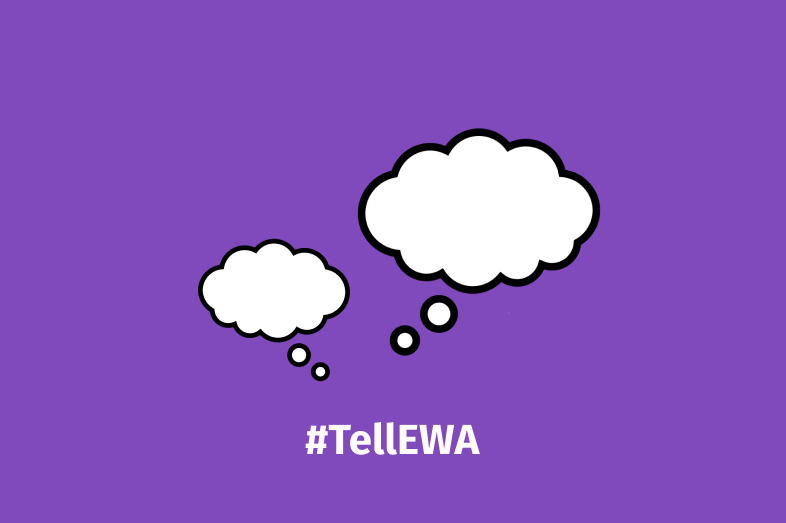 #tellEWA Member Stories (September 16-29)
Here's what we're reading by EWA members this week.
There is a common narrative in higher education: Short-term workforce credentials are a shortcut to a good job, and noncredit workforce programs are big and growing. The Chronicle of Higher Education's Lee Gardner explains why these things are impossible to verify in most parts of the country, except for Iowa, and often a matter of debate. "It is not true that B. A.s aren't worth it anymore."
I did some reporting on noncredit workforce education earlier this year. Everyone told me it was huge and growing. When I asked how huge and growing by how much, no one could tell me. Now *that's* interesting, I thought. So I did some more reporting. https://t.co/w52LSWIeTA

— Lee Gardner (@_lee_g) September 19, 2022
To better understand the issues schools face in rural Colorado, a college professor drives to a town of 103 residents each week, maintains relationships and teaches part-time in a public school rather than video conferencing. This is just one of the personal stories The Hechinger Report's Nichole Dobo tells while discussing the diversity of rural schools and their shortage of teachers.
"We are not just in the education business, we are in the relationship business, especially with rural education. You have to make the effort." https://t.co/c6m6JzR5Xo #tellEWA

— The Hechinger Report (@hechingerreport) September 21, 2022
ABC News' Arthur Jones II spotlights the graduates from historically Black colleges and universities who are celebrating President Joe Biden's student loan forgiveness plan. Historically underfunded, HBCUs promote the majority of Black doctors, lawyers and judges. "Loan forgiveness will directly enrich the HBCU community."
When online applications open in early October, #HBCU borrowers could benefit greatly from @POTUS student debt relief plan.

On the heels of #HBCUWEEK, here's my latest #TellEWA #EducationReboot story w/ @UNCF @bakerdphd @DezmondRosier @Oyin_Adedoyin_https://t.co/ZIVpD5YkBn

— Arthur Jones II (AJ II) (@arthurjonesii) September 27, 2022
Writing for Newsweek, Anne Kim explains why Generation COVID – high school graduates from the classes of 2020 and beyond – are shunning college in record numbers. From declining higher ed enrollment to #NotGoingToCollege hashtags on TikTok, these adolescents aim to start their own businesses and avoid student debt. But less educated workers face risks during economic downturns and poorer long-term prospects.
The very talented @Anne_S_Kim delves into the ramifications of declining college enrollment and what part the pandemic played @Newsweek. #tellewa https://t.co/DdQRSN3jGG

— Cristal Steuer (@CristalSteuer) September 29, 2022
The Boston Globe's Christopher Huffaker highlights a school near Boston that caters to students with special needs, and emotional and behavior disabilities. The Mary Lyon Pilot High School is inclusive, with a community-based structure that allowed its staff to maintain connections with at-risk youth during the pandemic.
I spent months learning about 'The Mary Lyon Way,' how a @BostonSchools
inclusion school weathered the pandemic.

"They deal with really scary stuff sometimes," a parent told me. "This was another scary thing, and they know how to deal with it."https://t.co/qKjMDNoVXm #tellEWA

— Christopher Huffaker (@huffakingit) September 28, 2022
Savannah Tryens-Fernandes of AL.com describes the history of disinvestment that left a low-income, majority Black, rural community in Alabama a food desert. Children living in the Black Belt area are often affected the most. "Schools play one of the biggest roles in combating food insecurity."
Essential reporting from @SavannahTF and @aledlab. My pick for #TellEWA #aledchat https://t.co/hJ3WVQaFJv

— Trisha Powell Crain (@Trish_Crain) September 22, 2022