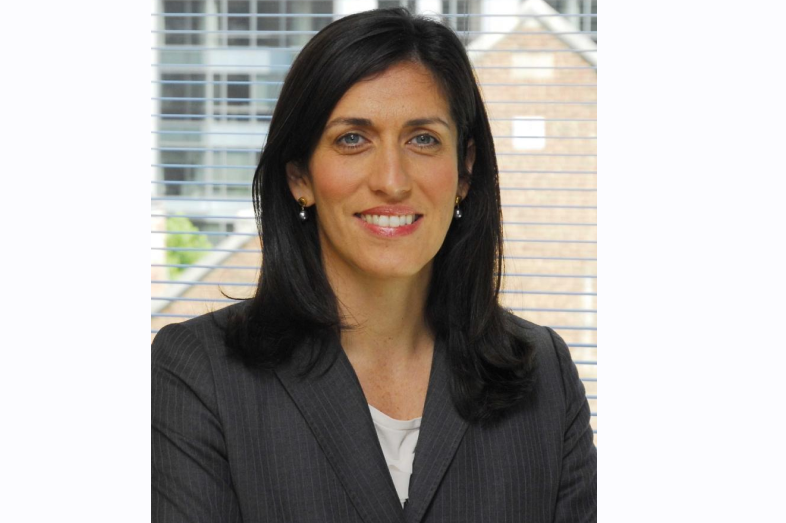 Five Questions For … Nina Rees, Newly Named President and CEO of the National Alliance For Public Charter Schools
The National Alliance for Public Charter Schools, representing 5,600 schools in 41 states and the District of Columbia, has announced the appointment of Nina Rees as the organization's new president and chief executive officer. Rees previously served as first assistant deputy secretary for innovation and improvement at the U.S. Department of Education, and more recently spent more than six years as senior vice president for strategic initiatives for Knowledge Universe, a global education company. She spoke with EWA about her agenda for NAPCS, parent triggers, and charter school stories education reporters shouldn't overlook.
1. What's at the top of your agenda for NAPCS?
First and foremost, we're celebrating the 20th anniversary of the first public charter school. Over 20 years we've learned a lot about what works and what doesn't work. The next 20 years should be about encouraging states to enact high-quality charter school laws, and supporting high-quality charter schools.
We're going to be thinking a lot about how technology can help charter schools, particularly a hybrid model that incorporates both bricks and mortar campuses with online learning. Other issues that we are going to be focused on are related to funding, and making sure enough funding follows children who opt for charter schools. In many places charter school students still get a fraction of the funding of children at traditional public schools. We also have to make sure charter schools have access to funding for facilities, which is a significant roadblock in many states.
2. How well do think charter schools today are embodying the "spirit" of the law, in terms of being lighthouses of innovation for traditional public schools to follow?
This is one of the reasons I was attracted to this position in the first place. There are many examples of charter schools doing innovative things. We need to shine a light on those doing a great job, and find a way to tease out the best practices for traditional public schools to emulate. If you look at the applications for the federal Investing In Innovation (i3) grants, there is certainly a lot of interesting things happening at charter schools – even if they didn't get the federal funding.
3. NAPCS recently announced that there are 600,000 students on waiting lists for charter schools across the country. What does that number tell you, beyond that there's an apparent lack of capacity?
Typically we see waiting lists more concentrated in the inner-city settings and places where a high-quality public school experience is more difficult to find. But those schools with waiting lists also tend to the be ones knocking it out of the park compared to their traditional public school counterparts. If there are places where this isn't happening, the burden is on the states to revise their charter school laws to create more opportunities for authorizers to bring in high-quality operators to start schools.
4. The U.S. Department of Education has spent more than $4 billion on its School Improvement Grant program. Why haven't more charter schools and management organizations gotten involved in turnaround?
But by and large, taking over a low performing school and turning it around is extremely difficult. Even though there's some research on how to do it, the verdict on whether it works is still out. I don't blame charter operators for being cautious in getting into turnarounds. What they've already signed up for (as charter schools) is a big enough task. From a funding standpoint, charter school operators need to have some certainty that there will be sufficient funds to operate the school down the road. And not knowing the future of the SIG program, it's difficult to build a business plan and say 'we're going to turn this school around.'
That being said, I'd like to see more charter schools involved in turnaround. Friendship Public Charter school was asked by District of Columbia Public Schools to turn around its lowest-performing campus. As more and more operators like Friendship demonstrate it can be done, you're probably going to see more education management organizations (EMOs) and charter management organizations (CMOs) stepping up.
5. What aspects of the charter school debate are education reporters overlooking?
Unfortunately reporters sometimes tend to focus on the negative. There are great positive things happening at many charter schools. Aside from the new waiting list numbers, I think the general public needs to be made more aware that charter schools are public schools, and in many cases they are operating at a disadvantage to traditional public schools when it comes to how they are funded.
Here in Washington, charter schools were the only issue to get the support of both the Republican chairman of the House Education Committee, and the ranking Democrat on that committee. It's a bipartisan issue. In that respect is really does offer the best hope for education reform.