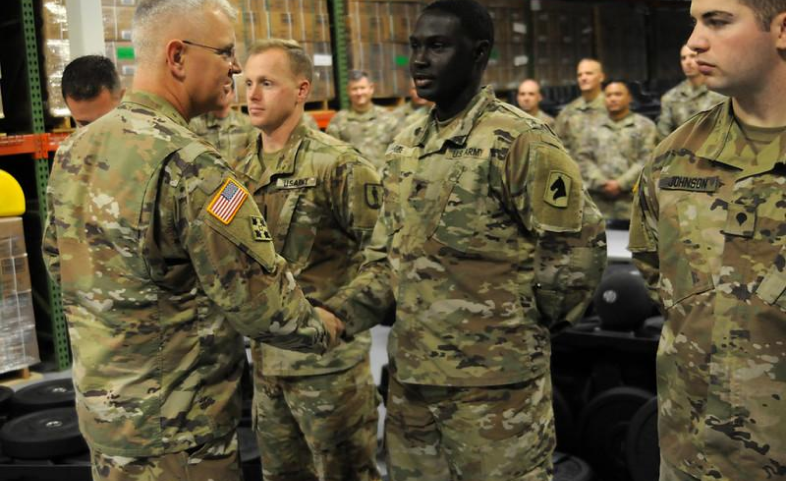 How Schools Are Responding to the 'Collapse' of the High School Economy
Schools help students prepare intentional postsecondary plans.
Getting a good-paying job with just a high school diploma is nearly impossible today. In response, schools across the country are increasingly reassessing what it means to not only graduate students, but prepare them for a more competitive career field.
Those were two key takeaways from the opening session of a recent Education Writers Association seminar in Chicago.
"The American Dream at one point in time was high school; you could actually make it just on a high school (diploma)," said Jeff Strohl, the research director at the Georgetown University Center on Education and the Workforce. "But the high school economy has collapsed."
Strohl's organization defines a quality job as providing an annual salary of at least $35,000, positions almost impossible to find without some training or education beyond high school. Of the good jobs available to just high school graduates, most of those positions are going to white men, Strohl said.
Both the business community and schools are responding to this shift, an effort that is worth coverage from education journalists, according to the panelists.
Amy Loyd, a vice president at the research and advocacy group Jobs For the Future, said more employers are working with schools on creating postsecondary pathway plans.
"What we are trying to do is transform the system so that all students have meaningful career-focused learning," Loyd said.
She encouraged journalists to determine if high school-based career programs in their coverage area are unique to local labor trends.
Postsecondary planning
At one of the nation's largest school systems, a new requirement is designed to get more high school students thinking about college or career training.
Chicago Public Schools is in the first year of its "Learn.Plan.Succeed." program, which requires all students to show evidence of a postsecondary opportunity in order to graduate. This could include an acceptance letter to a college or trade program, a detailed plan for a gap year or acceptance into the military.
"The schools where more students were going into college, these systems were in place already," said Janice Jackson, the chief executive officer of Chicago Public Schools. "The counseling departments had organized themselves in a certain way where they met with every student … to go over a plan."
Jackson also said CPS drew lessons from some charter schools demonstrating success in preparing students for college and career opportunities.
Jackson and other panelists suggested journalists look at what requirements, if any, their local schools and districts had concerning postsecondary plans for graduates.
The effort in Chicago also includes a requirement for at least one counselor in each high school to have training in a college/career credential.
"The goal is to give the guidance counselor the tools so they can point the student in the right direction," Jackson said.
Jackson said counselors were excited to focus on the type of work they enjoy, but it may be worth journalists' time to look at local schools to see how receptive counselors are to new requirements, especially if their other duties remain.
CPS also requires each student to take at least one college entrance exam, such as the ACT or SAT. If similar efforts are underway in a journalist's coverage area, a potential story could be the community response.
"That (test) requirement was controversial because people thought we were saying everybody has to go to college," Jackson said. But we just wanted to "ensure that every single student had at least one conversation" about what they plan to do after high school.
Demographic research
As a district primarily serving Hispanic and African-American students, the postsecondary plan is providing opportunities to a demographic of students that have been left behind the most from the changes in workforce requirements, Strohl said.
"Discrimination exists, and not all good jobs are created equal," Strohl said.
One suggestion he had for journalists was to research the postsecondary programs that exist in local schools and determine if they are reaching all demographics.
What demographic of schools have the most access to guidance counselors trained to assist students in college preparation? What demographic of schools have career training programs that are successfully preparing students for a particular trade?
Strohl invited journalists to view his organization's Good Jobs Project, which includes data on how structural economic change has affected workers with different levels of education. The project also includes state-level data.
At the heart of the pathways discussion, Jackson said it was a way for schools to focus on one of the core goals of education.
"The most simplistic way to think about it is making sure each student has a seamless handoff from high school to a postsecondary option," Jackson said. "For many students, that looks like a two- or four-year university, but there is a large group of students who don't seek either option. There are multiple ways to get to the same point, which is, for lack of a better phrase, the American Dream."