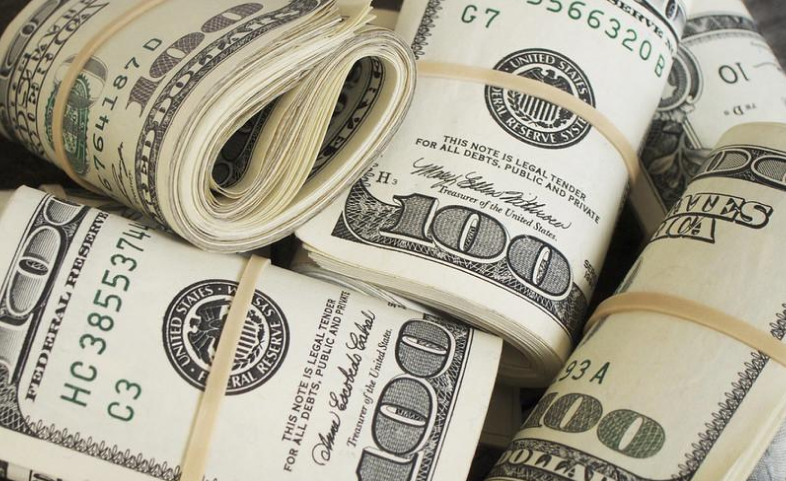 New Grants Help Journalists Through the Coronavirus Crisis
These organizations will provide money for freelance projects, help out furloughed reporters.
The coronavirus pandemic has created unprecedented demand for high-quality news and information – and destroyed the finances of many of the news outlets that served that demand. Luckily, a growing number of organizations are attempting to provide cash to journalists who wish to continue informing their communities during this crisis.
Here's a list of organizations offering help to journalists during the crisis:
Funding for Newsrooms & Freelance Projects
ECONOMIC HARDSHIP REPORTING PROJECT
The Economic Hardship Reporting Project — a nonpartisan, nonprofit organization whose goal is to "raise awareness about income inequality and economic unfairness in America" — is offering assignments to reporters and photojournalists who want to cover the pandemic and how it's affecting groups that suffer financially. The organization is prioritizing journalists who themselves are suffering. They pay $1 a word for reporters and a $300 to $500 day rate for photographers.
For more details and to apply, click here. Applications are accepted (in English or Spanish) on a rolling basis.
OKLAHOMA JOURNALISTS: INASMUCH FOUNDATION
Inasmuch Foundation, the Oklahoma Journalism Hall of Fame and Oklahoma Watch joined together to create the Coronavirus Storytelling Project, which pays Oklahoma journalists a one-time $500 stipend to produce a piece of journalism about the impact of the coronavirus in that state. Multiple Oklahoma news outlets can use each story.
For more details and to apply, click here. Applications close each Saturday at midnight Central time, with accepted stories produced the following work week.
NATIONAL GEOGRAPHIC SOCIETY
The National Geographic Society is offering grants ranging from $1,000 to $8,000 to individual journalists covering COVID-19 and its impacts on local communities, particularly underserved communities. Writers, photographers, videographers, and audio journalists (among others) can apply, and applicants can be based anywhere in the world.
For more details and to apply, click here. Applications are considered and approved on a rolling basis.
PULITZER CENTER
The Pulitzer Center is offering grants to independent journalists and local newsrooms who are collaborating on coverage of the coronavirus outbreak. The Center is interested in creative collaborations that "break traditional notions of scooping and competition" and that use data to highlight underreported issues in coronavirus coverage. There is not a specific budget range, and the Center says it is open to supporting multiple proposals in 2020.
For more details and to apply, click here. Applications are considered and approved on a rolling basis.
EWA'S REPORTING FELLOWSHIP
Periodically, EWA opens up applications for fellowships of up to  $8,000 to support impactful education-related reporting projects. The money can be used for any legitimate newsgathering purpose, including relief from regular newsroom responsibilities, travel, training or data help.
Check ewa.org/fellowships for details on the next round.
Funding for Journalists Facing Furloughs, Layoffs, or Pay Cuts
IRE'S SUPPORT A JOURNALIST PROGRAM
IRE is accepting donations to help journalists who would like to renew their IRE membership but have been furloughed or laid off. Annual memberships are $70 for professional and academic journalists. You can donate to support any applicant or a specific journalist.
For more details and to donate or apply for membership, click here.
INTERNATIONAL WOMEN'S MEDIA FOUNDATION
The IWMF is offering grants of up to $2,000 for women-identifying journalists who are facing significant financial hardship, including around child care, medical care, housing expenses and legal support. Applicants can be a freelance journalist or staff member and must have worked full-time in journalism within the last six months.
For more details and to apply, click here. Applications are considered on a rolling basis.
JOURNALIST FURLOUGH FUND
EWA member and Seattle Times reporter Paige Cornwell was inspired to create a furlough fund to help her fellow journalists after her friends sent her $5 payments through Venmo and told her to treat herself for her hard work. Cornwell's goal is "not intended to make up for a journalists' entire financial loss, but to provide a few hundred dollars that may help them in the next month with rent, bills and equipment."
For journalists in need of assistance, apply here. To donate to the fund, click here.
MICROLOANS FOR JOURNALISTS
Four journalists, including three reporters at ProPublica, created a platform to give $500 microloans to journalists who were furloughed, laid off or had their pay cut. The creators ask that applicants are professional journalists and that the money be repaid in one year. For more information, click here.  To apply for a microloan, click here.  To become a lender, click here.