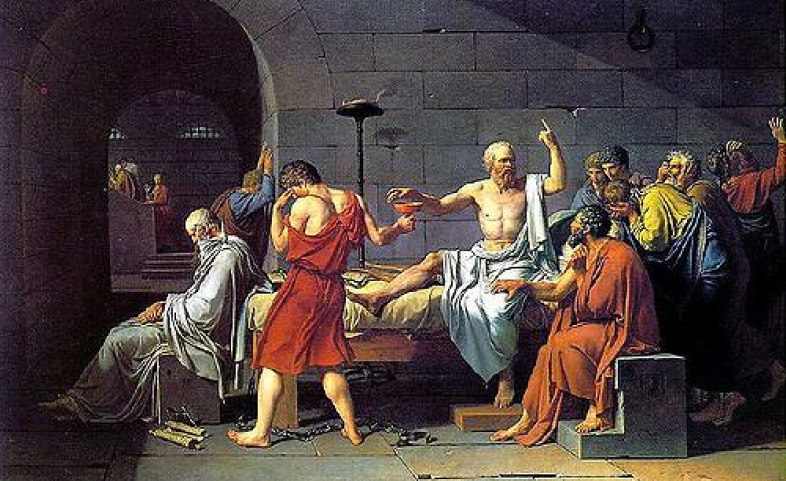 Declining Demand for Liberal Arts Has Surprising Causes and Repercussions
Shifting humanities landscape should raise questions for education journalists.
Educating Americans in the liberal arts – teaching them to write, understand history, and philosophize – was traditionally a main purpose of college.
But today's students are shunning that tradition. The number of undergraduates earning bachelor's degrees in some of the mainstay liberal arts subjects – English, history and philosophy – fell by at least 15 percent between 2008 and 2016, even though the total number of bachelors rose 31 percent during that time, one recent study found.
The surprising reasons behind, and potentially widespread repercussions of, this plunge are of vital concern to students, families, and employers, according to a panel of experts who spoke at a recent Education Writer Association's higher education seminar in Las Vegas.
Blame AP
One often overlooked reason for the changes in demand for liberal arts courses is the growth in high school Advancement Placement courses, said Robert Townsend, a researcher with the American Academy of Arts & Sciences who has documented the decline in interest in college humanities courses . Enrollment in AP Humanities courses has quintupled since 1996 to approximately 2 million students, he said.
Many of those students test out of a general education humanities college courses. That, in turn, decreases the exposure of first-year college students to humanities courses that might spark an interest in majoring in he field, he said.
Greg Summers, provost of the University of Wisconsin-Stevens Points, agreed: "We are seeing students vote with their feet…They are keen to get AP credits. They are taking larger dual-enrollment credits in high school to get done with general education as quickly as possible, as cheap as possible," Summers said. "That impacts everything downstream."
The panelists suggested journalists on the hunt for stories could research the impact the number of AP Humanities tests taken by students in their coverage area is having on demand for local colleges' entry-level courses.
Poetry-spouting baristas
Another major cause for the decline in humanities course enrollment is "this economic perception that if you get a degree in the humanities you end up as a barista," Townsend said.
In fact, Townsend's own research confirms that humanities majors tend, on average, to earn less than science, engineering or business majors.
But his research also finds that humanities majors are more content with their financial situation than, say, business majors.
And other research confirms that even techies are more likely to succeed at work if they have liberal arts-inspired skills – especially strong writing and communications abilities.
"There is all kinds of evidence that students need the liberal arts more than they ever have," said Summers. "They need the so-called 'soft skills' that you learn from a liberal arts education."
He added, "I actually hate that term 'soft skills.' They are actually some of the hardest things that faculty members will ever teach."
The speakers suggested journalists check with employers in their areas – especially technology-focused companies – about the critical thinking and communication skills they want to see in new college graduates, and whether their local colleges are meeting those needs.
No more English majors?
The decline in liberal arts enrollment has forced many colleges to eliminate courses and, in some cases, entire majors.
Summers, an historian by training, noted that the University of Wisconsin-Stevens Point suffered budget cuts that left the school with a deficit of more than $4 million last year. To make the budget balance, Summers proposed cutting out low enrollment majors such as English, German, Spanish, and even his own field — history. (See more of his explanation here.)
But canceling a major doesn't mean the end of history or writing courses at a school, he insisted. Students still have to take humanities courses as a part of general education requirements. In fact, one-third of the courses most college students take before they graduate are general education courses, he said.
As a former faculty member teaching U.S. history, Summers said he developed his curriculum for history majors, even though 95 percent of his students were taking the class as a general education course. Summers urged humanities professors to instead design their courses for the vast majority of the students who are currently in their classes — those who are majoring in more career-oriented subjects but need liberal arts courses to better understand their world, think critically, express themselves more clearly and consider the moral implications of actions.
"Far too many general ed programs don't succeed in delivering a comprehensive curriculum," he said.
The speakers suggested journalists examine which and how many humanities programs and courses their local institutions of higher education have cut in recent years, and whether the general education courses have been redesigned to address the changes in student demand.
Connecting to careers
The decline in demand has forced many liberal arts colleges to change their marketing and demonstrate the value of their programs, the speakers said. One way they are doing that is to more directly connect liberal arts coursework to career-enhancing skills.
One example is Paul Quinn College, a private, historically black institution in Dallas. President Michael Sorrell said the growing number of college students who are living in poverty requires liberal arts schools to reassess what they offer.
"We like to believe we are enlightened souls (in higher education) … but we have failed to understand what is going on in our society," Sorrell said. "If students come from poverty, … then you have to meet them where they are and offer them the skills they need."
Sorrell said Paul Quinn, which now sells itself as a "liberal arts- inspired" work college, rebranded its program around the idea that many students need to work at least part time to afford their education, integrating a student's need to work around the education program.
Sorrell said his college also reached out to employers to discover which skills they most wanted in employees and found that writing, public speaking, an ability to work in groups and a comfort with technology were the most common responses.
"We said let's tweak the liberal arts to address that," Sorrell said.
So now, Paul Quinn College students are taught to write emails and business memos.
"They learn how to write practically and how to write classically," Sorrell said.
Sorrell and the other panelists suggested journalists examine how colleges are changing their marketing to defend the value of liberal arts courses, as well as how colleges are changing their curricula to more directly link liberal arts coursework with practical job skills.
He also suggested journalists look at how local liberal arts colleges are adapting to the growing student poverty rate, which not only makes high tuition a barrier, but also schedules that conflict with working needs.
"You have to acknowledge that students need to work," Sorrell said. "So, if students come from poverty and come from places where they are struggling to make ends meet, then you have to meet them where they are … and we need to look at how colleges are bringing the need to work in house and integrating that into the educational experience."