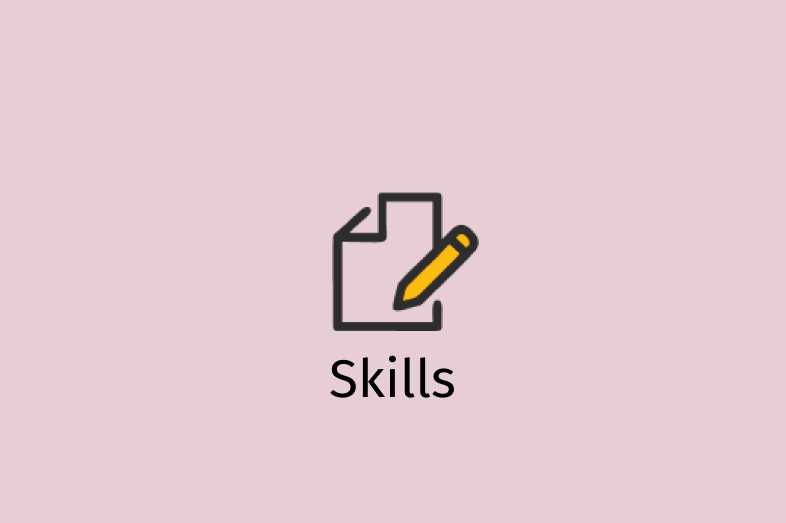 EWA Tip Sheet: Covering College Certificates and Microcredentials
Here are resources for understanding non-degree higher education alternatives.
Students and workers looking to quickly advance their careers are beginning to seek shorter and cheaper alternatives to traditional college degrees. And colleges, worried about a decline in the number of "traditional" freshmen, are creating alternative programs to attract new tuition-payers.
So the market for certificates, digital badges and microcredentials and other alternative credentials is booming. Credential Engine estimates there are more than 334,000 alternative credentials now being offered by higher educational institutions, unions, and other organizations.
But the growing landscape of alternative credentials can be confusing to employers, students and journalists. There is no simple way to gauge the value of any particular certificate.
It is also not clear whether so-called "stackable credentials" are living up to their promise of creating easier pathways for students to gain additional academic degrees or advantages in the job market. Three experts shared background, research resources and story ideas on the topic at the Education Writers 2019 National Seminar in Baltimore.
Other Sources
Resources
Definitions of terms:
Participants who contributed to this advice:
Danielle Goonan, a senior manager working on Walmart's $100 million effort to invest in upskilling for retail and service workers.
Sydney Johnson, reporter at EdSource (formerly assistant editor at EdSurge).
Martin Kurzweil, director of the Educational Transformation Program at Ithaka S+R.
Van Ton-Quinlivan, executive in residence at the Institute for the Future and executive vice chancellor emeritus of Workforce & Digital Futures at CA Community Colleges.
Key terms
Apprenticeships: Programs that combine study with paid work experience. To receive federal approval, apprenticeships must also lead to some sort of generally recognized work credential.  The U.S. Department of Labor says the apprenticeship trend is booming: There were 585,000 apprentices nationwide in 2018, up from 375,000 in 2013.
Badges: Emblems that supposedly signify a skill or accomplishment, often displayed online such as on a LinkedIn profile. Since badges can be issued or created by just about anyone, there is some confusion in the marketplace over which ones are truly meaningful.
Certificates: Documents awarded by trainers or educational institutions to students who have successfully completed a training or educational program. Many kinds of certificates – especially ones that take a comparatively short time to earn (aka "microcredentials") or were issued by for-profit institutions – have been shown to have little to no value in the job market. The U.S. Department of Education says nearly 1 million Americans obtained certificates in the 2016-17 academic year, a slight drop from 2010.
Certifications: These are issued by trade groups, governmental agencies or other third parties to students who pass a test or demonstrate a skill. Certifications are typically issued for a set period of time, and require holders to demonstrate that they have maintained their skills to be renewed.
Coding boot camp: Intense, short-term courses in technology skills such as computer programming, data science or user experience. At least 18,000 students completed one of these programs in 2016 and a majority of these programs focus specifically on computer science.
MOOC: Massive, open, online courses (MOOCs) are typically offered free or at a nominal charge by organizations such as Coursera or EdX. A growing number of these organizations offer certificates or microcredentials to students who pass tests. An estimated 101 million people have at least tried a MOOC, but the number of users signing up has been slowing down since 2017. Completion rates also remain low. On EdX, one of the largest MOOC platforms, completion has declined from 6 percent in 2014-15 to 3 percent in 2017-18.
License: Some government agencies require certain kinds of professionals to obtain government licenses to operate legally. Among the professions that require licenses in some states are cosmetician, home remodeler, optician, and interior designer.
Main points of the presentation
Goonan

Major employers like Walmart are growing interested in alternative pathways to train and retain workers at all levels. Their goal is to allow service sector employees to plug in and plug out of education as they need training. One way companies do this is by offering education benefits that allow associates take online courses to complete their GED, build skills, or earn certificates or degrees. Walmart, for example, partners with Guild Education to manage its education benefit and provide access to online programs.The Walmart Foundation is funding $100 million in other initiatives to retrain retail workers around the country.

Kurzweil: 

Potential: Microcredentials have the potential to provide more and better signals of holders' skills to employers. They also could give students faster and cheaper paths to fulfilling careers. Thus, they present an opportunity for industry and higher-ed to partner.
Standardization drive: Groups such as Credential Engine are trying to organize and clarify the confusing alternative credential field. But it's hard for them to keep up because schools, companies and other groups continue to create new badges and alternative credentials. In addition, there isn't yet enough data on how holders do in the labor market to reveal which ones have true career value. So efforts to vet and standardize microcredentials have a long way to go.
A waste of time and money that disproportionately harms low-income workers: Because microcredentials tend to be faster and cheaper than standard academic degrees such as bachelors' they tend to be more attractive to low-income students. Yet the research shows that many short-term certificates don't result in labor market advantages, thus wasting the students' precious time and money. Disadvantaged students thus may be especially vulnerable to predatory providers.

Ton-Quinlivan

Growing participation by traditional colleges: Traditional higher education providers are facing a demographic decline in the number of college freshmen and increasing competition for adult and career education from for-profit institutions. Traditional colleges have a unique opportunity to partner with industry to serve employer needs and provide students with the skills employers want. For example, community colleges in Los Angeles recently partnered with Amazon to offer a program in cloud computing.
More stacking: Colleges are increasingly offering "modularized" or "stackable" credentials that can be completed in short, bite-size chunks throughout a career — rather than a straight four-year degree.
Story Ideas
Some credentials appear to be valued by employers. Reporters can check on the outcomes data for the alternative credential programs offered in their communities, advised Goonan.
The use of "big data" in many  new digital credentialing efforts creates a danger that algorithmic bias could be slipping in, Kurzweil noted.
The reasons behind students' choices to pursue alternative credentials are worth exploring, suggested Ton-Quinlivan.
Mistakes to Avoid
Don't buy the hype: Beware of the hype around "innovative" partnerships or new unproven programs (especially given the studies showing how few credentials have value to employers). Try to anticipate some of the negative consequences of what looks appealing now, urged Kurzweil. "Employers' interest in this is not selfless, and their interest could change," he said. Make sure to look at as much program-level outcomes data as possible (available through the College Scorecard and from some state higher ed agencies, such as Texas and Colorado) and talk to graduates or current students.
Data Sources