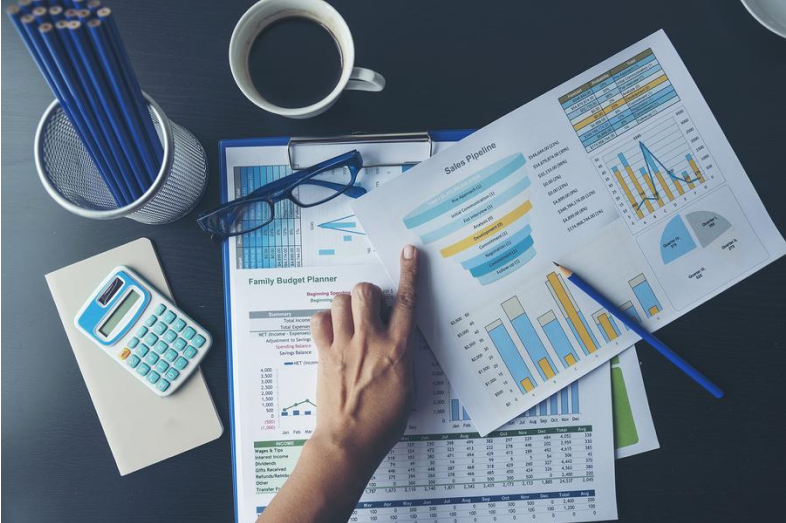 EWA Tip Sheet: Using Data to Improve Your Stories About Adolescents
Stories about adolescents present the opportunity for a variety of compelling characters, from parents and teachers to the teens themselves who feel passionately about the issues.
Stories about adolescents present the opportunity for a variety of compelling characters, from parents and teachers to the teens themselves who feel passionately about the issues. But data can also be a powerful tool in crafting such narratives, as it provides vital context for the audience.
There is a wealth of data sources on adolescents at the local, national, and international levels. These sources cover everything from educational outcomes — like testing data — to mental health/wellness and substance use. The key for journalists is to interpret the data thoughtfully and present it responsibly.
Participants who contributed to this advice:
Key terms
Census tests: In the context of educational tests, the phrase "census tests" refers to tests that all students take, such as annual achievement tests or end-of-course exams.
Sampling tests: Refers to tests that are only given to a sample of randomly selected students.
Raw vs. adjusted: Adjusted test scores, unlike raw, have been recalculated by taking into account factors such as the age, race,  ethnicity, special education status, and/or socioeconomic class of the students.
Data sources
Health/wellness data:
CDC School Health Profiles: Data on health curriculums by state and large urban school district.
CDC Youth Risk Behavior Survey: Survey of adolescent health behaviors including drug use, sexual health, diet, exercise, and mental health.
Monitoring the Future: Annual survey of drug use among eighth, 10th, and 12th graders conducted by the University of Michigan since 1975.
Center for Collegiate Mental Health at Penn State: Annual report that gathers clinical data from college counseling centers (as opposed to students' self-reported data).
Healthy Minds Network: Survey of students at hundreds of colleges across the country on various mental health measures, such as symptoms of depression, use of psychiatric medications, frequency of panic attacks.
Your state and county health departments: These agencies generally track data on rates of alcohol consumption, smoking, STDs, teen pregnancy, obesity, and much more. As the departments in charge of protecting community health and preparing for health-related concerns, they have a pulse on current and changing trends among all age groups.
Testing data:
Data broken down by school: State-governed (required by the federal Every Student Succeeds Act, also known as ESSA). Data is also reported at district and state level. These are the only tests given to ALL students. They are administered annually to all students in grades three through eight and once to high school students, typically during the junior year. The data can typically be found on your state's Department of Education website. It can also be found on some collection web tools such as

Sean Reardon's Educational Opportunity Project at Stanford University, which provides raw trend data through 2016 and suggests comparisons with districts and schools with similar socioeconomic demographics. For more specifics, here is a free EWA webinar in which Reardon walks reporters through the use of his tool.
Achieve.org has built a data explorer that allows you to quickly compare different states' data on statewide assessments as well as standards such as "college or career readiness."
Data broken down by state: the National Assessment of Educational Progress (NAEP) — often called "the nation's report card" — is given to a sampling of students in grades four, eight and 12.
Data with national averages and international comparisons:
Other resources
Eurekalert: Website that gathers press releases from universities and research institutions across the world (Journalists can apply for a free account to get embargoed access to studies, which are categorized by subject, such as education, health, social behavior, etc.)
Google Scholar: Search engine for academic studies that can also be used to set up email alerts for new studies on a particular topic or keyword
Mistakes to avoid
Raw test scores do not necessarily indicate school quality. Rather, they reflect average student performance.
Factors such as student body poverty levels, racial/ethnic composition, and percent of students receiving English language and special education services are highly correlated with schools' test scores.
Be wary of using school or country rankings based on test scores. The difference between two rankings may not be statistically significant. Also, rankings are not based on equal intervals, so a 19-point gain, for example, might move a school or country up one ranking, several rankings, or none at all.
Avoid the myth that the U.S. used to rank among the top countries for student test scores. Since the early comparisons of international test data, the U.S. has consistently scored in the low to middle range.
Story ideas
HEALTH:
Mental health: There's some indication that the rate of pediatric suicides (meaning up to age 17) is increasing, particularly among students of color. Reporters might investigate if this is the case in their locality and what, if anything, schools are doing to address mental health/trauma at a young age.
The CDC is a good source for suicide data by age, and sometimes local public health departments collect this data as well. Perhaps most helpful are individual researchers who focus on pediatric suicide. They can be found through Google Scholar searches or other means of locating academic papers.
Please reference these public health guidelines for responsible reporting on suicide.
ACADEMICS: 
Graduation rates: A focus on high school graduation rates as a measure of school success has led to a greater number of students graduating in many school districts. But are the students truly knowledgeable or qualified?
This WAMU and NPR investigation of a D.C. public high school showed how schools can manipulate graduation rates. A potential check could be to compare graduation rates at a particular school over time with that school's test scores. Do they go up in tandem or is there a mismatch?
Diverging achievement levels and indications of growing inequality: The flat overall scores for  American students on international tests hides a reality in which the achievement scores for the bottom 10% of American students have fallen, while scores for the top 10% have risen.
Loveless said the causes of this divergence are not clear.
Studies of homework's effect on learning are complicated and inconclusive, primarily because of confounding factors. (In the early grades, low performing students may have difficulty with reading and thus spend a lot of time on homework. Proficient readers, on the other hand, may spend less time on it.  In high school, the relationship reverses as coursetaking — with high achievers taking classes with more homework — comes into play.)