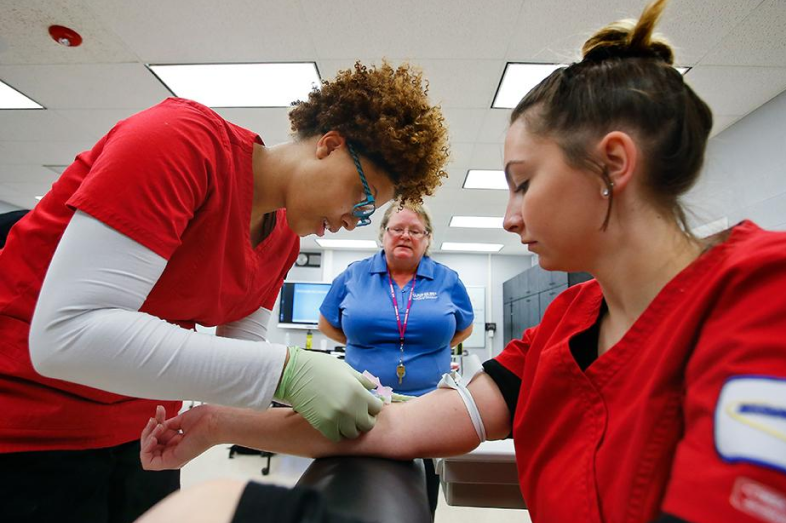 Can Kansas Keep Its Best Students?
Sunflower State students face realities of 'College Economy'
(EWA Radio: Episode 203)
Kansas, like many states, is pouring millions of dollars into dual-credit programs, technical colleges and other initiatives aimed at preparing more students for the so-called "college economy," where advanced training is a prerequisite for well-paying jobs. But are those investments paying off? In an eight-part series for the Kansas News Service, reporters Celia Llopis-Jepsen and Stephen Bisaha look at the state's push to get more students into postsecondary programs, and to keep them from taking their highly desirable skill sets to employers in other states. In some fields, like nursing and engineering, the reporting team found a mismatch between the state's needs and the spending priorities. How is the emphasis on postsecondary training reshaping the high school experience for tens of thousands of Kansas students? Where are the state's "higher ed deserts" limiting opportunities for people to pursue four-year degrees? Llopis-Jepsen of KCUR and Bisaha of KMUW, both EWA Reporting Fellows, also share story ideas for local journalists covering college and career readiness in their own communities.
This episode of EWA Radio originally aired on March 26, 2019.