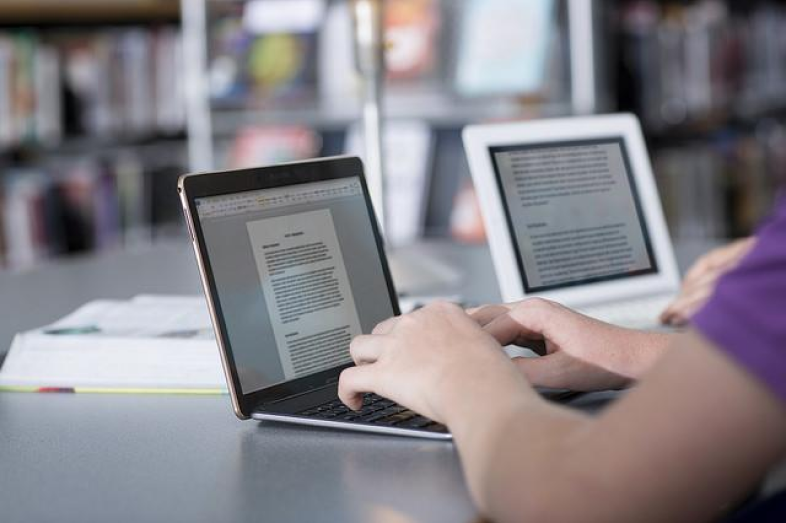 Could Silicon Valley Reinvent Public Schooling?
Student-centered, personalized learning is focus for charter school network
At Summit Public Schools, a network of charters primarily in California's Silicon Valley, students are in charge of their own learning. Customized digital "playlists" map out — and track – their daily instruction, guided by teachers who serve more as coaches than lecturers. As Kristina Rizga reports for Mother Jones magazine, tech moguls, including Facebook founder Mark Zuckerberg, are investing in Summit's approach, believing it offers the best path to boosting student motivation and academic achievement. As part of her EWA Reporting Fellowship project, Rizga spent months embedded in Summit classrooms, getting a first-hand look at this student-centered approach. How does relying heavily on technology for instruction change classroom dynamics? What kind of supports do teachers need to succeed in their new roles? And what does the research say about the risks and benefits of computer-heavy personalized learning? Rizga also offers story ideas for reporters writing about student-centered learning, and tips for making the most of classroom observations.